Housemaster: Mr Johan Black
My Life
Born in Gqeberha, formerly known as Port Elizaberth, South Africa, Johan graduated from Nelson Mandela Metropolitan University and became a teacher in 2005. Since 2013, he has worked at St David's Marist Inanda, Johannesburg, as a Business teacher. During his time at St David's he was Housemaster of both day and boarding scholars.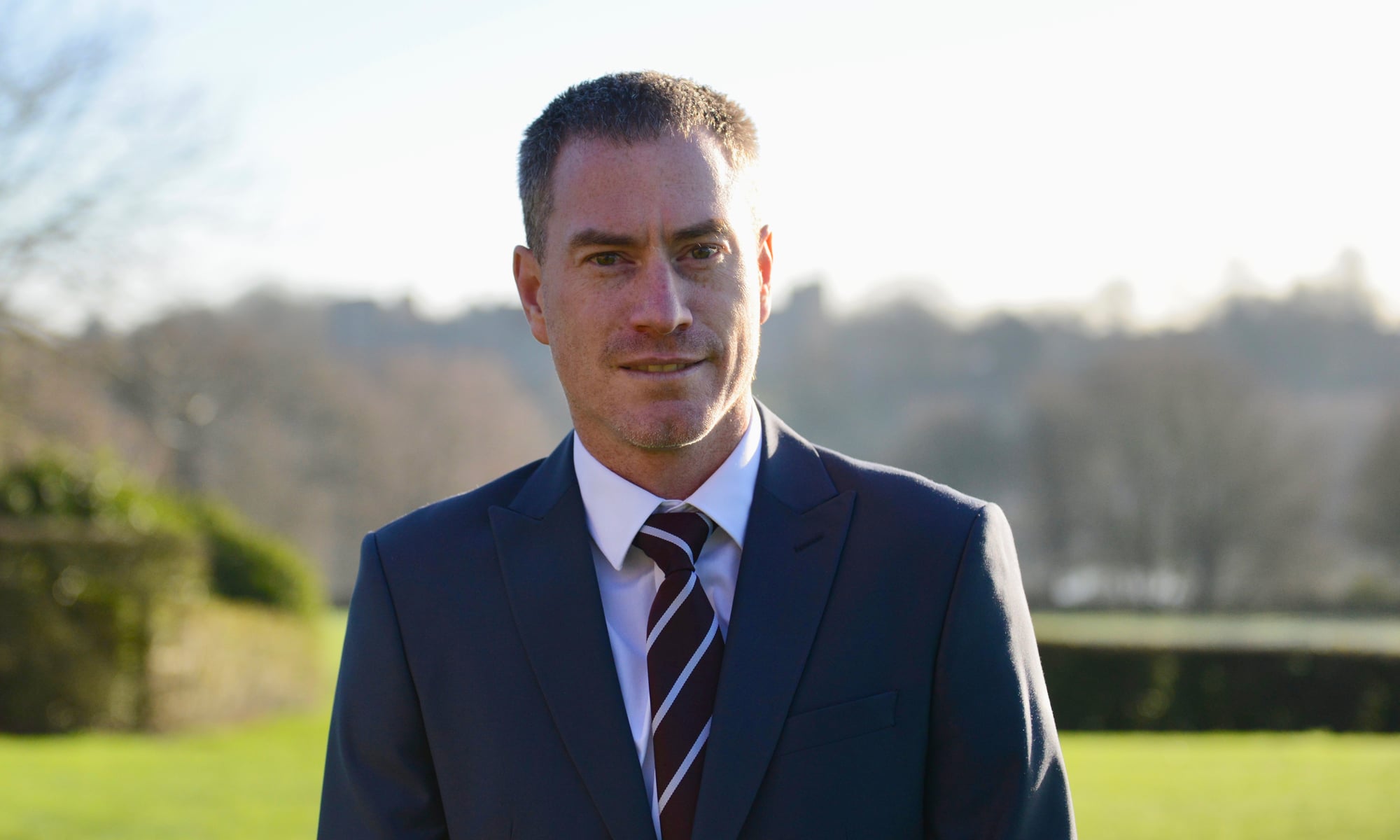 In January 2022, Johan and his family made the big move to the UK to take up his current position as Housemaster of Rendlesham and Teacher of Business here at the College. Johan's main sporting interest is rugby. He is a keen rugby referee and coached his previous school's 1st XV. Aside from this, Johan loves running and golf, although his golf does need a bit of work to master the UK courses in the near future! Johan's family is his rock and pillar. He is married to Leigh, a Mathematics teacher, and they have a 3-year-old daughter, Mekayla.
Ethos
Empowering the young gentleman of the house to be leaders in their own right, together with forming unbreakable bonds of friendship is central to our mission in Rendlesham."

Johan Black - Housemaster, Rendlesham
Johan's vision for Rendlesham is to create a space where each pupil feels nurtured and respected as an individual as this will allow them to reach their full potential. The boys of Rendlesham will leave the house knowing that they are well prepared for all challenges that life throws at them. Another key aspect for Johan is communication. Without open and honest discussions learners will not understand the importance of sharing feelings before they become a problem. This communication between everyone in Rendlesham is key to the success of the house.