Framlingham College's teaching and learning philosophy encourages pupils to love learning, apply critical thinking and achieve their very best. This is something we particularly embrace in the Upper Prep years.
Our Year 7 – 9 Curriculum
In our endeavour to foster a genuine love of learning, a culture of high aspiration and a spirit of inquiry in our pupils, we made the decision to move away from Common Entrance examinations and create our own unique themed-based curriculum to get the absolute best out of these golden transition years – preparing each of our pupils for their Senior school.
Where the Common Entrance approach is rooted in knowledge-based exams (which one might argue is an exercise in memory and stamina), our Year 7 – 9 Curriculum, through the delivery of academic, knowledge-rich and engaging lessons, focusses on developing in pupils an understanding of themselves and the rapidly changing world around them as well as helping them hone the skills they need to excel at GCSE level.
Being less exam-focussed frees us up to provide a breadth of material and skills-based knowledge in our teaching, and thus develop individual passions while challenging pupils to dig deeper and ignite in them a curiosity and hunger to find out more. A clear highlight of this approach is our Extended Project Work – an independent-led piece of work that Year 7 – 9 pupils undertake each term, where they research and present a subject of particular interest to them.
We are also able to do much more cross-curricular work than might normally be possible. For instance, overlap can be found between History and English and our approach enables us to study these subjects outside their siloes. This presents the world in a more cohesive way for children and helps them join the dots and deepen their love of learning.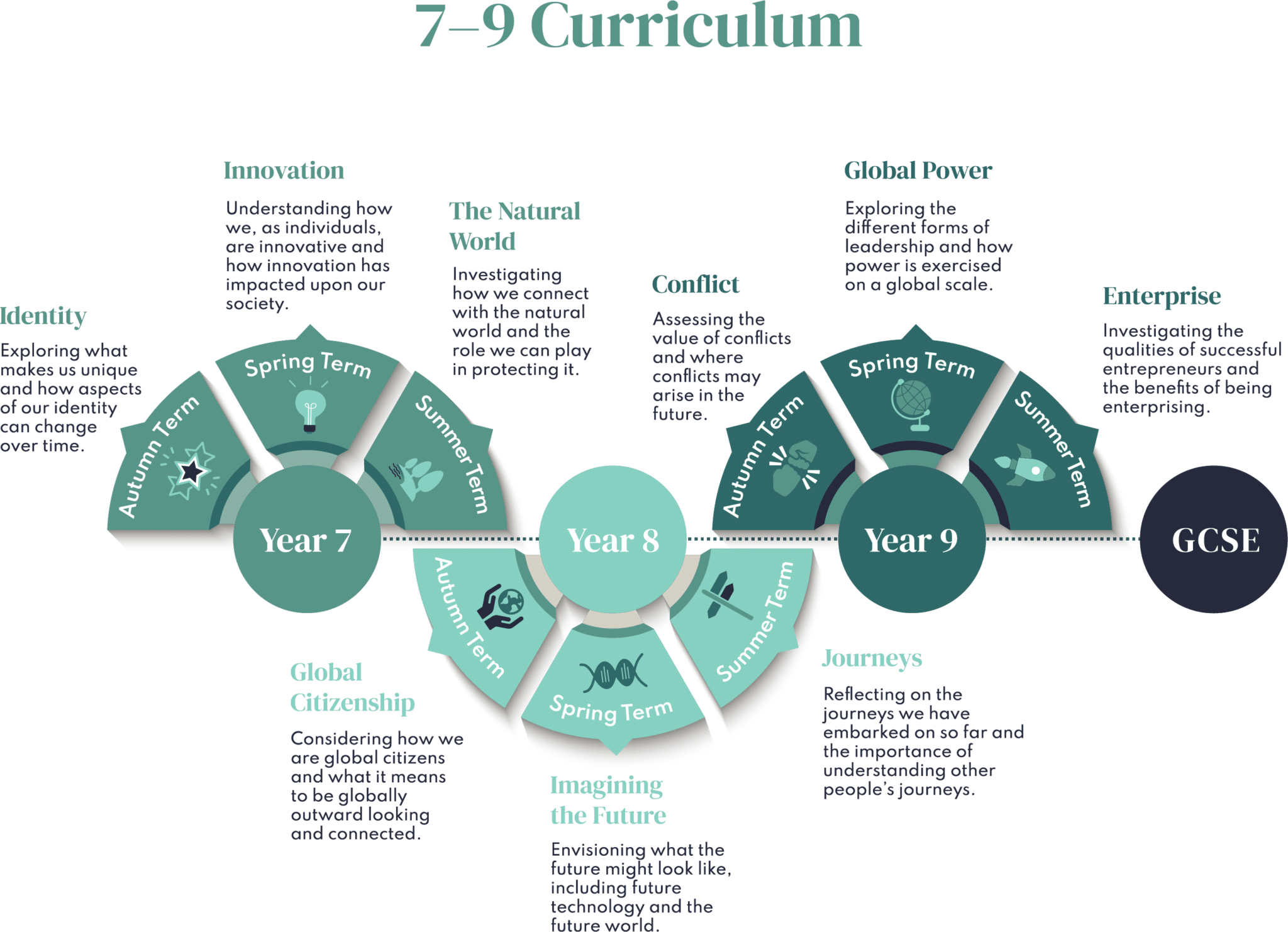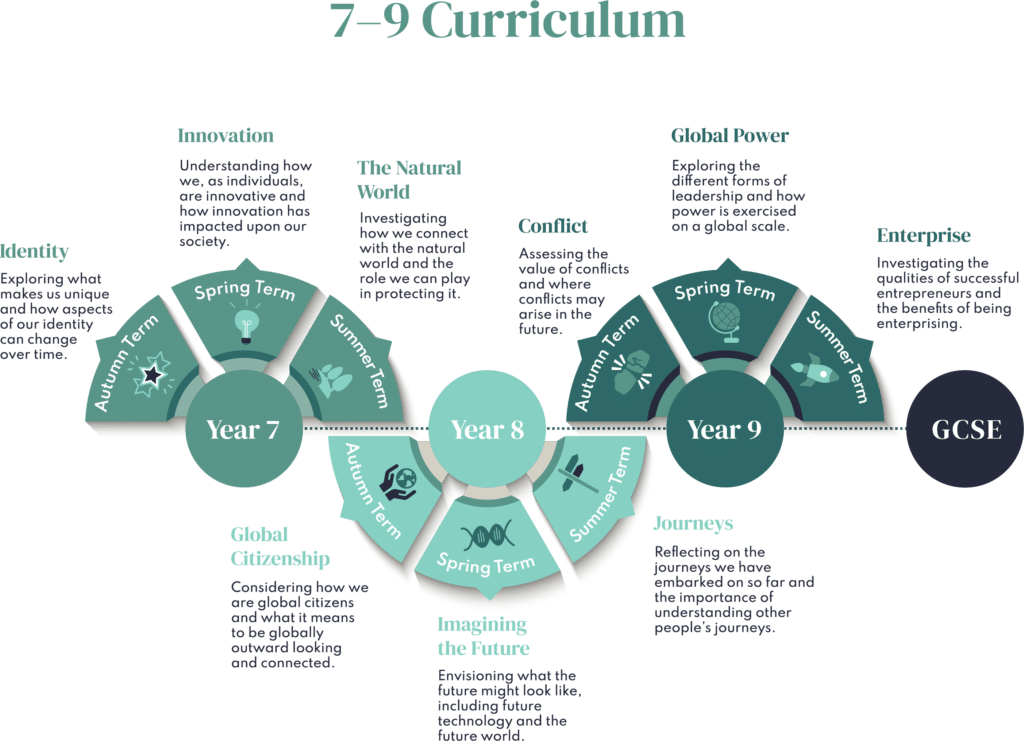 A themed-based approach to learning
Our curriculum encourages our pupils to develop the following attributes: Independence, confidence, a positive work ethic, determination to achieve, curiosity about the world around them, self-awareness and positive self-esteem.
The themes provide a connection between subjects and an overarching focus for pupils as well as helping them to develop into outward-looking global citizens. Themes range from identity and innovation to conflict and global power. This enables pupils to successfully participate in the modern world and become flexible to adapt to their rapidly changing environment. The inquiry questions underpinning the themes are thought-provoking, provide connections between their different subjects and will provide stimuli for the pupils which they can discuss with their teachers, their tutors and at home.