Alongside the many varied learning opportunities that we offer Pre-Prep children in core subjects, we are happy to be able to provide a team of specialist teachers so your child can learn the wider curriculum subjects of PE, Games, Swimming, Drama and Music.
We are also blessed with extensive Pre-Prep sports facilities, where children take PE in the Rowley Hall, as well as making the most of the fabulous netball courts, rugby grounds and dance studio on site. Our Pre-Prep children also enjoy weekly swimming lessons at the excellent swimming pool at our Senior school, providing them with another invaluable life skill.
There are many other add-on activities that vary year-on-year including things like ballet, drama productions, arts and crafts and STEM club, so our youngest learners can flourish creatively outside the classroom.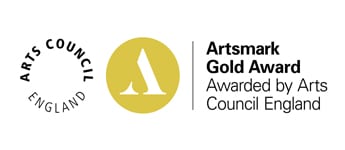 To demonstrate our commitment to Creative and Performing Arts, we are immensely proud that the College is working towards the Platinum 'Artsmark', the only creative quality standard for schools, accredited by Arts Council England. This framework enables us to provide a cohesive approach to the arts across disciplines and helps embed a deep appreciation of the arts within every pupil.
There is also the opportunity, beginning in the Prep school and culminating in the Senior school, for pupils to gain their 'Arts Award', an achievement which celebrates individual creative development in young people. All pupils at the Prep school will be engaged in the Discover (Pre-Prep), Explore and Bronze awards, building up to Silver and Gold in the Senior school.