Ruth Steggles
Head of Nursery and Pre-Prep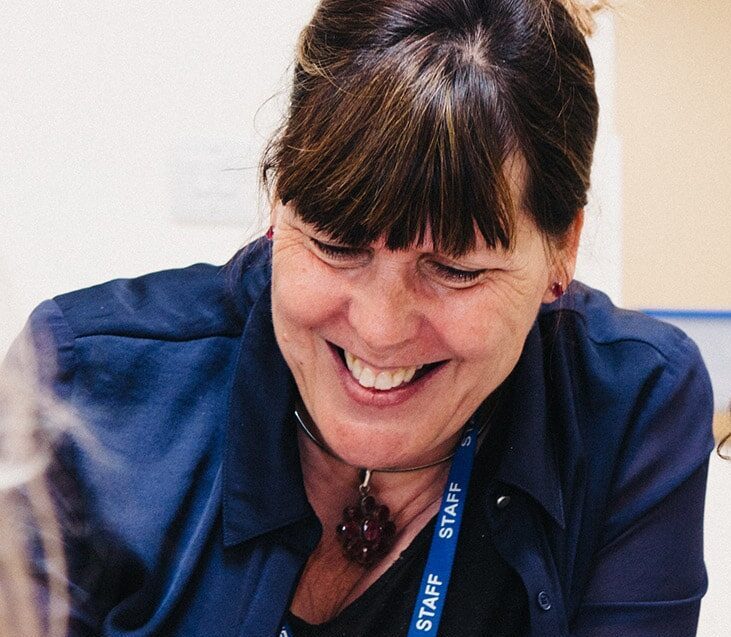 I live in Ipswich with my husband, although I am originally from Derbyshire. I have three adult children, two sons and a daughter and I am very lucky that my children all live reasonably close by so I can get to see them regularly. My daughter is a Reception teacher so we have lots in common and can share ideas and resources. I am not sure our husbands always enjoy our conversations on how many things we can do with yogurt pots or the discussions about all the many ideas we have for working with our children, but we are both passionate about our jobs.
I have not always been a teacher, before I had my children I was a wine merchant. After having my sons, I decided on a new career and trained as a Nursery Nurse, following that a short time later by achieving my degree in Early Childhood Studies and then qualifying as an Early Years Teacher. So, I have now worked in early years for 30 years and been teaching for over 20.
When I am not working, I love cooking, reading and getting away to the Peak District with my husband for good walks, enjoying some meals out and a little light shopping!
Michelle Wright
Senior Nursery Nurse
In my early career I was an Assistant Pharmacist and then I went on to train as a Nursery Nurse. From here I joined the College in 1994 as a Teaching Assistant and thoroughly loved the career change. The College has supported me in completing my Foundation degree in Early Years. This was quite a balancing act with my own small children and working full time. I helped to set up the Nursery and have been in Early Years ever since.
I live in Dennington with my husband and we have had the pleasure of bringing our children up in Suffolk. I have one boy and one girl who are both teenagers and they definitely keep us on our toes. The whole family are very keen cricketers and this quite often sees the family divided across the country at weekends in the Summer or in a drafty sports halls in the winter. When not doing this I enjoy walking our two springer spaniels,  gardening, decorating and sewing.