Every child at Framlingham College is given the opportunity to shine, and this ethos is never truer than within our Lower Prep Co-curricular programme.
Sporting opportunities increase greatly in Lower Prep where we introduce games such as rugby, hockey and netball with specialist teachers, and pupils enjoy some friendly competition as they start to play inter-school matches. We aim to develop a love of exercise in all children, encouraging them to remain active throughout their lives and to allow every pupil to reach their potential.
To read more about our sport provision, click the button below.
Every child is given the opportunity to shine, whether it's picking the right child to do a reading in the Carol Concert or recognising an amazing piece of work in arts and crafts. Yes, there are incredible academic and sporting achievements, but everyone has their moment in the sun."

Rebecca Hatwell, Head of Lower Prep
As well as sport, a rich programme of Co-curricular activities is offered to children, including Art, Design and Technology, Music and Drama. From opportunities to tread the boards in the Junior Production to music recitals and pottery projects, there is something on offer for everyone. We make sure that the variety of our Co-curricular programme ignites a fire in every pupil; each one enjoying their unique "moment in the sun".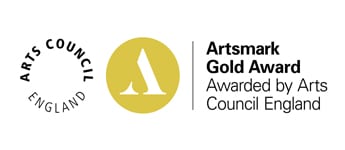 To demonstrate our commitment to Creative and Performing Arts, we are immensely proud that the College is working towards the Platinum 'Artsmark', the only creative quality standard for schools, accredited by Arts Council England. This framework enables us to provide a cohesive approach to the arts across disciplines and helps embed a deep appreciation of the arts within every pupil.
There is also the opportunity, beginning in the Prep school and culminating in the Senior school, for pupils to gain their 'Arts Award', an achievement which celebrates individual creative development in young people. All pupils at the Prep school will be engaged in the Discover (Pre-Prep), Explore and Bronze awards, building up to Silver and Gold in the Senior school.