Lives and Breathes Music
Sebby A-E, Year 8
---
Sebby joined Framlingham College for Upper Prep, Year 7 as an emerging star, dividing his time between school and appearing as Zack in the West End production of 'School of Rock'.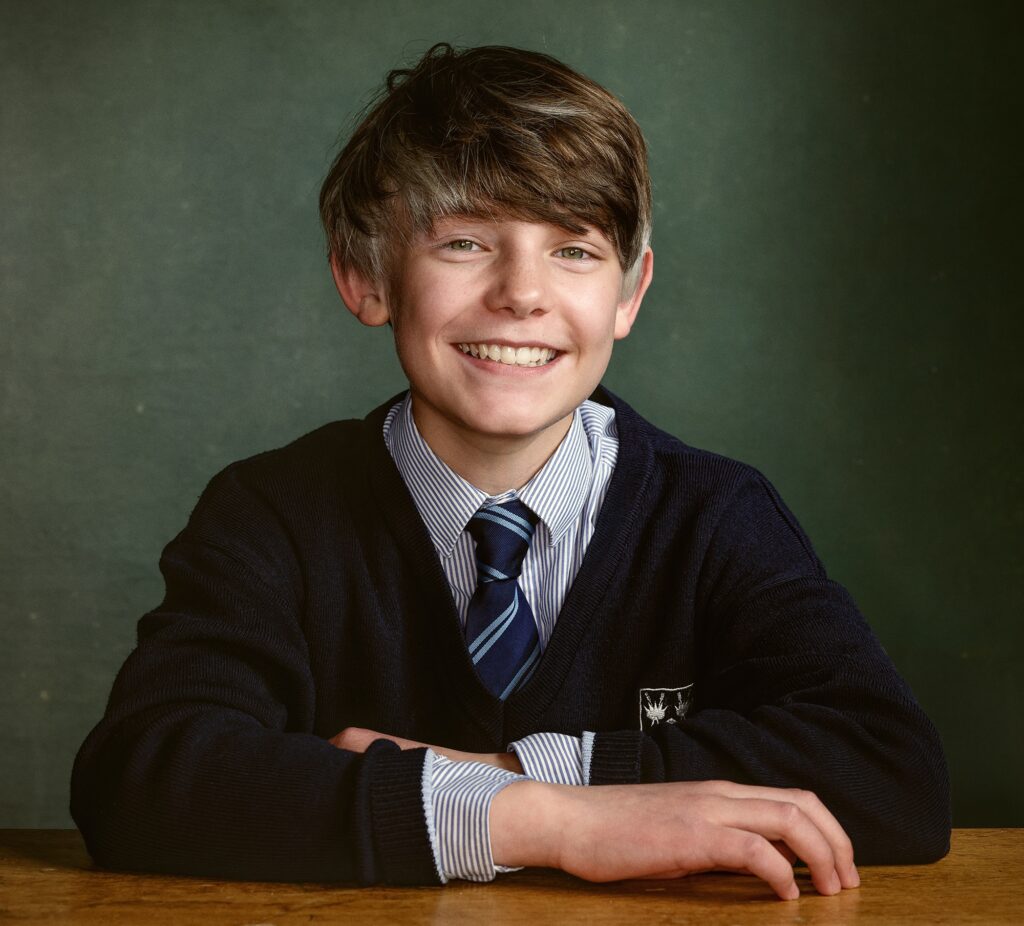 No stranger to the limelight and with an innate love of performing, Sebby is one of life's extroverts. As a Music Scholar, he is never happier than when he is writing songs, practising with the choir or performing with the big band. And away from the music department, he can be found riding his 16-year-old cob horse Dudley or busking in Framlingham Market on a Saturday afternoon!
Musical fame seems to be beckoning. Sebby has already released three songs on Spotify and is now writing an album. Not just a solo artist, he recently composed a song with words by fellow English students and performed by his peers. Boosted by this success, he designed a competition to seek out other Framlingham songwriters.
Such natural talent seems to know no bounds, and this has been greatly harnessed since his arrival at Framlingham. The College has given him the opportunity to embrace all aspects of his passion, including the technical side of music – understanding harmony and rhythm – as well as bringing out a great proficiency for music production, being self-taught in software 'Logic Pro' for creating and recording music.
Although he is still on his path to reach his full potential (his tutors are encouraging him to try Jazz), it is clear to all those that meet him that Sebby is working far beyond his years. Whatever happens, music is in his blood and will be something he always lives and breathes.