Framlingham College Tech Talks: Opportunities For Your Future, is a series of virtual speaker events aimed to inspire and educate pupils about potential career opportunities in the computing and technology sectors.
Five live stream events will be hosted on various dates throughout March (details below), welcoming leading female speakers to tell the stories that led them to their current technology roles.
Tech Talk Schedule
If you are not a Framlingham College pupil or staff member you can register your interest to attend the events by completing the form below.
Wednesday 02 March 2022    •   

13.45 – 14.30

Beverly Clarke
CAS Communities National Manager, BCS

---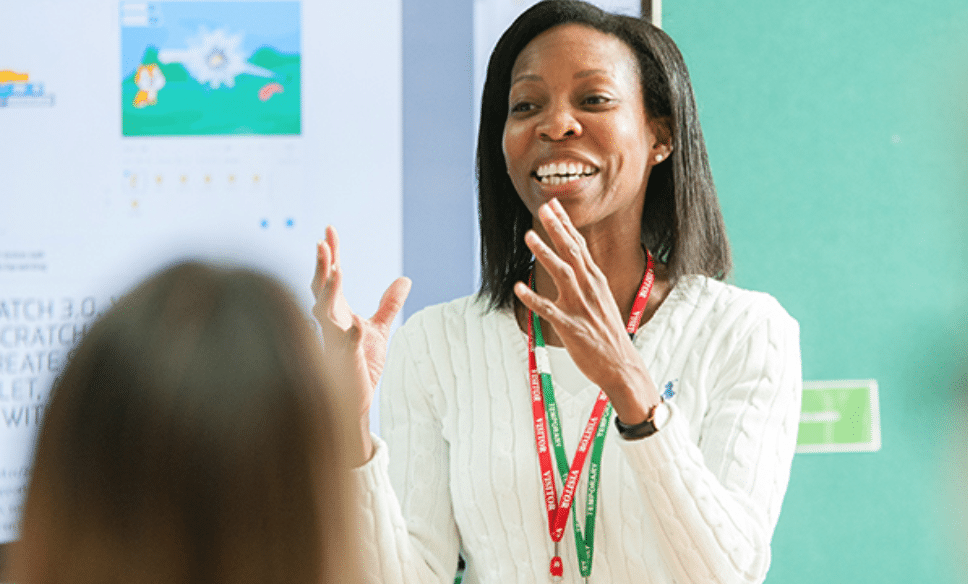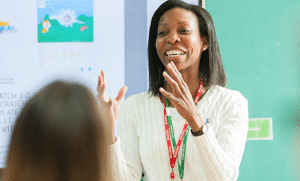 Beverly Clarke works for BCS – the Chartered institute for IT/Computing At School (CAS). She is the National Community Manager for Computing at School, which is the teacher focused arm of BCS. CAS is a networking community for computing teachers, with a purpose and mission – "to ensure that every child in every school has the right to a world class computing education". 
Beverly grew up without seeing computers and at the age of twelve saw her first computer and this sparked an interest in technology for her, and an awareness of how the world was a divided place through technology and the opportunities available for those with access to the digital world.
Her journey in Computing and Technology education started in the corporate IT sector and then led to retraining to work in education and teaching.  Beverly is a former Computing teacher and Head of Computing department. Additionally, she is the author of two published books – "Computer Science Teacher" – insight into the Computing classroom (2017), aimed at attracting new entrants into the computing teaching profession and also – "The Digital Adventures of Ava and Chip" – Smart City (2021), a children's book with the aim of making tech concepts exciting, relatable and easy to understand.
She is a resource writer and with her belief in making computing and tech equitable she setup aiinschools.com aiming to democratise Artificial Intelligence (AI) and put knowledge and skills of AI into the hands of everyone.  She is also the writer of a K12 Exploring Computer Science (ECS) alternate AI curriculum, which is a US high school intro level computer science curriculum and teacher development program that focuses on broadening participation in computing.
Beverly is a Digital Poverty Alliance Ambassador, Bett Advisory Board member, BETT Awards judge and CAS Board member.
---
Tuesday 08 March 2022    •   

16.15 – 17.00

Jennifer King
Executive Industry Advisor (Education), Microsoft UK

---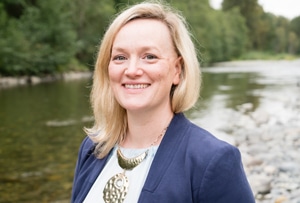 Jennifer King is an award-winning, international thought leader in Education with 20 years of experience in the education sector from classroom to corporations. She is passionate about the success of students and their teachers and how the power of technology can transform the way they work and learn.
Jennifer was previously the Head of Film and Media at Strode's College in Surrey before starting her own education consultancy. JKES was a Microsoft Education Partner with a focus on digital transformation, project based learning, and teacher professional development. Jennifer is also the creator of the Student Teacher Education Program. She has been the Schools Engagement lead for the UK since October 2019 after returning from Microsoft Corp in Seattle, where she was the Director of Education in the 21st Century Jobs, Skills, and Employability.
Monday 14 March 2022    •   

16.15 – 17.00

Dominika Szot
Delivery Manager, GRID

---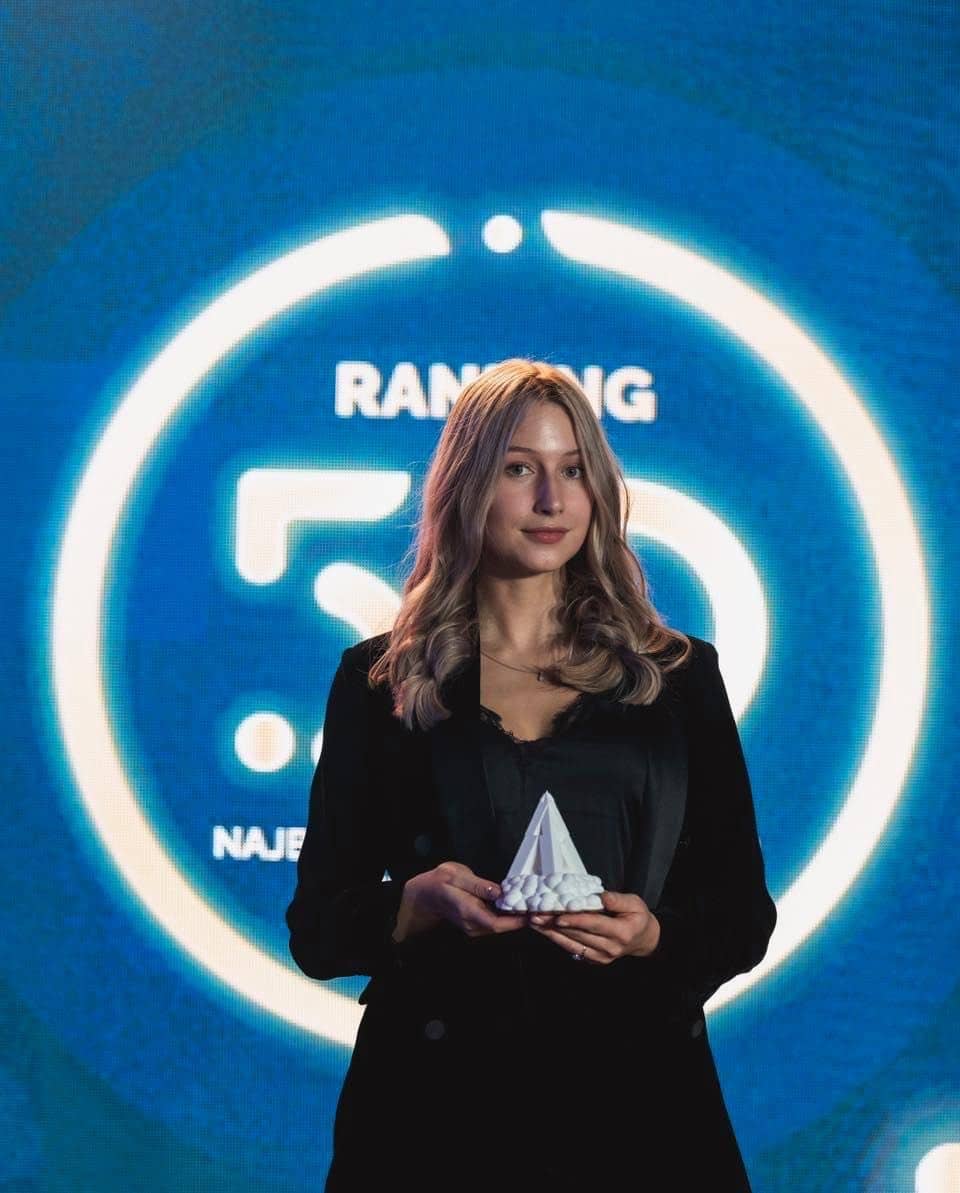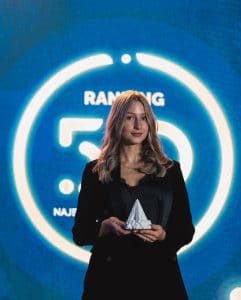 Dominika is Delivery Manager at GRID responsible for the gaming data projects delivery and strategical planning of GRID brand positioning, PR, and communication.
She is also the Founder of 1st organization in CEE focused on supporting women in gaming and esports – IT'S HER GAME and Creator of the 1st podcast about female professionals in gaming & esports.
Ranked 10. in 50 Most Creative People in Business 2021 by brief.pl
Top Ambassador of the Year Women in Games WIGJ 2021.
Tuesday 22 March 2022    •   

16.15 – 17.00

Jordan Domin-Goddard
Founder, Curlyworm Creative

---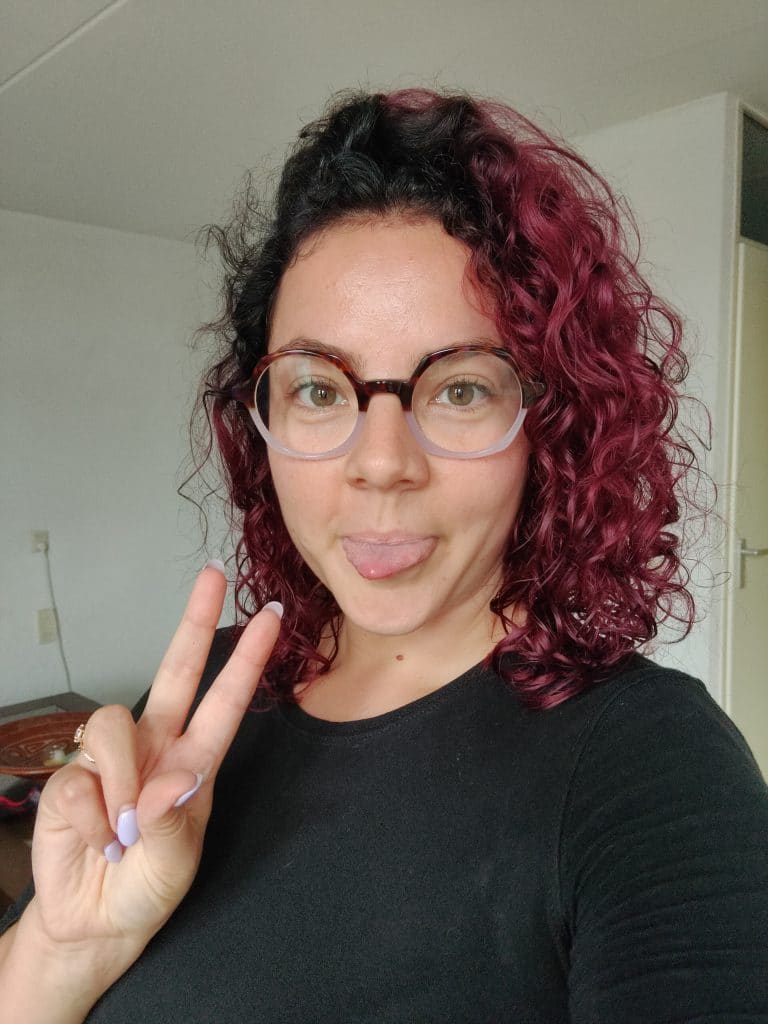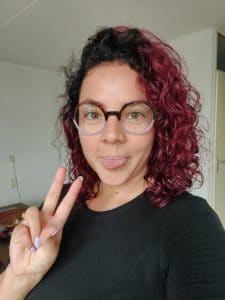 Jordan is the Content Queen in charge of Curlyworm Creative, a social media and content agency. She started the business in 2019 as a way to travel the world and recently lived with her husband in the Netherlands for 18 months, returning to the UK in October 2021.
She is proudly anti-hustle and loves the freedom running her own business gives her to live life exactly the way she wants.
Wednesday 30 March 2022    •   

13.15 – 14.00

Christina Stevenson
Director of Governance, Risk & Compliance, CyberCX

---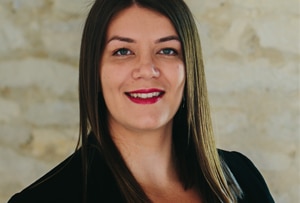 Christina is Director of GRC at CyberCX and is responsible for leading a team of consultants to work with clients to solve their most challenging cyber security problems and to deliver meaningful outcomes.
Christina has extensive experience in cyber and Information Security. She has operated in a wide range of Cyber and Information Security roles including the embedding and maturing of security strategies, implementation of integrated management systems (BCMS, OHSAS, ISMS & QMS) and continual improvement methodologies. She has supported the digital transformation of major financial institutes, creating empowerment of organisations to meet their goals and objectives with enhanced cyber compliance.
Christina is passionate about eroding inaccurate industry perceptions and assumptions on cyber culture and recently won 'Ambassador of the Year' at the global Women in Governance, Risk and Compliance awards.
Christina's areas of expertise include ISO 27001, ISO 9001, ISO22301 & PCI DSS, Cyber Security Strategy and Cyber Risk, Integrated Management Systems and Internal Audit & Compliance.
---