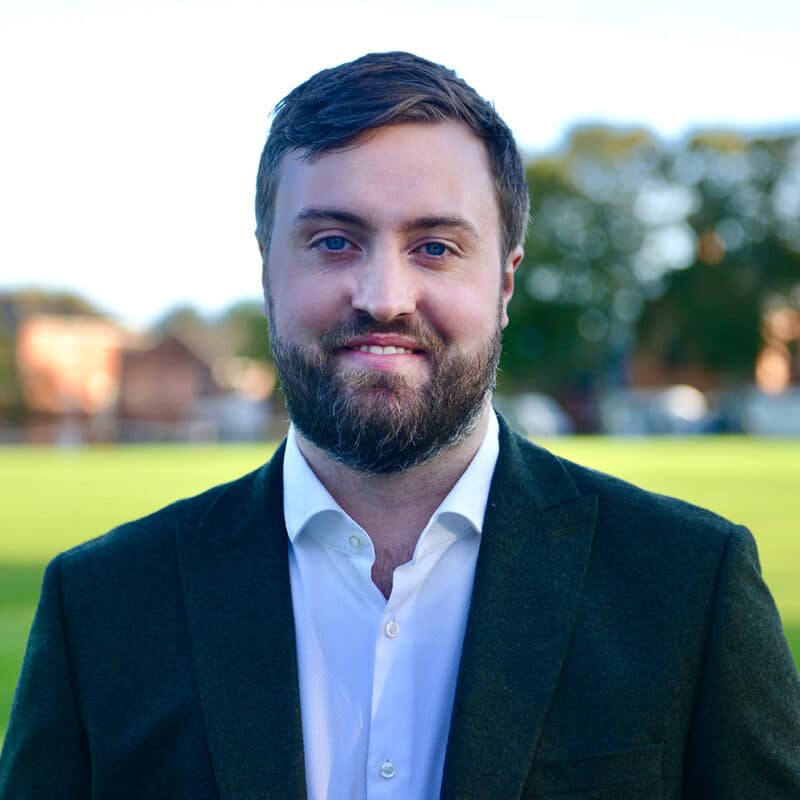 Nick grew up in Bury St Edmunds and joined Framlingham College as a pupil in 2006. Following school, he joined a local accountancy firm in Suffolk as an apprentice.
Nick moved to London and qualified as a chartered accountant with ZEDRA, a specialist firm focusing on US inward investment. He moved to Denver, in the US, for a year to work with a large regional firm on secondment where met his wife, Audrey. Now, back in London, Nick is a Director in ZEDRA's audit practice where he continues to work with large international businesses on their UK affairs.
Since 2023, Nick is the President of the Society of Old Framlinghamians.