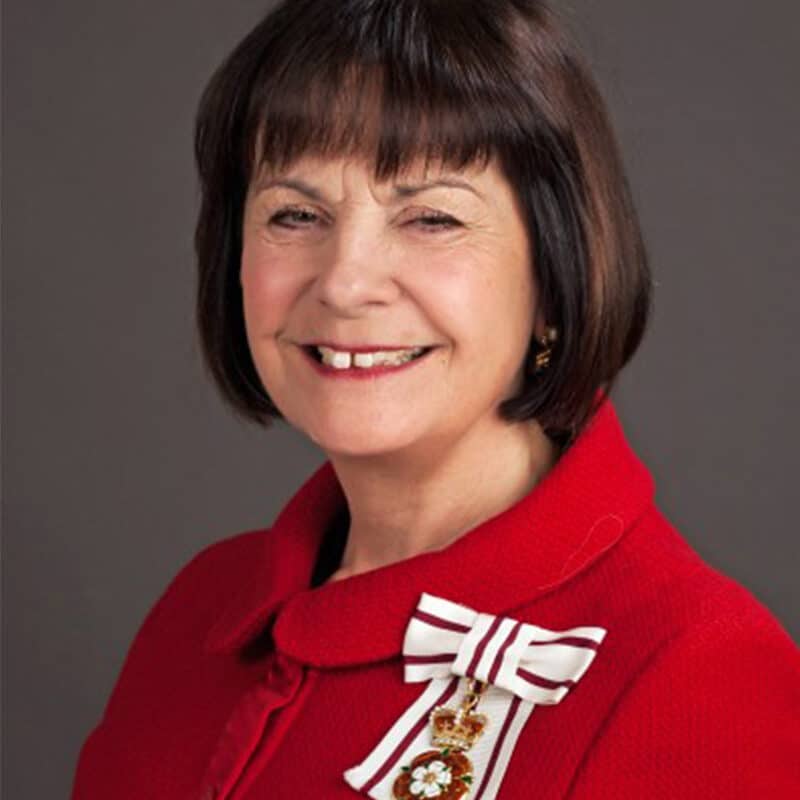 After appointment as Her Majesty's Lord-Lieutenant of Suffolk in December 2014 she graciously accepted an offer to become Patron of Framlingham College, continuing a long tradition of Lord-Lieutenants that have been involved with the College.
After growing up in the Scottish Borders she achieved an MA in Modern History from London University, and an Honorary Doctorate from the University of East Anglia. Having worked all her life within the voluntary sector, she was Vice-Chairman of Mental Health Foundation, and Chairman of the Foundation for People with Learning Difficulties. She was a Trustee of the Henry Smith Charity for twenty-five years and is a past Chairman of St. Nicholas Hospice Care in Bury St Edmunds, as well as a past Vice-Chairman of the Suffolk Community Foundation.
From 2004-2005, she was High Sheriff of Suffolk. From 2005 to 2010 she was independent chair of the Suffolk Strategic Partnership.
Marrying James, Earl of Euston in 1972 they have five children and nine grand- children. She lives at Euston in Suffolk, where she is a partner in the farm business, and takes a particular interest in breeding Red Poll Cattle and Suffolk
Punch Horses.
Conservation of the Suffolk countryside for the benefit of future generations, is at the heart of everything on the Euston Estate.