Our Year 8 and 9 mathematicians were asked to put their skills to the test in a recent Framlingham College Maths Challenge held at the Prep School.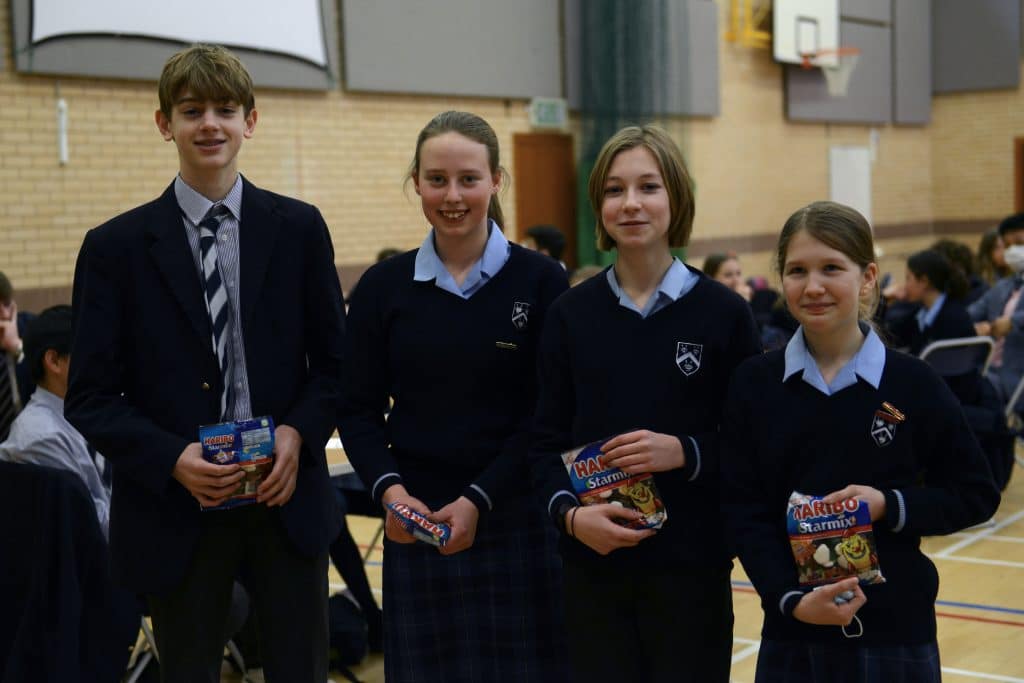 The event is usually run as the UK Mathematical Trust (UKMT) Team Challenge, acting as a qualifier for the Regional Finals that the College hosts in April. Due to Covid-19, the finals were cancelled, however, never wanting to deprive pupils of a creative learning opportunity, the school decided to continue with the event as a fun challenge for our more able mathematicians.
The first element of the day was a group challenge where teams of four (two Year 8s paired with two Year 9s) had to work together on four separate timed tasks. Their second initiative consisted of a cross-number challenge, similar to a crossword, where pairs of pupils had to solve their mathematical problems using across or down clues.
Next up was a mini shuttle where each pair had to wait for a key fact from their teammates before they could answer their own question. The event finale was the Team Relay where each pair was split up and had to race, via their dedicated Year 13 invigilator, to check answers and then deliver the next question to their opposite numbers.
Final scores between the top teams were incredibly tight with just four points in it between first and fourth place. Congratulations go to Team 1 – Hattie R, Verity G, Miles A and Emily B who clinched the top podium place and gained the coveted jelly sweets prize!
With over 60 pupils present this was a most enjoyable morning that showcased College mathematics at its finest, with a lot of fun along the way.