Three of our Year 13 business and economics pupils have achieved third place in a global business simulation challenge called BOSS (Business Olympics for Secondary Schools). The competition featured a total of 95 teams from 46 countries all split into 10 time zones with the results then merged.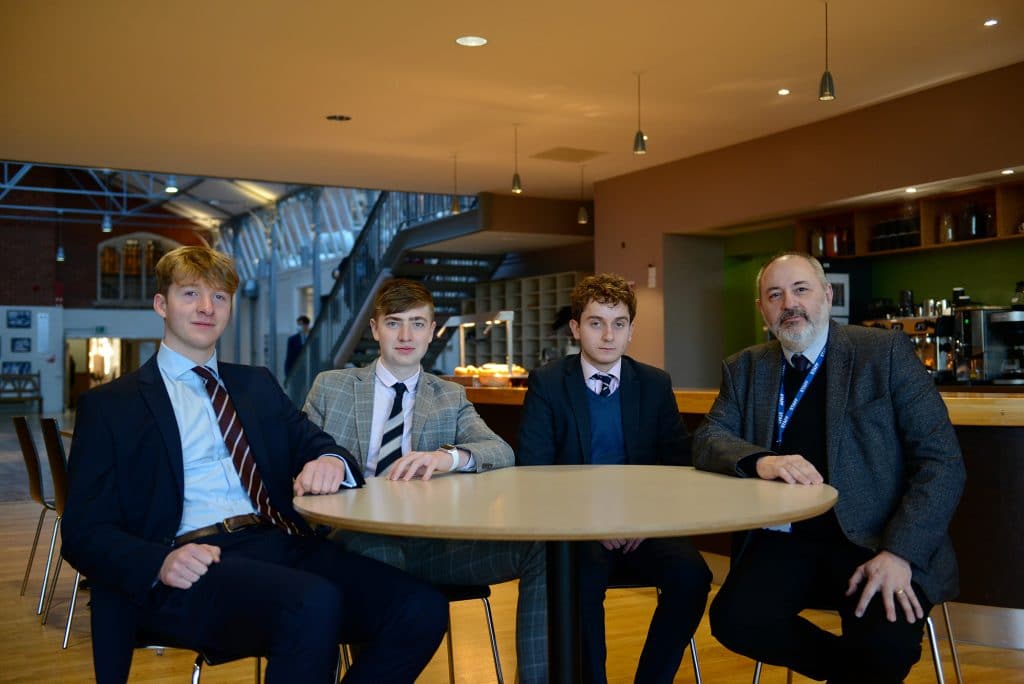 Matt A, Robin W and Ben V were tasked with setting up a travel agency they then had to grow over seven weekly rounds – each round representing a month of business decisions. The initial stages of the competition required teams to forecast monthly demand for a variety of holidays based on total stock market demand and seasonality indexes. Actual sales could be increased or decreased by adjusting the quality of the product and by using pricing and promotion.
The Framlingham College team established a robust business strategy in the early stages which they considered a sustainable approach to stick with throughout the competition. Matt A said: "We chose a strategy of offering a high-level quality of product and customer service but at a competitive price. This established us in the market and allowed us to raise our prices in later rounds."
Revas, founders of the competition, are a fast-growing tech company based in Europe who specialise in business simulations and work extensively with companies, universities and schools. The web-based simulations are designed to allow teams to make realistic managerial decisions and strategies whilst directly competing against rival teams.
Each team is assessed against financial results, employee and customer satisfaction as well as business development. Teams are also able to monitor the performance of other teams, enabling them to adjust their strategies accordingly. Robin W said: "We were put in a singular market and were able to see the other teams' individual performances. Every week you were able to see how you ranked globally which gave it a great competitive edge."
Teacher of Business and Economics, Bill Bethell, adds: "The simulation developed many skills including decision making, problem solving, planning, teamwork and strategic thinking. Each round the team needed to analyse their previous results and then use them as a basis for future decisions."
As well as individual prizes for the team members which include wireless headphones and bronze medals, Framlingham College has been granted a license to operate the business simulation within the College, giving more budding entrepreneurs the chance to experience operating in a competitive environment.