Prep School pupils from Years 3, 4 & 5 gave a host of humorous and heart-warming performances, in a truly entertaining junior production of the much-loved literary classic Wind in the Willows.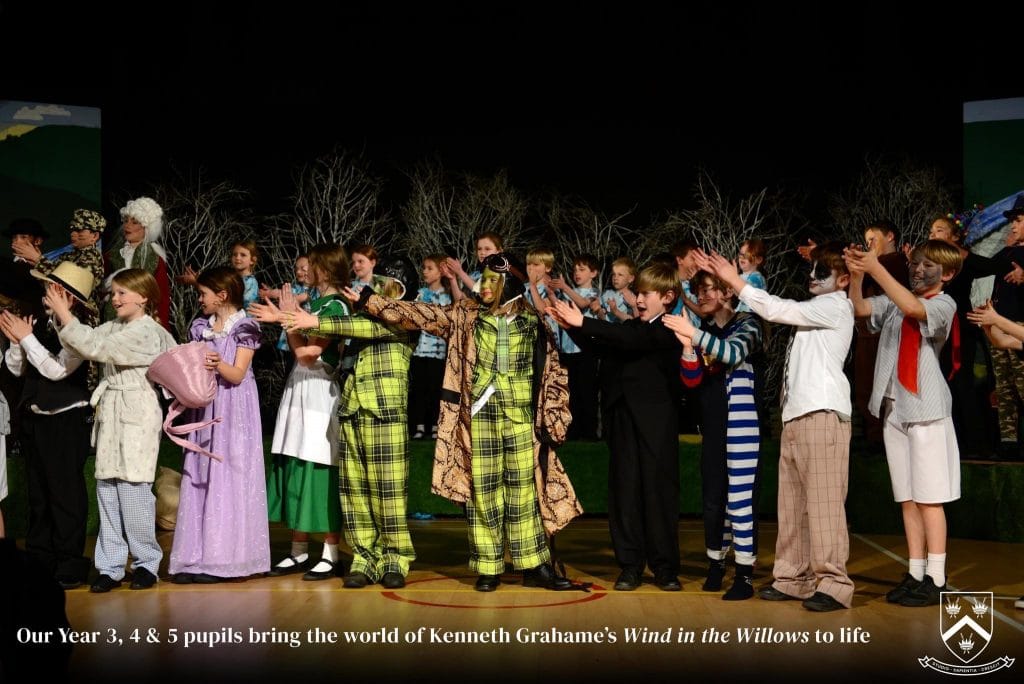 A fun and vibrant show brought the well-known tale to life, with fitting characterisations from the cast, outstanding artistic set, highly creative props (including fully mobile train, boat and motor car) and perfect wardrobe provided by Co-op Juniors and Harlequins Costumes.
The lead roles of Mole, Ratty, Badger, Toad and the story narrators, were shared by wonderfully talented pupils between the two acts with great success.  Mole's unworldly timidness was the perfect companion for the level-headed, picnic loving Rat.   Stoic Badger was the appropriate contrast to the devilish Mr Toad, and the Wild Wooders, led by the Chief Weasel, showed particularly mischievous and frolicsome traits.
The charm of the show was only further enhanced by the collection of comedy infused musical numbers, all of which contributed to telling the age-old tale of friendship, compassion and reconciliation.
In performances which captivated and delighted audience members of all ages, every cast member played their individual roles to perfection.   Equally the play would not have been a success without the band, production team, backstage crew and Director Mrs Upton.
A huge round of applause to all involved with a resounding thumbs up from audience members who found joy, laughter and lifted spirits spirts from watching each performance.  Poop Poop for now.