Budding leaders from both the Prep and Senior School recently came together to support and inspire one another, ensuring a real understanding of their responsibilities and ability to embrace the opportunities that come from being in a Framlingham College leadership position.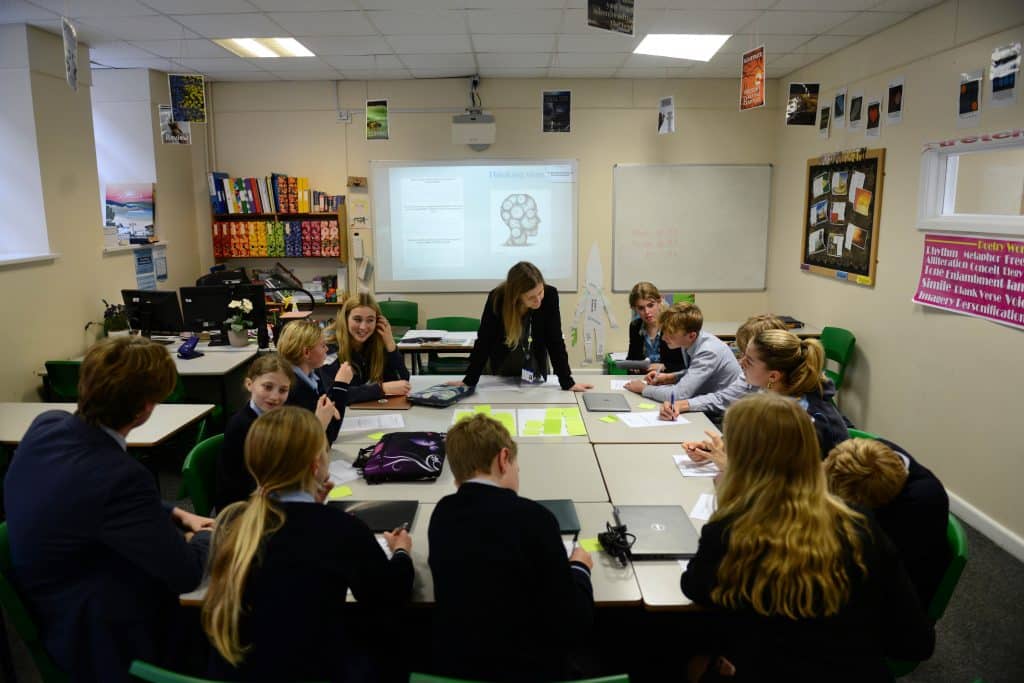 Facilitated by Mrs Williams, Deputy Head of Sixth Form, and Mrs Long, Deputy Head Pastoral at the Prep School, the Senior prefects did a tremendous job of offering mentoring advice to their younger counterparts starting out on their leadership journey.
Discussion topics focused on what leadership is, what it means to be a leader and what makes a good leader, as well as individuals sharing personal knowledge and advice about how to lead by example, the importance of listening and having the confidence to admit when you get things wrong.
Thought-provoking questions such as 'what would happen if there were no leaders?' and 'what were your motivations for being a leader?' helped to cement the prefects' purpose and responsibility to support others whilst driving meaningful outcomes for the school.
Benefiting from their own experiences, Senior School prefects were able to help their younger peers to set their own leadership goals and really consider the difference they can make within their community and to the school as a whole.
The session finished with a pupil-led question and answer session which focused on important areas such as 'how you can influence friends to support you in your prefect endeavors' and 'how to approach having to reprimand a friend for breaking the rules you are responsible for upholding'.
The event is set to become a staple part of the College's commitment to enhancing our pupils' essential life skills and showed a true display of respect, kindness, and compassion from all involved.