Newly appointed Senior School Wellbeing Ambassadors (WBAs) have got to work, using their individual and collective voices to support the wellbeing of their peers across the school.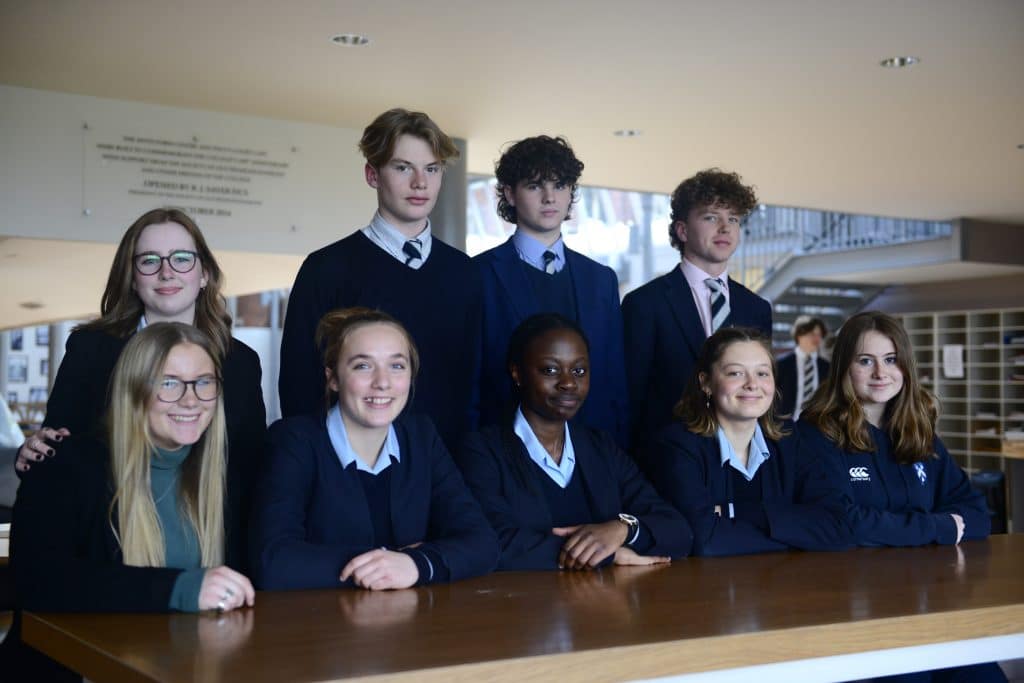 The role of the ten Year 11 and 12 WBAs is to provide an additional layer of mental health and wellbeing support, raise awareness of mental health and wellbeing throughout the school community and improve the overall willingness of pupils to discuss mental health and personal wellbeing openly.
Each of the ambassadors were selected through a pupil led application and interview process. All chosen pupils were then trained (accredited through Student Life) in how to offer listening support to their peers.
A significant part of their WBAs role is to proactively instigate initiatives that promote positive wellbeing at the College. The first element of work has been the production of a pupil lead mobile phone usage guide for parents.
Furthermore, Wellbeing Ambassadors will lead mental health events such as World Mental Health Day, Wellbeing Periods, Flow sessions, PSHE sessions, and school-wide events to raise awareness of mental health and wellbeing across all year groups.
Talking about the importance of the Wellbeing Ambassador Programme, Oliver Lloyd, Deputy Head (Pastoral) said: "Pupil representation is at the heart of our pastoral care strategy. By encouraging our pupil body to proactively lead the way on important issues we empower them to positively impact the school, which in turn can produce shifts in culture that benefits all pupils.
"Being a Wellbeing Ambassador is an essential and powerful role, being someone who others can easily seek support from when they are experiencing problems, feel uncomfortable reaching out to a teacher or one of our school counsellors, or if they'd just like someone they can talk to. We look forward to seeing what our first cohort of pupils can achieve in their new positions."