Our Upper Prep pupils in Years 7 & 8 confidently delivered three wonderful performances of their Annie Jr production at the beginning of the Spring Term, welcoming back a live audience of parents for the first time since 2019.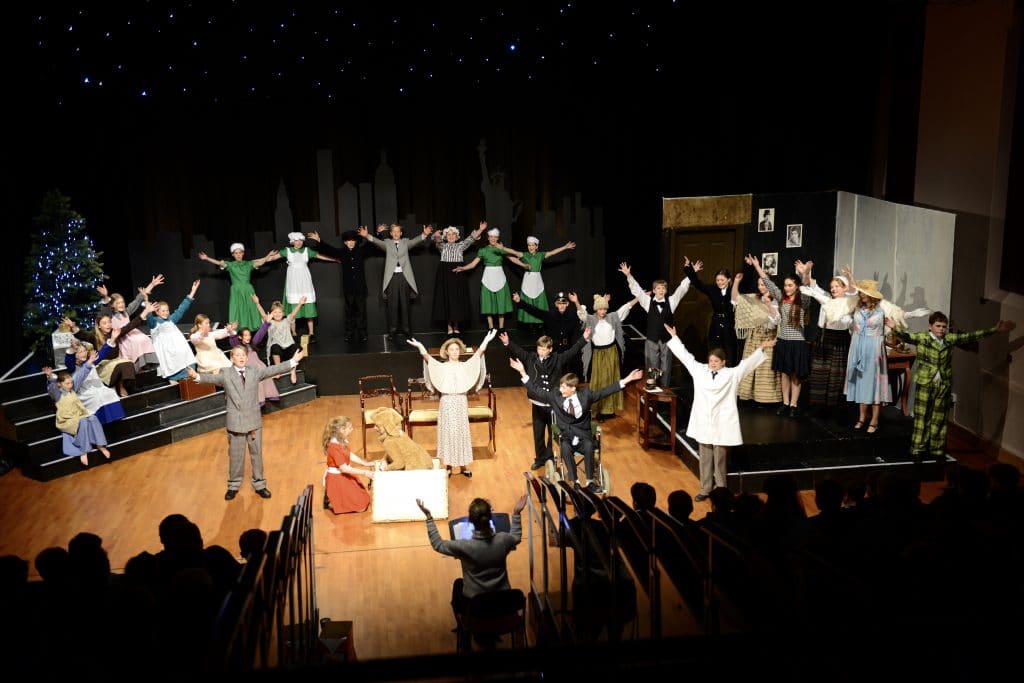 Production and rehearsals for the show were well underway from the beginning of the Autumn Term, however, the effects of Covid-19 meant that the production had to be postponed until after Christmas.
Upon returning to school on 4th January no rehearsal time was wasted, ensuring performances could take place on Thursday 6th and Friday 7th for parents and pupils to enjoy, with an additional Friday afternoon performance being held especially for pupils in Years 6, 7 and 8.
It was heart-warming to welcome parents back to the Headmaster Porter Theatre for a major school production. The success of the three "wonderous performances", says Mr Egan, Headmaster of the Prep School, is testament to the hard work and commitment that our pupils have demonstrated towards the Annie production, whether part of the cast, crew or band.
See images from the production below: