The girls' 1st XI have successfully won the Championship title at the 2023 Independent Schools Hockey Cup.  
Captained by Emma W, the 1st XI squad played the finals with unbelievable skill and teamwork, beating Haileybury 5-1, in a phenomenal display of talent, complete with some incredible goals.  
The U15s also joined the 1st XI at Lee Valley at the Independent Schools National Finals and were awarded silver medals for the runners-up spot.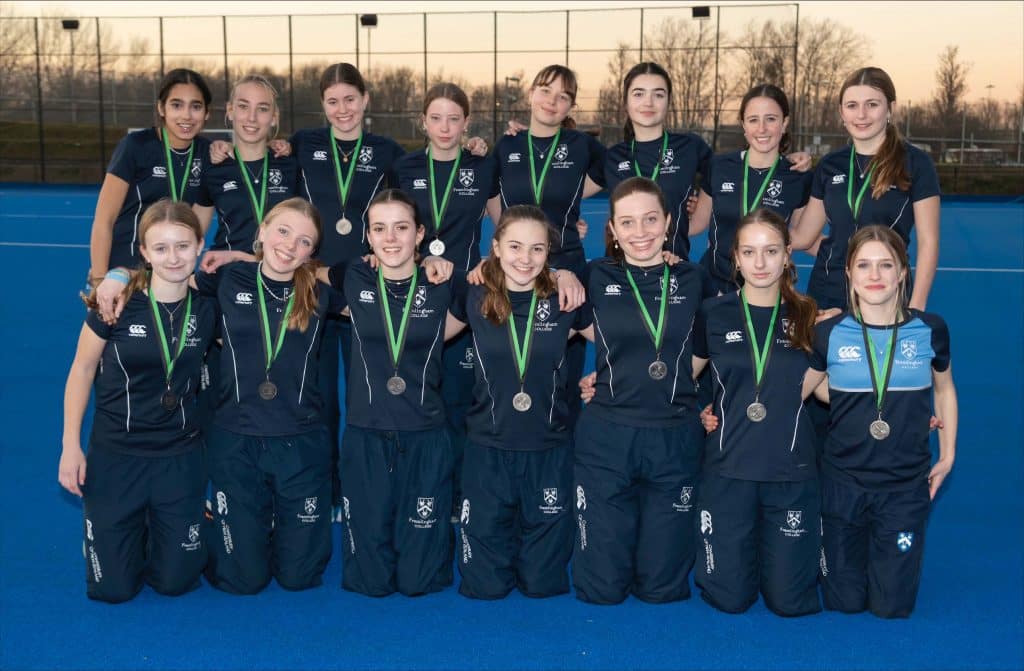 Captained by Mia S, the team also played magnificently in a victorious but nail-biting semi-final against St George's which went to Penalty Shuffles. The final against Surbiton was played on the main pitch at the Olympic Park which was equally a wonderful experience for the team to have. 
Principal of the College Louise North went to watch the girls and commented: "To have two teams in a national final is very rare and it is thanks to the hard work, drive and determination of the girls in these squads and their coaches, that they have achieved so highly. We wholeheartedly congratulate each and every one of the girls for their achievements."
The 1st XI team will continue the on-pitch endeavours in the England Schools Tier One National Cup, where having recently beaten Surbiton, they move onto the quarter final fixture after half term.