The brand-new Framlingham College Esports team has won its first fixture against South Staffordshire College. The team consists of just three players, which made Director of Computer Science, Mr Beaumont's, selection process even more difficult, such was the interest in the activity from our pupils.
In the game, which was held online and therefore pupils competed without leaving the school, Framlingham won 3-0 in a best of five games competition. As it was, our pupils actually won all five games in the fixture. The victory represents a great start for our new Esports team and the squad has a fixture every week for the remainder of the calendar year. If the team continues to be successful, it will progress to the next round next year. The team for this maiden fixture was made up of Year 13 Harvey, Noah in Year 10 and Harry who is in Year 9.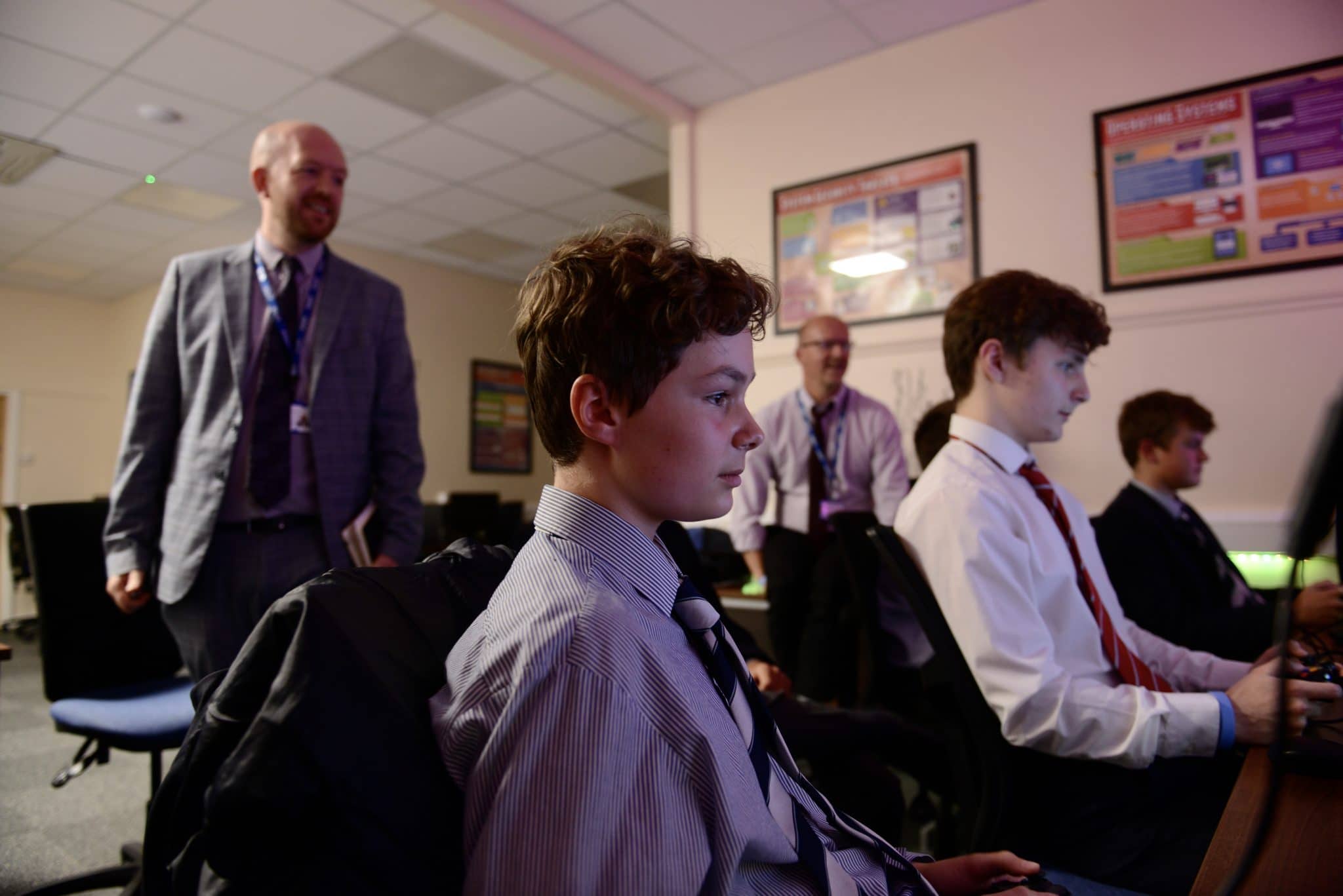 Esports is one of the fastest growing participation and spectator sports across the globe, due to its inclusivity, accessibility and advancements in technology. At Framlingham College, our pupils are part of a national league playing the game, Rocket League. In this game, characters play a modified form of football with vehicles and therefore teamwork and communication are required to beat the opponent.
Director of Computer Science, Mr Beaumont, said: "We have been holding trials at lunchtimes to select the team. We had lots of interest and narrowed it down to a squad of 6. This squad can change during the season so if any pupils want to get involved they are welcome to come and try out for the team.
"From our squad I select a team of 3 to take part in the fixture each week, the Esports team enables students that may not be successful in traditional sports to represent Framlingham College and compete against other schools. The players have to work as a team so it develops their communication skills, they have to devise tactics and problem solve at speed during the games developing their reaction times, quick thinking and hand eye coordination.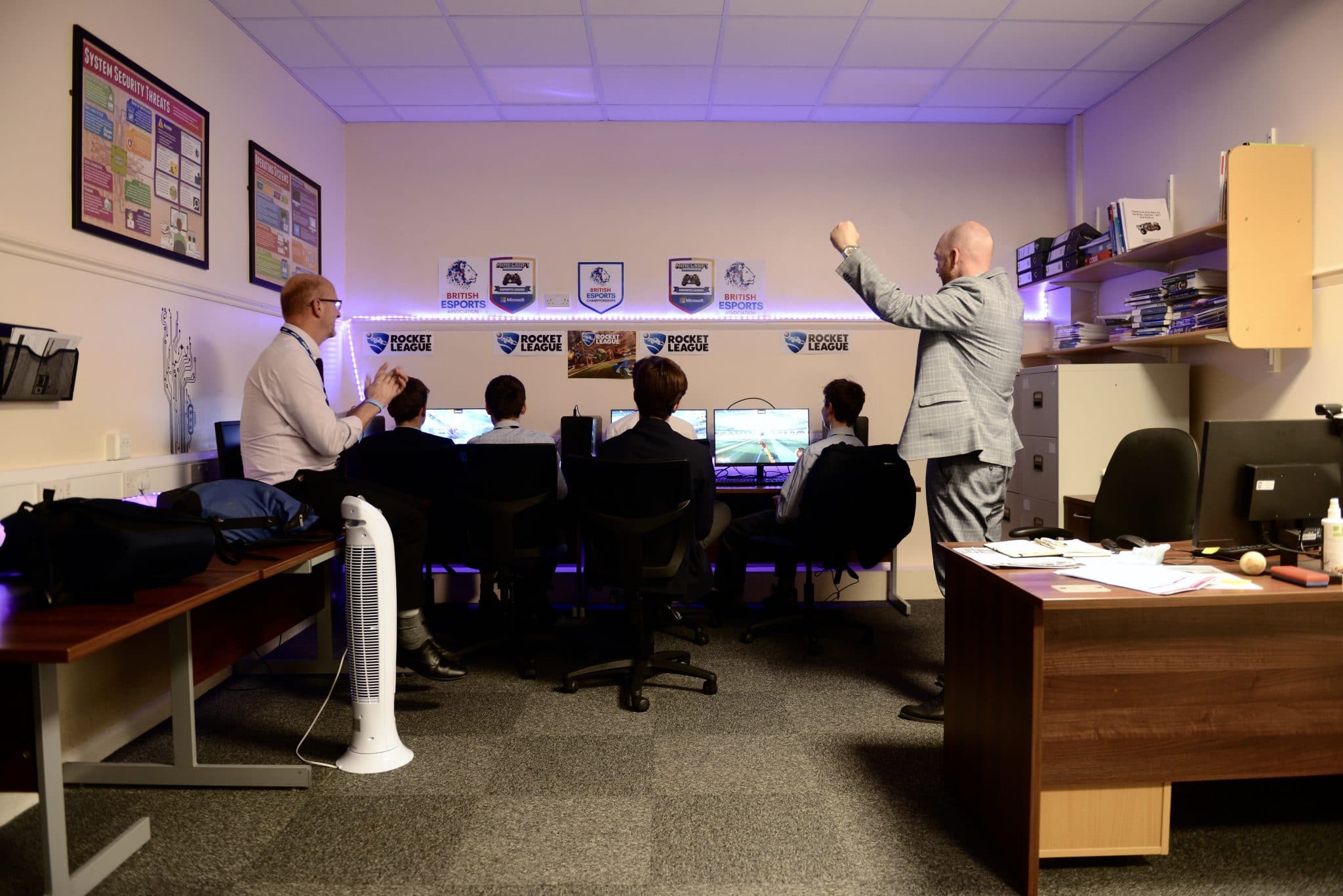 "The industry is growing rapidly all over the globe and the top players in the world earn millions of dollars a year through sponsorship and prize money. There are also many other career opportunities within the industry from professional coaches, marketing, events management and all of the back end technical support needed."