The Framlingham College Summer Concert was held at St Michael's Church on Thursday 4 May 2023, and what a truly magical night it was. Shining through each performance was the passion, talent and joy of our talented College musicians, expressing a celebration of music, performing and togetherness – especially in the choral pieces.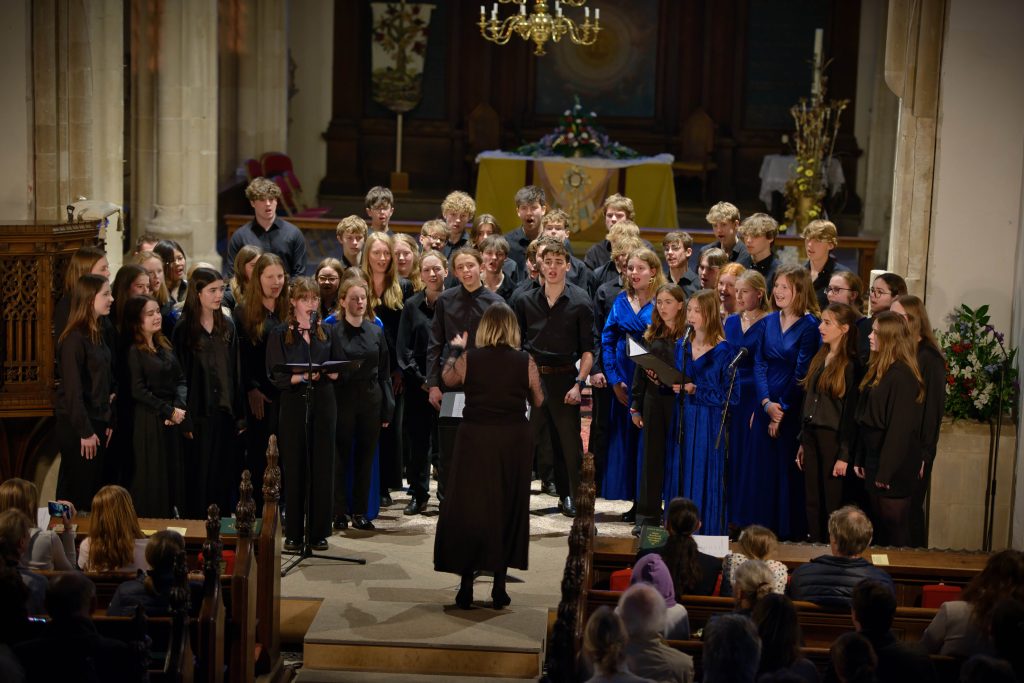 A highlight was when Capella Lumina, Framlingham College's chamber choir, performed 'Run To You' by Pentatonix. They were spread around the church and so brought the magic into the audience with the harmonies being heard on all sides.
The string quartet performed a rendition of 'Bad Guy' by Billie Eilish, inspired by Bridgerton, and this modern music played by a traditional ensemble brought a fun and celebratory feel to the concert.
During this showcase of talented pupils, we also said goodbye to three Year 13 pupils who have been very important in the Music Department – Finn P, Arlo N and Finlay B, all of whom performed powerful solos.
This warming family event was filled with beautiful talent, and it was clear that none of this could have been possible without the commitment and love for music shared by the incredible performers and the enthusiasm shown by Lucy Bloore, Director of Music. Her belief that every child is musical and able to enjoy music was proved very clearly.
 Written by Amy B, Year 12.