At the end of November, 17 Senior School pupils from Year 10 and 11 were given the chance to go on a week-long French exchange, providing an authentic cultural experience to support their language studies.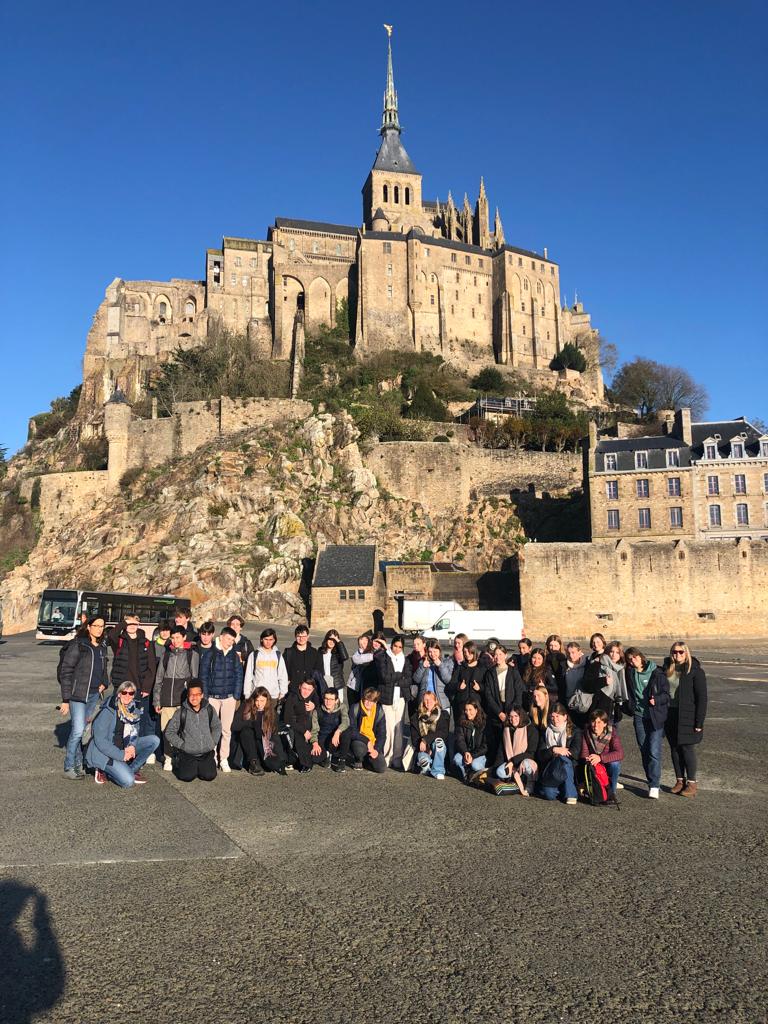 The programme, arranged with Le Collège Alfred Kastler near Caen in Normandy, gave pupils the chance to explore the rich cultural history of the area, such as Bayeux, Mont Saint Michel and some iconic sites connected to the D-Day Landings.
Pupils who went on the exchange stayed with French host families, whose children will visit the College for a week in May, either experiencing boarding life of the home life of some of our pupils' and their families.
Talking about his experience of the trip, Henry P said: "The whole experience was really beneficial and enabled us to understand first-hand what living in France is like.  It also made me realise how much you can absorb when you are constantly immersed in another countries' language and culture.
"Experiencing the French schooling system was interesting and at times also overwhelming.  But the trip was definitely worthwhile with lots of opportunities to practice our French speaking, listening and writing skills.
Millie P also gave her thoughts on the exchange programme: "It was quite a daunting experience being away from home and living with a family in a foreign environment.  Luckily, we had the chance to chat to our host families before we arrived, so we at least knew a little bit about each other.  They were really welcoming and very nice, which helped me to feel much more at ease.
"Being at the school was really different to being a pupil at Framlingham College. It was a smaller, day pupil only school and the buildings themselves were more modern on the outside but not necessarily on the inside.  I really liked some of their traditions like the ringing of the school bell at the beginning and end of each day and the signing of the school song."
We look forward to welcoming pupils from Le Collège Alfred Kastler next term.