Last term our Senior School Art Scholars were the beneficiaries of a dedicated screen-printing workshop, using Year 12 Lyla E's exceptional lino cut image of the College (as seen on the 2021 College Christmas Card), to create special Scholars' t-shirts for the group of talented artists.
This term the Scholars themselves brought the same workshop to the Prep School, teaching Year 7 & 8 pupils the technique and helping them to create their own Art Inspires @ Framlingham College t-shirts.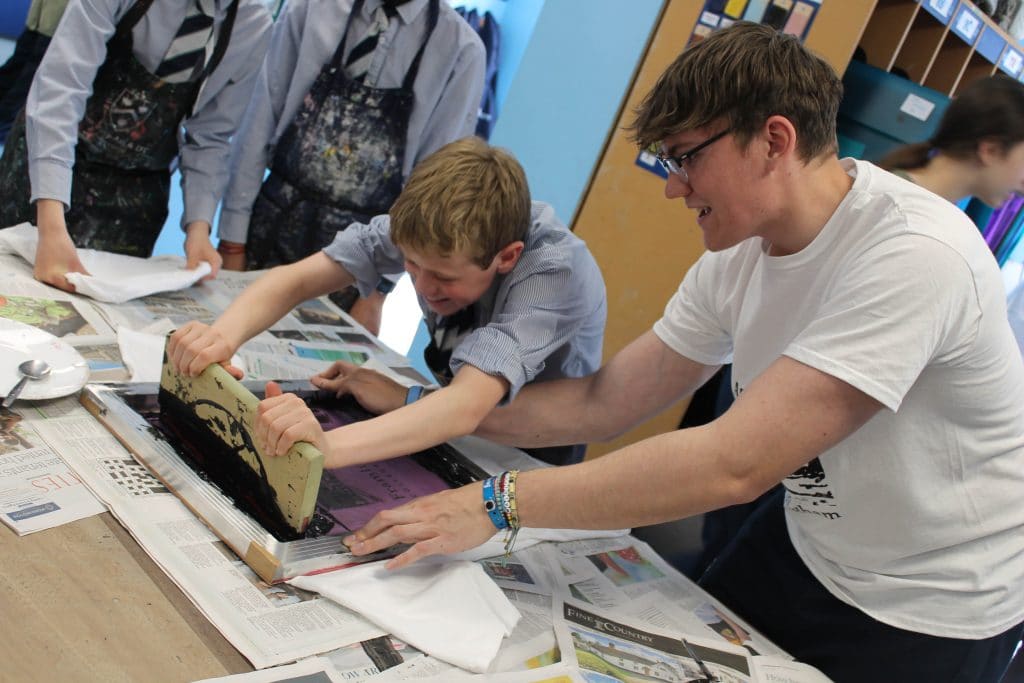 Our Art Scholars are a group of young people who are skilled in their abilities but also have a passion for the subject that permeates into all aspects of their development as young people. Each year they have a regular programme of workshops, talks, exhibition visits and commissions as well as group exhibitions that supports them in their pursuit of artistic excellence.
The fun, and at times very messy, event was an opportunity for our Senior School pupils to draw on their core creative strengths and develop the skills required to effectively impart their knowledge to others.
The workshop produced some colourful pieces of work, a t-shirt for everyone and a lot of laughter for all involved.