Twelve talented Year 5 and 6 Prep School pupils were recently selected to attend a prestigious writing workshop aimed to unleash their creativity and further expand their writing skills.
The inspiring event was lead and guided by bestselling children's author Robin Price and hosted by pioneering music, arts and heritage charity Britten Pears Foundation (in collaboration with Authors Abroad) at the Aldeburgh home of Benjamin Britten and Peter Pears, The Red House.
Price, co-writer of the musical version of Julia Donaldsons acclaimed book, The Gruffalo, and the Olivier nominated musical, Room on the Broom, transitioned from poetry and song writing to children's fiction in 2004, and has since become known as a respected author of acclaimed historical series' Spartapuss, Beowuff and The Olympuss Games and his graphic novel London Deep (a recommended Read for World Book Day in 2011).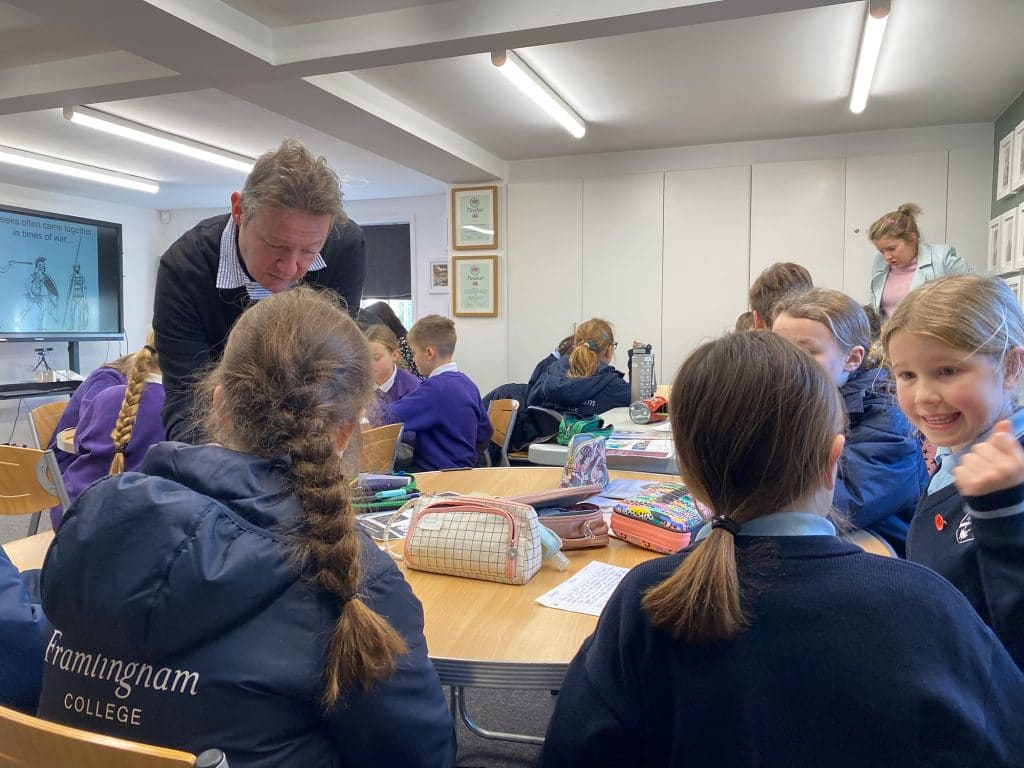 Lucy Manning, Head of English and Teaching and Learning Coordinator at the Prep School said: "The Able Writers' Day is a wonderful opportunity to stretch some of our more able pupils and give them a valuable chance to work with a published author.
"All the pupils who attended the event had a thoroughly enjoyable and inspiring day, completing creative tasks independently as well as through group work that explored Greek myths and futuristic tales.
"The pupils were so proud of what they had produced, and many were keen to share what they had created with their peers by reading their writing aloud to the rest of their class on their return to school."