To a full Headmaster Porter Theatre, Saracens' Head of Culture and Rugby Manager, Warrwick Lang gave an inspiring and motivating talk at the annual Jonathan Hulley Memorial Lecture on Friday 21 April.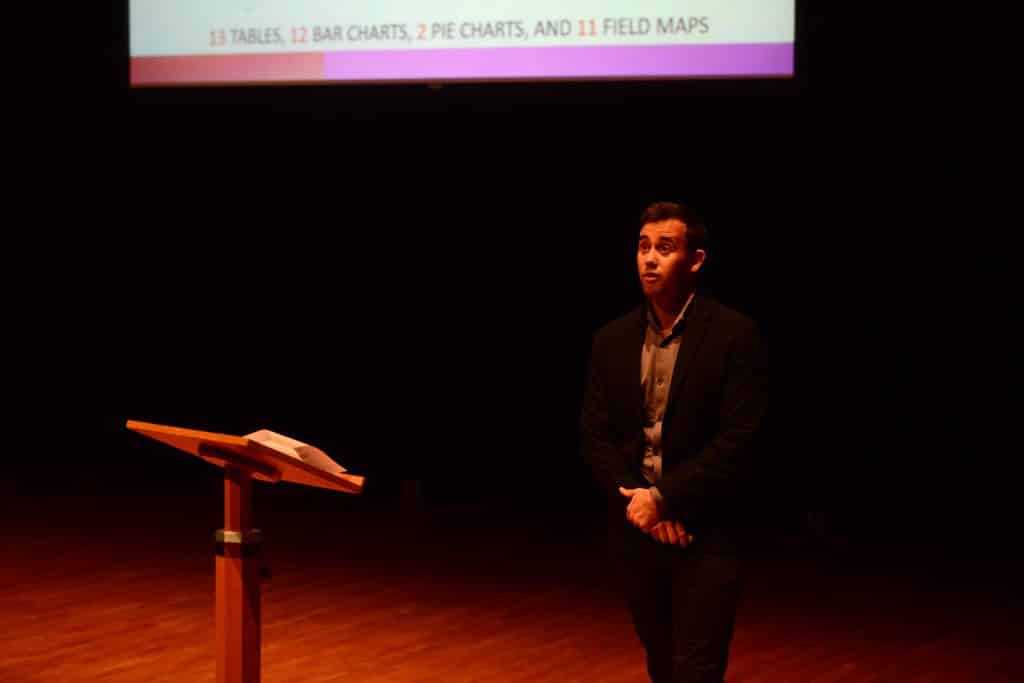 Lang captivated an audience of engaged sports enthusiasts to divulge the secrets behind much of the prestigious rugby club's success, namely its creation of a 'tight family unit' and its focus on honesty, discipline, humility and work rate.
With vibrant energy and passion for both his club and the players within it, he emphasised  the significance of team culture in achieving success, highlighting how culture has been at the forefront of his club's journey to becoming a leading force in rugby.
He emphasised the club's long-term commitment to developing a culture where the main focus is not on player talent, but player personality and a want to do right by the team. A place where every member feels valued and part of a family. Somewhere described by all who operate within it as an unbelievably good place to come to work, under a model that revolves around treating people well and ensuring they are always in a good place.
He recounted to the audience part of the Saracens' story which he described as the preface to what the club's culture is about:
"We are Saracen's, we are a club of trusted friends who make memories together. We work unbelievably hard and in return are treated unbelievably well. We are unique. We understand how this group is special, and this culture is a privilege to be a part of. We look out for each other on and off the field. Everyone loves everyone. We stay tight. When it matters, no one is more important. No one is less important. We're a family. We are our values. Honesty, discipline, work rate and humility."
Lang took everyone in the HPT on a journey through the club's highs, recounting talks of the club's successes over recent years (winning the Premiership title numerous times between 2014 – 2018, and 'The Double' success at home and in Europe in both the 2015 – 2016 season and 2017 – 2018 season). And the lows, after relegation in 2019 for breaking the salary cap regulations.
He emphasised that the club's ability to reclaim their position at the top of England's Rugby Premiership this season is all down to the culture that exists within the club and the values that every member adheres to.
Lang described his 11 years with Saracens as a time where he had 'learned so much' and where he could see he had truly 'become a better person from being there'. His message to the College community: "Make sure that relationships and friendships are the key to everything you do and the people you meet at school and in life. Those are the people you later rely on in life. And make memories, because medal and trophies rust but memories prevail."
Lang visited the College as part of a memorial lecture to former pupil Jonathan 'Jobo' Hulley (Kerrison, 2010-16) who tragically died shortly after leaving the College. The series of lectures, which was suspended during the pandemic, is set to be a firm event on the College calendar moving forward, driven by the memory of Jobo and his zest for life and passion for the world of sport.