One of our Year 13 pupils, Sam, was shocked when he was contacted by a leading video production company, specialising in sports content creation, to offer him a job based on the strength of his existing video work (which he does part time alongside his school work).
Naturally, Sam had to turn down the job offer and inform the firm, M3 Media, that he was still a Sixth Form student and therefore unable to take on full time work. We spoke to Sam about how he discovered his passion for video production, why he is determined to go to university and get his qualifications before entering the world of work, and his impressive portfolio which he is keen to build on.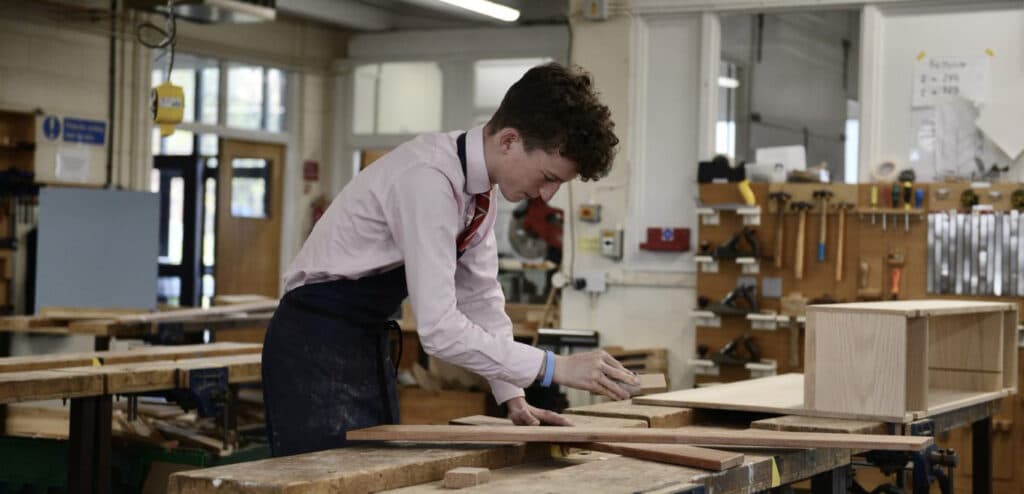 From a very early age, Sam knew that videography was going to play a major role in his future. "My mum gave me a GoPro when I was in Year 7," Sam says. "We went on a family holiday to Corfu, and I started experimenting with it and made a short film of the holiday and it just clicked with me."
"Then, soon after, some of my family started asking me if I would be their wedding photographer and videographer. And then I started making more content for school. For GCSE, for example, a friend and I walked around London and made a video together."
For a long time, it felt like whatever Sam or his family were doing, he would be there with a camera, scoping out angles and checking lighting levels to get the best footage he could. But, he says, it was during lockdown that his passion started to become a developing profession. "I was obviously at home and so I had more free time to focus. I wanted to do an Extended Project Qualification (EPQ). My dad used to be a jockey and he is now a course director at Newmarket, so it seemed that there was a good opportunity there for an EPQ about the horse racing industry using my videography skills."
In order to complete his EPQ, Sam sought advice from ITV Horse Racing reporter, Francesca Cumani, who then commissioned Sam to create video content for her social media channels, which earned Sam a new level of exposure for his work. "The video we produced was viewed by 40,000 people. Francesca has lots of followers on social media. At that time, I also worked with a family friend who is a freelancer which really helped me to get an eye for what it is like to be part of a videography business."
While Sam was building his portfolio and his client list without even realising it, he had to maintain focus on his A-Levels in Business Studies, Design Technology and Photography to get the grades to go on to study videography and editing at university. He adds: "The reason I chose Digital Media Production at university is because I am not sure which element of film production I want to go into. I might go into films or continue to work in video content. That's the reason I'm going to university as everything I know has been personally taught, but I need to go and get the qualification and learn new techniques.
It's naturally somewhat tempting for Sam to take the job he has been offered with M3 Media, but he is focussed on learning more about his craft, obtaining his qualifications and then making the right choice for himself with a greater depth of knowledge. He says: "Some friends have said to me that I should just take the job at M3, but I've found the perfect compromise as they have employed me for the next six months of my gap year and then I can still go to university which will be better in the long run. The school has been really supportive, and particularly Mrs Tansley, who is Head of Art. Everyone has supported me to do as much videography as I can."
Sam is coming to the end of his time at Framlingham College and clearly has a bright future behind the camera. View some of his video work below.