Last weekend, our school community came together to pay homage to the hundreds of former Framlingham College pupils who lost their lives fighting in war. The service was led by Lt Colonel Phill Moxey MBE who was himself a former pupil and spoke movingly about the importance of using those two minutes silence to remember those who fought for our freedoms, as well as to look ahead, learning lessons from wars and conflicts which have preceded us. In school, pupils each wrote the name of one OF who died in battle on a poppy and then wore the poppy bearing this name throughout the day as a constant reminder of that individual's sacrifice.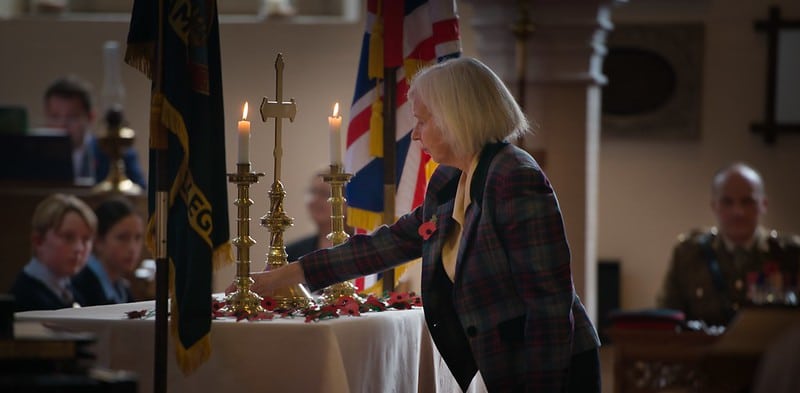 School Chaplain, Brynn Bayman said: "The Framlingham College Remembrance service on Sunday 14th November 2021 was a deeply moving service in honour of the 250+ OF's who gave the ultimate sacrifice for this community. With a full chapel of students from both sites, a congregation in sound voice and many veterans in attendance, it was a joy and delight to be together in person. Our guest of honour was Trish Mayhew, the wife of the late Ken Mayhew (OF) who passed this year at the age of 104 years. A man who has a legacy of bravery like few others. Ken achieved a huge amount in his military and subsequent career, earning the royal order of the Dutch order for heroism during the second world war.
"Our guest speaker was Lt Col Phill Moxey MBE (OF – Rendlesham). His address was fresh, contextual and a reminder that we need to use those two minutes of silence to remember and look ahead too – to plan our own destiny in light of the lessons learned from war. The choir were exceptional and set a tone of reverence, excellence and emotional engagement. Emily Ws's performance of Puccini will also live long in the hearts and memories of all in attendance as it was truly – mind numbingly beautiful and emotional moving."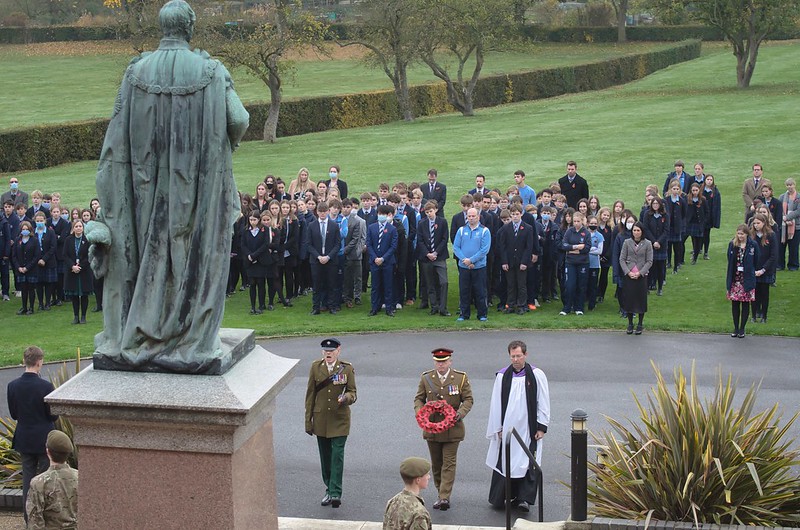 We have over 250 Old Framlinghamians who died in wars; it's important that we honour them. We make a really big thing of Remembrance here and people coming along to our services. Last year, for example, we had the Head of the Armed Forces. This year we gave pupils a poppy for them to each write a name on of each of our fallen Old Framlinghamians. One of the things we do very well is ensure the pupils are also embedded in what we are doing. This year, for example, we have pupils read poems in chapel and rehearse together for the ceremony. Year 13 Emily sang very well in chapel last Sunday.
The Remembrance Service on 14th November was preceded on 11th November by the customary two-minute silence in which our pupils were led out onto the school fields at both the Senior and Prep schools to reflect upon and remember those who were lost in battle.