World Book Day is always a source of delight for all Prep School pupils, and this year the literary magic lasted longer than a single day with the annual event being part of a packed five days of Reading for Pleasure Week.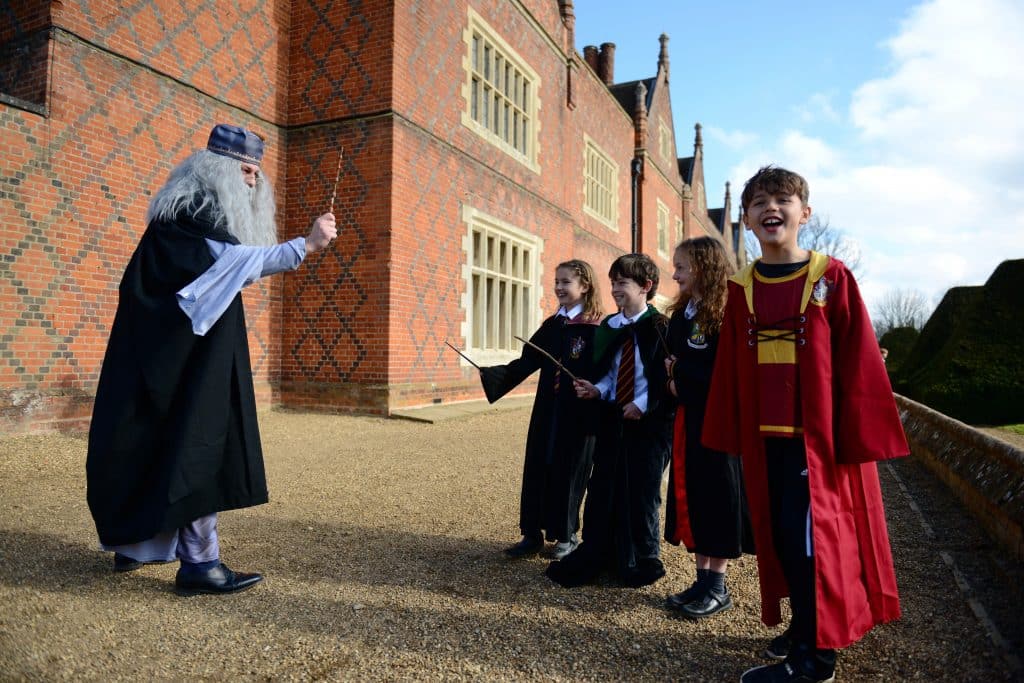 Aimed at promoting reading and a love of literature among children, the week's activities were met with great enthusiasm and creativity by the entire school community. All children across the school took part in days filled with imaginative activities, colourful costumes, and engaging storytelling sessions, leaving a lasting impression on all the young participants.
At the start of the week, our Year 5 and 6 children were treated to an in-person visit from acclaimed author, Guy Bass. Accompanied by laughter from start to finish, he shared with the children a very informative and fun talk on his journey to becoming an award-winning author and the creative process he goes through to conjure up his stories.
He talked openly to pupils about how, as a child, he often found books intimidating but was able to connect with comics. He explained how an adult love of writing came from consciously reconnecting with his inner child, where he was able to find a place in his imagination without rules or restrictions, and where the only limitations were his own creativity.
He then read an excerpt from one of his books in the Skeleton Keys series, The Legend of Gap-Tooth Jack. He had the audience captivated as he told how Skeleton Keys went to find Daisy's unimaginary friend, Wordy Gerdy, who was beginning to wreak havoc with her ghostly pen. The pupils listened attentively, their eyes wide with wonder, as they were transported to Daisy's bedroom and introduced to Guy's fascinating characters. At the end of the session, the children also had the opportunity to get their books signed by Guy.
Year 6 Academic Scholar, Freya S commented on Guy's visit saying: "Guy Bass's visit on the Tuesday of 'Reading for Pleasure Week' took place in the Rowley Hall and very much brightened up our morning. He was very entertaining, and I loved it when he talked about his childhood, referring to himself as looking like a 'Baby Yoda'. As well as this, I enjoyed learning about his new book series 'Skeleton Keys'. It was a very funny performance as the author was naturally humorous. Many of us bought copies of his books, including his most well-known novel 'Stitch Head' and had them signed by Guy on the day. I enjoyed the performance very much."
On World Book Day, pupils were greeted by a vibrant display of literary characters as their peers and teachers donned costumes inspired by their favourite fantasy books. The effort and thought put into these outfits was truly remarkable. The school's corridors were transformed into a veritable storybook wonderland, with characters ranging from classics like Alice in Wonderland and The Wizard of Oz to modern favourites such as Harry Potter.
Throughout the day, classrooms transformed into imaginative spaces that paid homage to beloved books and authors. Teachers led engaging discussions and activities such as literary quizzes and book cover design workshops.
An additional highlight of the day was the interactive storytelling sessions between the younger children in the Pre-Prep and our senior pupils in Years 7 and 8. Our older pupils were able to inspire their younger peers to expand their reading horizons, whilst also reconnecting with many of the books they themselves had read during their former years.
Reading for Pleasure Week 2023 was an unforgettable celebration of literature and its power to inspire, educate, and entertain. The event always leaves a profound impact on the Prep School pupils, nurturing their love of books and encouraging them to continue exploring the endless possibilities of the written word.
Congratulations and thanks go to the school staff for all their efforts and specifically to Head of English, Lucy Manning, whose passion for reading and for instilling a love of literature across the whole school community never fails to create such memorable and enchanting experiences.