This week we celebrated International Women's Day so I am going to focus my attention on three women who have, in different ways, inspired me. When the 19th November comes around, I promise that I will join in the celebrations of International Men's Day in exactly the same way.  
Written by: Louise North, Principal
---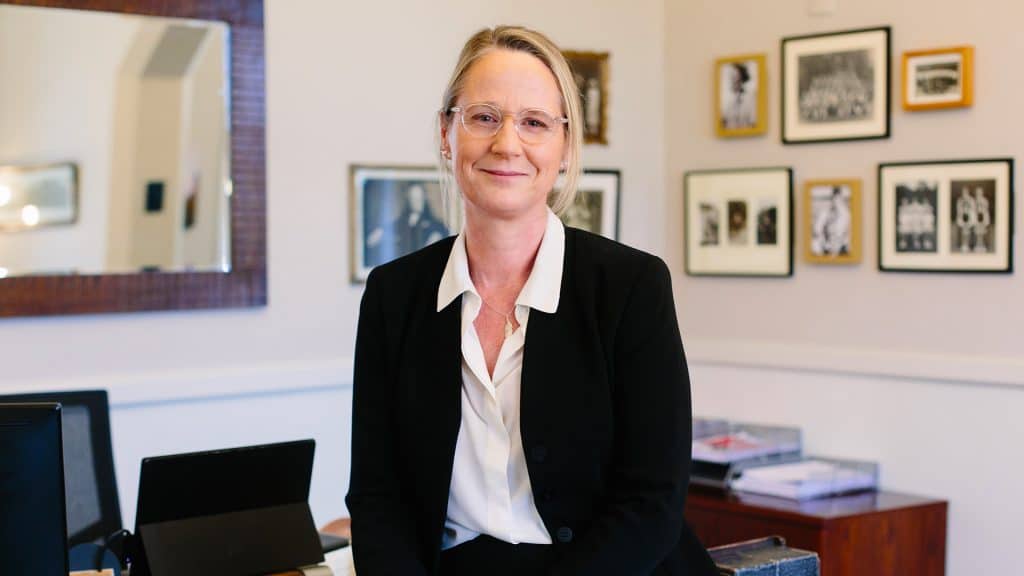 As an educationalist, I want to celebrate good people regardless of their gender, I want to highlight role models, inspiring individuals, high achievers not because of their gender, but because of what they do or say that makes them an inspiration. 
I actually believe that here at Framlingham, we have a strong culture of gender equality and mutual respect. I believe firmly that each person, regardless of gender, pupil or member of staff, has the right to exactly the same respect. If you ever feel that this isn't the case, I want you to tell someone. You should never, ever be discriminated against because of your gender.  
As a female Head of an HMC independent co-educational boarding and day school, I am quite a rare species. Most Heads of schools like ours are male. Why is that the case? Why is it that there are so many more men than women in leadership positions in the independent education sector? To answer that question would take me down a rabbit hole that I would probably struggle to leave. What I will say however is that the number of women going into headship of co-educational independent schools is increasing, albeit slowly. 
Contrary to popular belief, that a female CEO only reaches this position by sacrificing her female traits and by adopting the stereotypically "male" characteristics, I couldn't disagree more strongly. I am a compassionate, resilient, tough, empathic and kind person. I believe that these characteristics that make me suited to this role are in part characteristics that I have developed over the years as I have been influenced by different people, as well as characteristics that I have inherited from my family.  
So, today I am going to celebrate three people who have influenced me, who have done things that have inspired me, who make me want to be a better version of myself every day. These three people happen to be women. 
Mrs Guy was my history teacher. She taught me to believe in myself. She was brilliant because she made history come alive and never allowed any of us in her class to drift off into a distant dream about what was for lunch or whether Adam Ant was ever going to ask us out. Mrs Guy once told me at the age of 11, that I could be whatever I wanted to be – including Prime Minister- if I put my mind to it. And do you know what, I have never forgotten her words. I wonder if there is a teacher whom you will never forget once you have left. Who will it be and why? 
Squash Falconer is a keen skier, paraglider, motorbike rider and all round adventurer. She has climbed Everest, bum boarded down Cho Oyu, the 6th highest mountain in the world and completed a 3000 mile trip on an Elliptical bicycle -a stand up bike. In 2009 she hatched a plan to ride a motorbike down to the south of France, climb Mt Blanc and paraglide from the summit. Against the odds, she managed it. Squash has a mantra which is that you find your limits and then you start pushing them even harder. I met Squash many years' ago and have been inspired by her simple straight forward can-do approach to life. She would say that it's easy to be happy when things are going well, but not so easy when you are freezing cold and don't know where you are. That is when you have to dig deep and draw on your self-belief and determination. She has always said that nothing is beyond your reach – you just have to start. Those words have stayed with me and when I am faced with my own metaphorical mountains to climb, I remind myself that I just have to start. 
The third woman who has inspired me throughout my life is my older sister, Mimi. I have not always been the greatest or nicest sister. I still remember fighting with her and saying the nastiest things I could possibly imagine to hurt her feelings. But regardless of what I have thrown at her over the years, she has never held a grudge, she has always been there for me, and she has always seen the good in me. I have learned so much from her –  to be patient, to be kind, to see the glass as half full not empty and most importantly, to forgive. As an adult, that is not always as straight forward as it might be. 
There are of course a huge number of inspirational women across the globe. I could have talked about Mother Teresa, I could have talked about Michelle Obama, I could have talked about Malala. All of them inspirational women. However, I think the examples I have given you today serve as a reminder that often, we don't have to look too far, to find our inspiration. It is often right in front of us. 
Think about who it is who inspires you, who gives you courage and drives you on.