Principal, Louise North, used her weekly address to pupils and staff recently to talk about the symbolic meaning of holding another's hand, and how this simple act of kindness and support transcends so many different areas of life. Here's her address in full.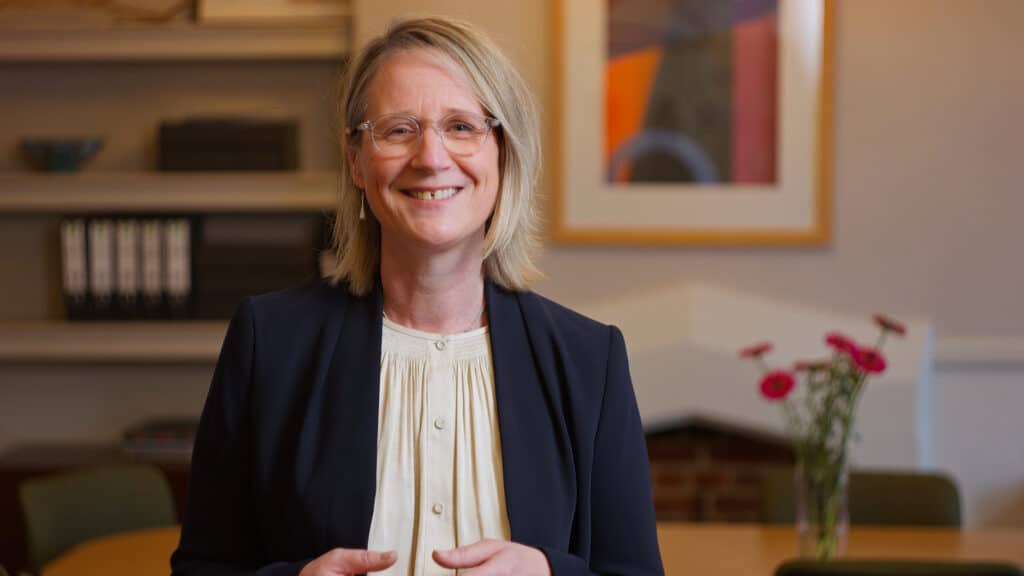 Written by: Louise North, Principal and Head of the Senior School
---
After completing almost 26 miles of the London Marathon in 2017, David Wyeth's legs literally collapsed under him, 200 metres from the finish line. Matthew Rees was also running in the marathon and was on course to run it in a good time. Instead of racing past David Wyeth who lay on the ground in a heap, Matthew Rees stopped, went over to him and held out his hand. Together with a race official, they lifted David up and with him pretty much sandwiched between them, the three of them staggered to the finish line. Personal bests forgotten; that moment of glory crossing the finish line forgotten. A selfless act of generosity and kindness prioritised at a stranger's time of desperate need.
There is something very powerful about holding someone's hand or having your hand held. Some of us are more tactile than others but can you think of the last time someone reached out and held your hand and how you felt?
From the moment we are born, we are held, firstly as a tight bundle in a parent's arms. As we learn to walk, our hands are held tightly as we potter alongside either an older sibling or a parent. As we become more aware and more independent, we find ourselves holding hands with the adults around us reluctantly, twisting and turning our hands to escape their vice like grip.
A parent holds your hand to keep you safe, to reassure, to give you comfort. And as with many things in the cycle of life, as you grow up, you find yourself doing the same for others whether holding the hand of your elderly grandpa as he walks down a slope or holding the hand of a friend who is sad. You start to hold hands again with your parents too, out of affection and a desire to feel close, to stay connected with them. We hold hands with friends, with partners, with loved ones. It's such a simple yet powerful gesture. There is even a National Hand Holding day on August 9.
Holding hands is a language all of its own, with many different meanings depending on the context. We hold hands when we are victorious, we hold hands when we are in love and when we are sad. It can be a symbolic way of expressing something that words cannot.
Holding hands is also a world-wide symbol of peace, understanding, solidarity and togetherness as was demonstrated on 23 August 1989, when two million people held hands to form a human chain over 600 kilometres long linking three capital cities – Tallinn in Estonia, Riga in Latvia and Vilnius in Lithuania. This peaceful political demonstration for freedom and independence became known as 'The Baltic Way' and within six months of the protest, Lithuania became the first of the Republics of the then Soviet Union to declare independence.
Coming back to this the reading from Isaiah, those words
"I will take hold of your hand"
bring huge comfort and reassurance. They serve as a reminder that we are loved and that even in the saddest times, we are not alone.
So, as you go about your day today, don't forget the power that lies in holding someone's hand and use it to comfort, reassure and support those in need.
Have a super day and make the most of every minute.