An excited collection of Year 3,4 & 5 pupils joined a 8000 strong Young Voices Choir at the O2 arena on Tuesday 24th May for an unforgettable musical experience of a lifetime.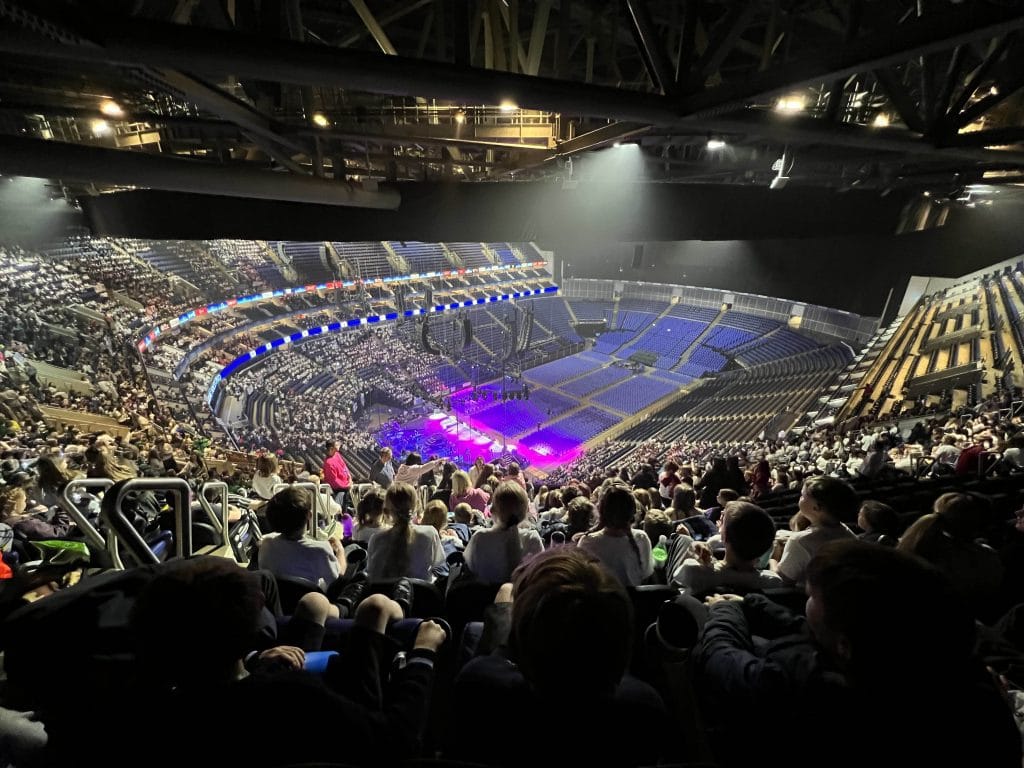 The choir members were part of a 150 strong school cohort, all performing to an audience of friends and family in celebration of the Young Voices 25th anniversary.
From start to finish the atmosphere was electric with pupils, parents and staff all revelling in the spirit of the event which brought goose bumps to everyone in attendance.
Young Voices, who have staged the largest children's choir concerts in the world, use music to develop skills like communication, collaboration, creativity, mindfulness, and innovation.  In total 3,000 schools – and more than 150,000 children will have been involved in the UK wide Young Voices 2022 arena tour, aimed to inspire a love of music and create memories for children that will last a lifetime.
Music for the events is specially selected to introduce children to a diverse range of styles, to enhance their understanding of music and what it means to sing together.
Joined by guest performer saxophonist YolanDa Brown and Connie Talbot, Britain's Got Talent runner up from 2007, the choir performances included a Beatles medley, Elton John's classic I'm Still Standing, Lion King Medley and a rendition of David Guetta's Titanium which most certainly raised the O2 roof with the pupils' enthusiasm and talent.
And it wasn't just the words to the songs the pupils had to learn, they also worked hard to master a number of dance moves that accompanied each song, enhancing the atmosphere and enjoyment factor during an experience that will inspire them for a long time to come.
Well done to all our Framlingham College pupils and staff who put in huge efforts to make it such a memorable event and a thanks to the parents who travelled to London to watch our group of talented singers.