Four sailors from the Prep School participated in the 2023 IAPS Sailing Regatta held at the National Sailing Academy in Weymouth and Portland. This was the venue for the 2012 Olympics and is the training base for the majority of our current Olympic sailors. Our sailors took part in two RS Zest dinghies up against 70 other sailors.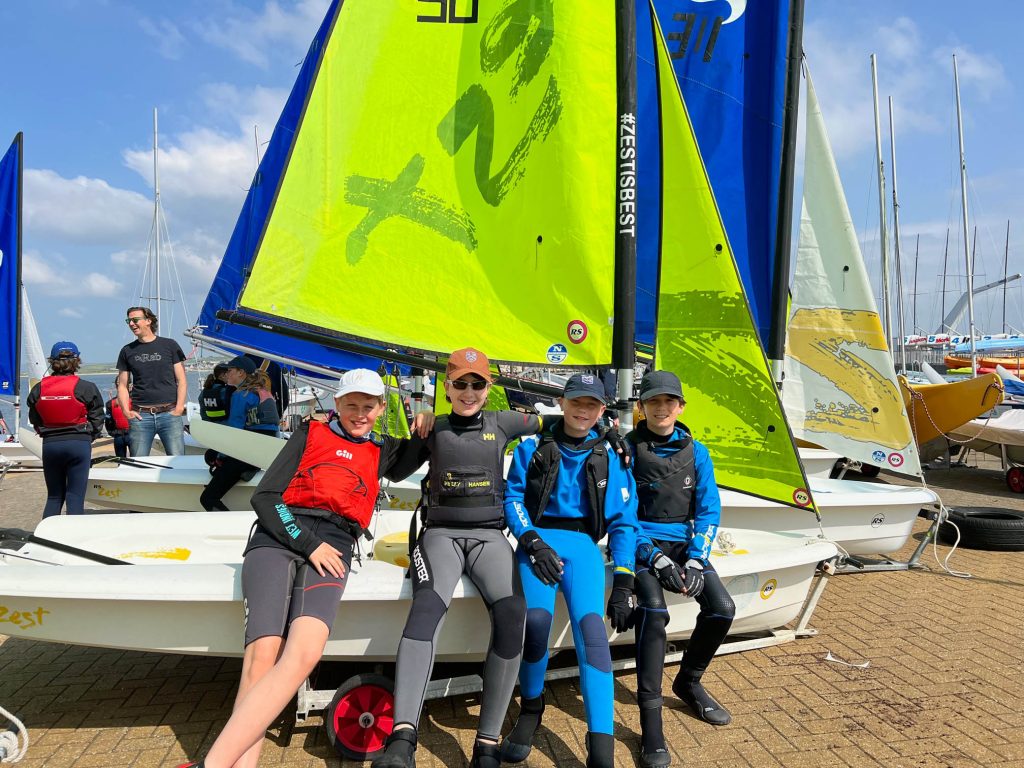 After four races and nearly four hours on the water, our sailors achieved an excellent 15th and 16th overall. This meant they were narrowly pipped to a podium place and gained 4th in the School Team standings, ahead of schools such as The Dragon, Eagle House, West Hill and Clifton College. A fantastic achievement, especially as all our sailors, Seb D, Jai S, Christian H and George R are young enough to compete again next year! This builds on our results from last year, where FCPS sailors gained a top ten placing and 3rd Girl crew overall. A really impressive effort from the four-strong cohort.
Sailing at the College goes from strength to strength with Senior School pupils also being able to benefit from the use of facilities at Aldeburgh Yacht Club in a Thursday afternoon activity session. We look forward to this sport growing at pace at the College and the skills, fun and enjoyment it can bring to all our pupils.