On Wednesday 9th March the Prep School Senior girls' choir travelled to Westminster, part of a selected contingent of schools invited to join the Commonwealth Schools' Choir, to participate in a special recording to honour Her Majesty Queen Elizabeth's Platinum Jubilee.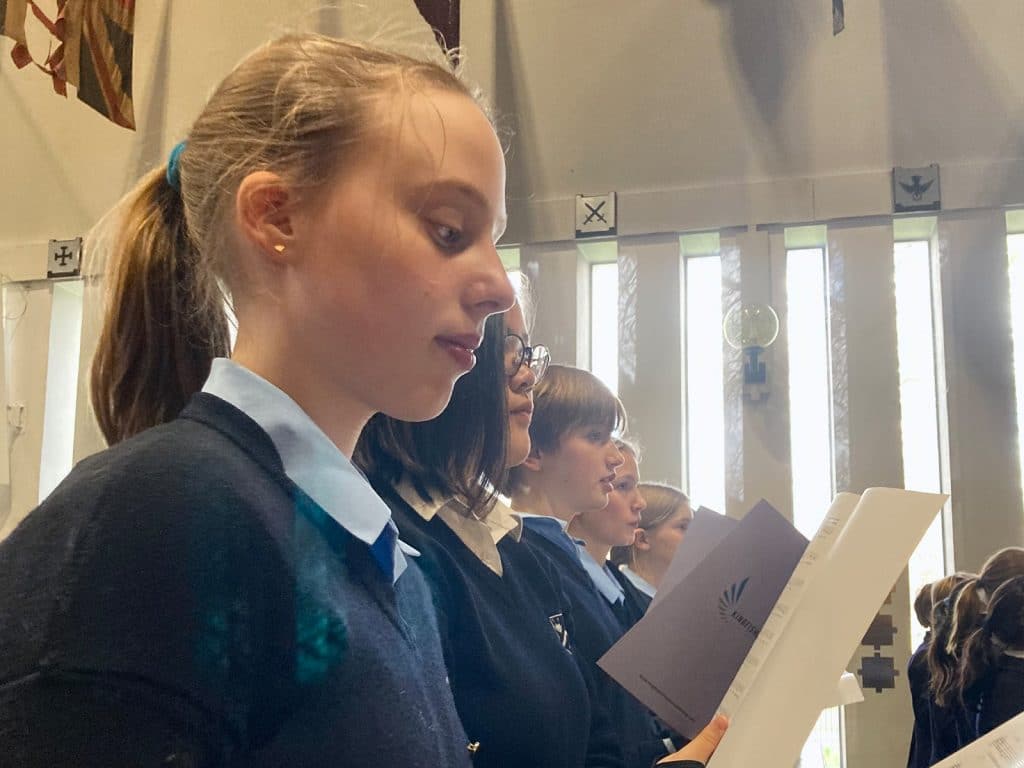 The once in a lifetime opportunity saw the choir record two songs with the Commonwealth Youth Orchestra and Choir (CYO) – which is personally honoured by The Queen, as Diamond Jubilee Patron 2012, and the State Ceremonial Musicians of the Household Division.
In 2022, Her Majesty Queen Elizabeth II will become the first British Monarch to celebrate a Platinum Jubilee, having acceded to the throne on 6th February 1952 when Her Majesty was 25 years old.
The recording was facilitated by world-class recording engineers from Abbey Road Studios and will be presented to Her Majesty The Queen on 28 April 2022, together with "A Book of Honour for Her Majesty's Platinum Jubilee", in which the names of all the children who have performed, and their respective schools, will be inscribed for posterity.