Two of our Year 11 pupils have enjoyed the opportunity to gain real life flying experience with the RAF as the organisation's glider training places returned after being forced to a halt by Covid-19. Two of our pupils, who registered their interest with Mr Cullum, were selected for the programme last month and taken to RAF Syerston near Newark, where they were launched into the air by a winch, which took them from 0 to 60mph in just 2 seconds, and then glided back down to land, hoping to catch a thermal and stay aloft for longer. Our pupils were marshalled throughout and instructed to take the glider controls to experience gliding for themselves. The entire activity is offered free of charge to our pupils and is expertly facilitated by professional RAF instructors.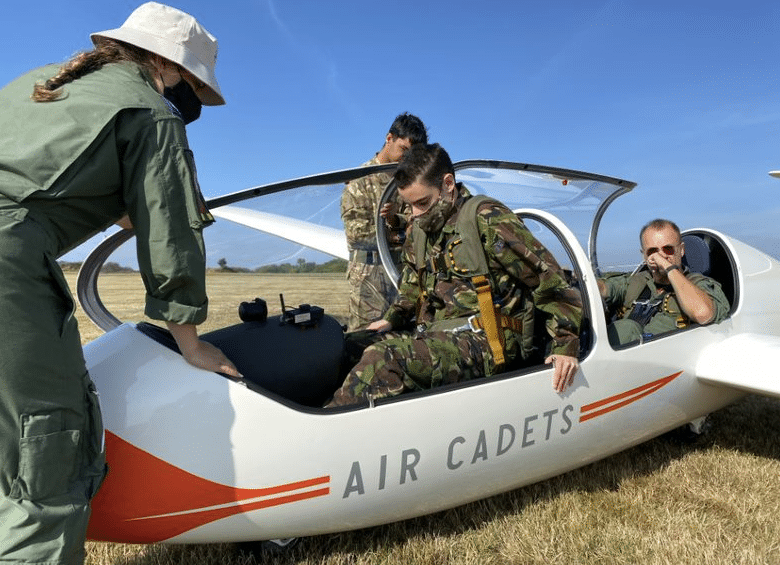 Section Commander of the RAF CCF at Framlingham, Simon Cullum, said: "We do it when the RAF offer it. The RAF put out dates for availability and schools have to bid for the places. There are three different stages of the training, which are blue wings, for basic courses, silver wings, where pupils spend two days with the RAF and fly solo. And finally gold wings, which is really quite advanced gliding. After they get this stage they have their licence and can then go and fly at a gliding school if they wish.
"On this occasion, Erik and Toby were our two pupils who went along to fly. They really loved it and couldn't stop smiling the whole day. We have a chance to bid for some more places, so, now gliding is back, we expect there will be further opportunities for our pupils to fly, glide and do other activities with the RAF. Hopefully we can give all of our pupils who want to fly, the opportunity to do so.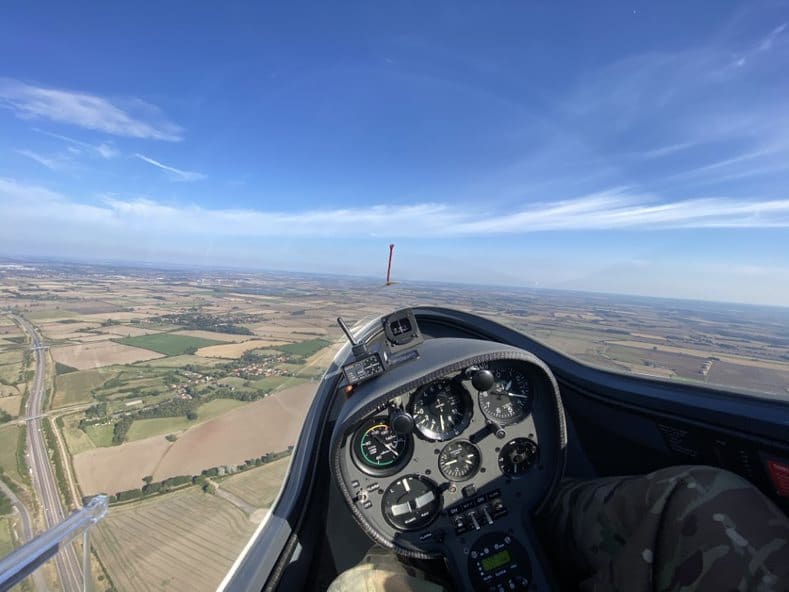 "We find that giving our pupils opportunities such as these really does spark imaginations. For example, one of our pupils in Year 13 went on this excursion three years ago, and now he flies on a weekly basis. He even teaches people to paraglide across the UK and Europe. This particular pupil wants to be a pilot in future. Personally, I think it's just a fantastic opportunity for our pupils to get."
We look forward to exploring more opportunities across the school to work with the RAF and give even more of our pupils similar opportunities to experience flying.