We have officially registered with Teen Tips, an online 'wellbeing hub' to enable our school community to have access to a wide range of mental health and wellbeing practices which can improve the environment for our pupils. In addition, our registration with the platform enables us to be able to offer the service to other schools in our area, ensuring that we are able to make this comprehensive system available to our wider community.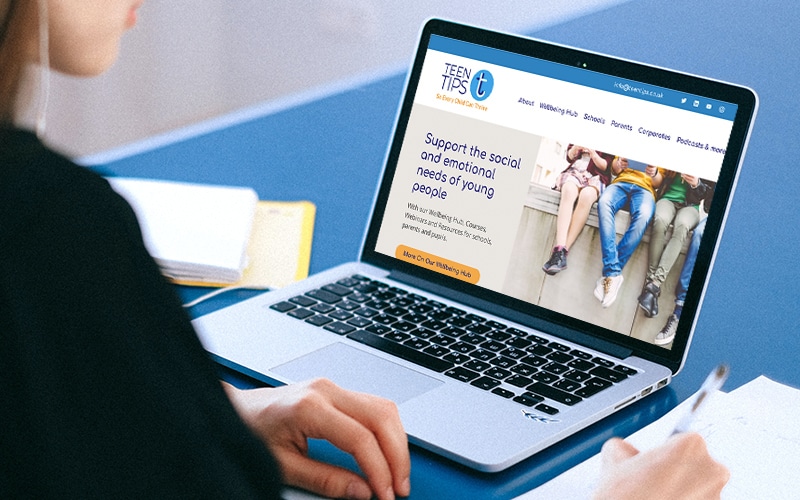 Teen Tips is described as: "An interactive online portal, designed to help you understand and meet your child's social and emotional needs." To make this possible, the platform covers a number of different topics within childhood development, including mental health awareness, promoting self-awareness and understanding motivation.
The platform has been created by Founder, Alicia Drummond, who is an accredited psychotherapist, parenting coach, speaker and author. Alicia works with more than 150 schools across the country to promote emotional health and wellbeing.
She said: "In my work with children, families and schools I see first-hand the challenges faced by young people today. I believe that when teachers, coaches, parents and carers work together to promote strong self-esteem and emotional resilience, children and young people can thrive socially, emotionally and in education."
One parent at a different school, who has done the 10 Step Parent Course on Teen Tips said: "All parents should do this course before launching themselves into their teenager's lives. It's invaluable and you leave with tactics to help create a happy, informed home life with skills to deal with the problems that inevitably come our way."
A Year 12 pupil from another school, who has been using the Teen Tips platform, said: "I have been looking through the support with stress section and it has really helped me! I have always struggled a lot with stress levels due to exam pressure and found a lot of really helpful information through Teen Tips. I think this will help everyone no matter what year group. There is so much on the website."
The Teen Tips platform is comprehensive in its approach to wellbeing and emotional intelligence and is based on CPD best practice. It enables everyone from within the school, all staff as well as pupils, to access insight and guidance to better promote emotional wellbeing for our pupils. Parents can sign up to Teen Tips hub and there is also a pupil-specific hub which pupils here at Framlingham College can access in order to gain insight which may relate to them and their individual situation.
In order to access this fantastic resource for free, please click on the Teen Tips link on the firefly portal. You will be asked to fill in a short registration form and then this will give you free access to the plethora of resources including the excellent parents' course.