As lockdown restrictions continue to ease, one of the latest measures to be allowed once again, following the May 17th announcement, is the return of school trips. As a result, teachers at Framlingham have wasted no time in arranging class trips away, with four lucky pupils in Year 4 getting the opportunity to take part in the filming of an ITV programme on the life of author, Arthur Ransome, on board his old sailing yacht, the Nancy Blackett.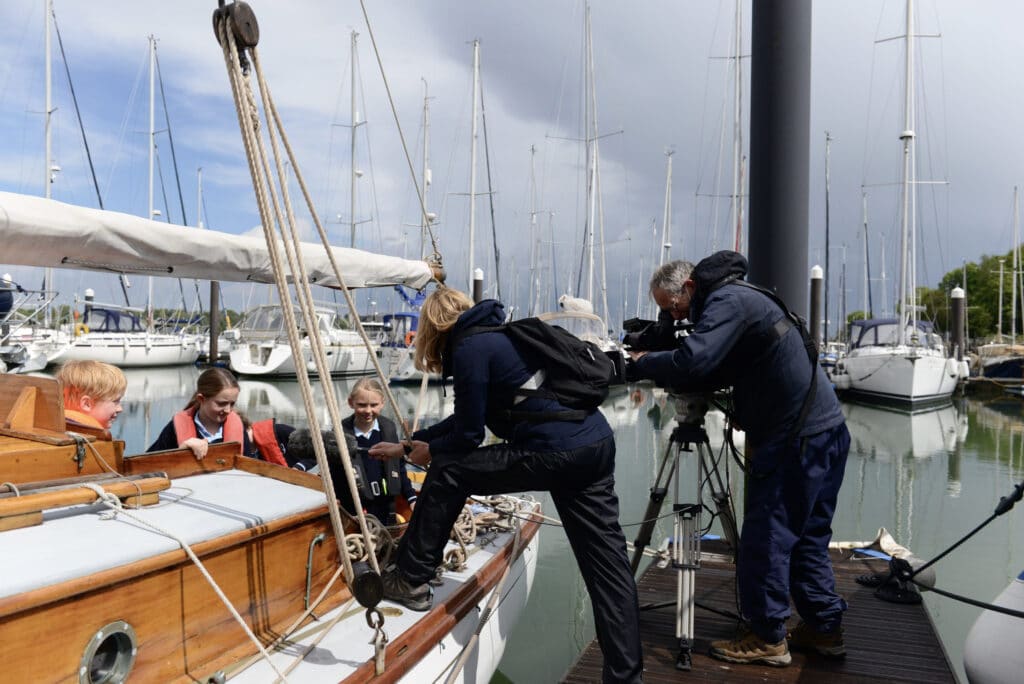 After a year in which school trips have been banned due to Covid-19 restrictions, teachers and pupils have been excited to get out into our beautiful natural surroundings. One of the first such school trips was coordinated by Prep School Teacher, Keely Ball, who was asked by the Nancy Blackett Trust, a charity group in charge of restoring and maintaining the Nancy Blackett sailing boat, if four pupils from Framlingham College would be willing to speak to the TV cameras for an ITV programme being filmed on the Orwell estuary.
The pupils were driven down to the Woolverstone Marina, on the river Orwell, where members of the Nancy Blackett Trust charity group were there to greet the accompanying staff members and pupils. They were then given life jackets and led down to the beautiful historic wooden yacht to meet the ITV presenter, Victoria Lampard, along with a small film crew. The pupils were then invited on board the boat and read a few passages from Arthur Ransome's children's book, 'We Didn't Mean to go to Sea', which is set in Harwich and inspired by the very boat the pupils were aboard.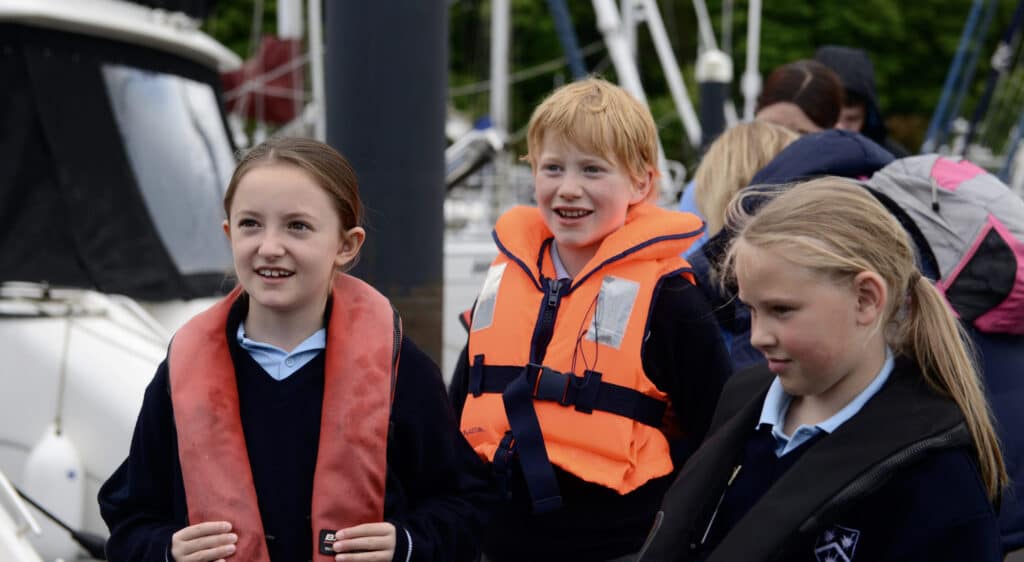 President of the Nancy Blackett Trust, Sue Coales, said: "It's such a beautiful old boat and has been so well restored. We love having the pupils down here and it's great for them to be able to come down and learn about the very area and sailing boat which Arthur Ransome himself was inspired by. When the ITV crew contacted us about filming something with Nancy, we contacted Framlingham College as we have a good relationship with the teachers as they come each year, when they are allowed of course. It's always wonderful to have pupils along from Framlingham. It's a great school."
Prep School Teacher, and trip coordinator, Mrs Ball, added: "It was really difficult for me to just take four pupils as they all wanted to come and I wish I could have brought the whole class. But it's brilliant to be able to have school trips again. It makes such a difference to the pupils' learning. I have used this book, 'We Didn't Mean to go to Sea' for 11 years as it's a great adventure story about children of about the Year 4 age going on a sailing adventure. We are so lucky to live in this beautiful area and it just brings the story to life for the pupils to be able to take them down here and show them where all the parts of the story are set."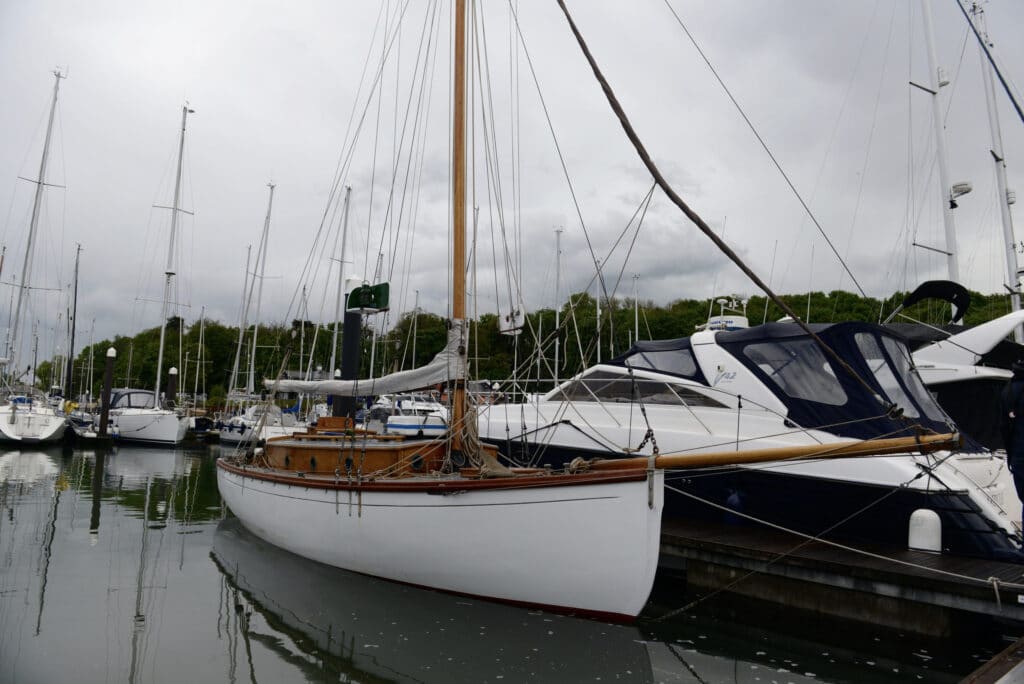 In addition to the Year 4 trip to the Nancy Blackett boat, a sustainable tourism Year 9 geography trip also took place this month, whereby pupils were taken to Great Yarmouth to profile the town and the impact tourism has had on various sites. The pupils visited four separate sites, including the Pleasure Beach and Hippodrome Theatre to analyse the impact of tourism, as well as ways in which the sites themselves have helped to benefit the community through boosting tourism in the area. Pupils were asked to keep track of pedestrians and vehicles passing the sites to track their footfall as well as complete a mood assessment about the way the locations made pupils feel specifically.
There are more trips planned throughout the remainder of the summer term now that the government guidelines permit their restart. We fundamentally believe that trips enable our pupils to make connections between what they are learning and their life around them igniting that love of learning and spirit of inquiry that is so central to our educational ethos.