Our Lower Prep pupils gave two confident performances of another one of their fantastic junior productions. Their musical interpretation of a much-loved Brothers Grimm classic, Hansel & Gretel, kept staff, parents and pupils entertained, hooked, and laughing throughout.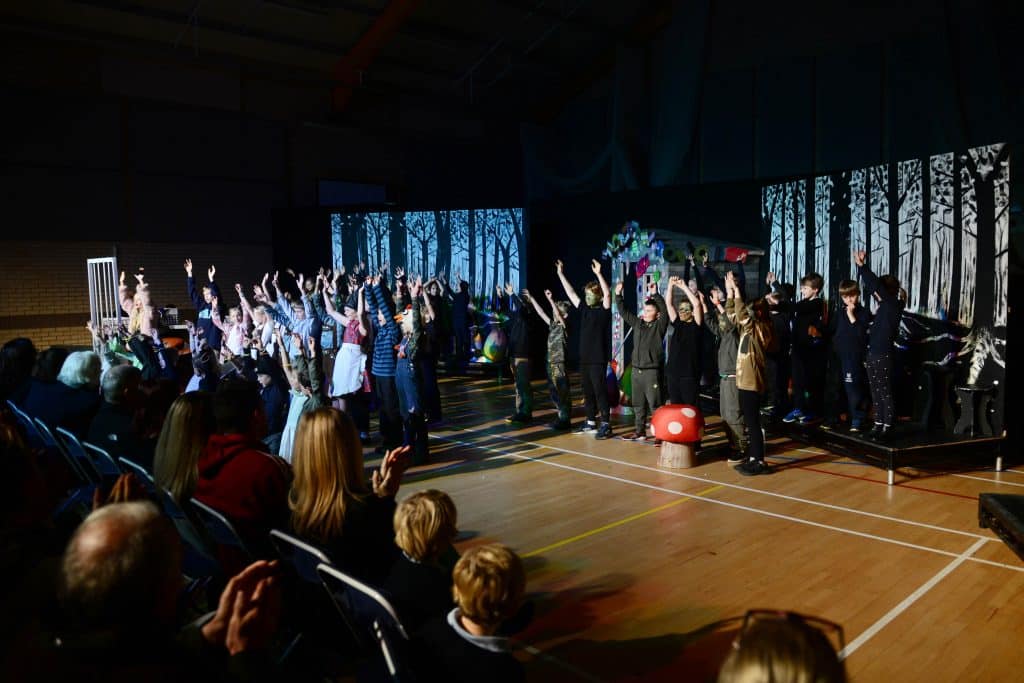 The story of a brother and sister abandoned in the woods was seamlessly carried along by four unwavering narrators, a brilliant cast, with the lead roles shared over the two performances, and a talented band where three out of the five members were pupils in Year 8.
Though the original dates back to the early 19th century, the cast, the crew, and the band brought the tale of Hansel and Gretel into the 21st century with little splashes of comical, modern-day references such as the Mission Impossible theme while the robbers were busy being duped into tying themselves up!
The amount of time, energy and dedication that was put into this production shone through in dividends when the cast, the three-strong pupil backstage crew, and the band found themselves on the receiving end of a rapturous applause.
Special mentions must go to those behind the scenes as well. The Hansel and Gretel junior production would not have been possible without our brilliant Prep School art and music departments, theatre technicians, sound and lighting crew, and the directing team.
Well done on yet another successful and wonderful Prep School production!