Prep School pupils from Years 7 and 8 did themselves proud with their delightful production of the ever-popular musical, Grease. The beloved 50s-set high school musical was perfectly performed by the group of energetic and talented youngsters at the College's Headmaster Porter Theatre. The excitement was palpable as the young performers put their own stamp on this classic production.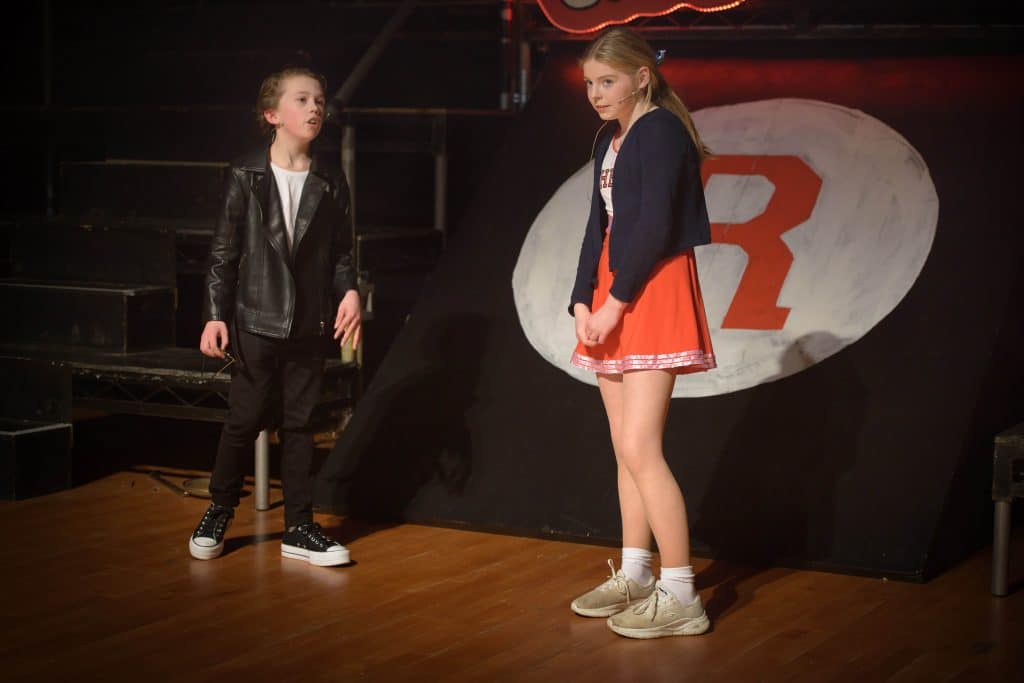 From the moment the show opened, the young cast captured the audience's hearts with their vivacious rendition of the well-known songs, including Summer Nights, Greased Lightnin' and We Go Together.
Director, Bruce Wilson and his creative team worked wonders in transforming the cast into the iconic characters of Rydell High. The costumes were a perfect blend of 1950's fashion and age-appropriate attire, complete with obligatory jackets for the T-Birds and Pink Ladies.
The set design was a nostalgic trip down memory lane, complete with bright colours, a traditional locker room, teenage bedroom, iconic dance hall and of course a wonderful appearance of Grease Lightening.
The performances of Mylo H-R as Danny and Lucy R-L as Sandy showcased their acting talents, infusing their characters with both charisma and vulnerability. The supporting cast, including the T-Birds and Pink Ladies, displayed exceptional flair and enthusiasm. The camaraderie between the performers was evident as they skillfully executed choreography with an air of confidence and joy.
The musical numbers were accompanied by a live band, composed of equally talented young musicians. Their skilful renditions of the iconic soundtrack only added to the energy and authenticity of the evening. The sound and lighting crew, also young and enthusiastic, managed the technical aspects seamlessly, adding to the production's polished and immersive atmosphere.
Definitely not to be missed, the children's production of Grease was a remarkable achievement and a joyful, entertaining evening that left the audience tapping their feet and humming the tunes long after the final curtain call. Bravo to the cast and crew for a job well done!