Pupils at the Prep School have been enjoying a week of activities and initiatives in celebration of World Book Day 2022.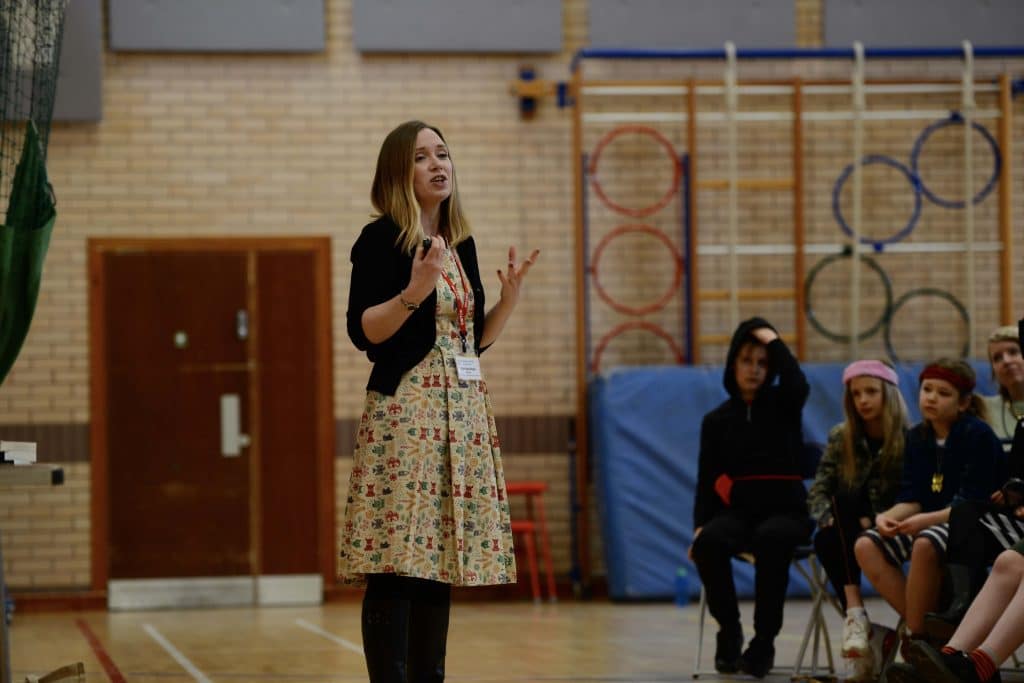 Our Prep School pupils and staff have been enjoying a full roster of activities and initiatives in celebration and recognition of World Book Day 2022, chief among which being able to dress up as pirates for the day. As well as being able to dress up in tricorne hats and bandanas, our Year 5 and 6 pupils were treated to a visit from best-selling children's author, Mrs Cat Weldon.
Mrs Weldon, author of the 'How to Be a Hero' fantasy trilogy, kicked off the World Book Day celebrations with an inspiring and engaging talk to both our Year 5 and 6 pupils where she spoke of her love of reading and writing as well as her particular interest in historical cultures. Her talk culminated with pupils being able to ask her a variety of great questions about her literary career and the inspirations behind her work.
Following the talk, Mrs Weldon stayed to run a creative writing session with our Year 5 pupils. The session was centred around the nine worlds of Norse mythology; Niflheim, Muspelheim, Asgard, Midgard, Jotunheim, Vanaheim, Alfheim, Svartalheim and Helheim, which are part of the branches and the roots of the sacred Yggdrasil ash tree. The pupils were tasked with picking one of the worlds to create a piece of descriptive writing about as if they had just arrived there.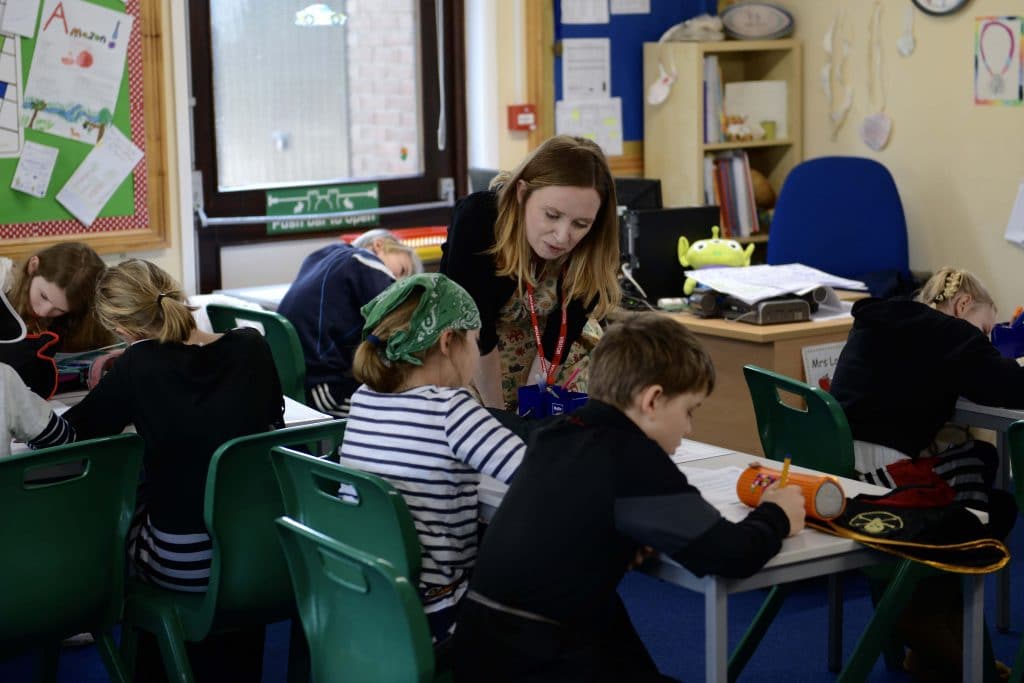 Now in its 25th year, World Book Day is all about fostering a love of reading for pleasure. It has been studied and evidenced that reading for pleasure is the single biggest indicator of a child's future success – a message seconded by Mrs Weldon – over their family circumstances and educational backgrounds.
It wasn't just World Book Day itself that activities surrounding the global celebration of reading took place, our Head of English at the Prep School, Mrs Manning has been busy organising and running various initiatives across the whole school throughout the week.
Mrs Manning began the week of World Book Day with a Reading Assembly to the whole school where they celebrated amazing stories. On Tuesday, pupils enjoyed showcasing their wizarding wisdom with a Harry Potter-themed quiz which allowed for collaboration and teamwork across all year groups. This was followed by a 'Design a Book Cover' competition hosted in the Prep School's library on Wednesday.
While our Year 5 and 6 pupils were busy enjoying their talk and workshop with Mrs Weldon, our Year 8 pupils sat down with our Pre-Prep pupils and shared some of their favourite picture books with them, ranging from The Tiger Who Came to Tea to The Pirate Next Door. Year 7 pupils also took part in a range of activities including 'Blind Date with a Book', a 'Book-Tasting Café' and our annual World Book Day quiz.
The culmination of the Prep School's World Book Day activities saw Mrs Manning's classroom filled with 26 literary-inspired cakes baked by our pupils for 'The Great Framlingham Prep School Bake Off'. The cakes demonstrated a high level of skill and creativity towards the competition with inspiration being drawn from our pupils' favourite best-selling novels and series such as Harry Potter, Wind in the Willows and Atlantis.
See below for a gallery of World Book Day 2022 activities at Framlingham College Prep School.