Framlingham College has further bolstered its outstanding music provision via a unique choral partnership with St Mary le Tower, the town and Civic Church for Ipswich.
The partnership will enable College pupils' access to St Mary le Tower's first-class choral training, and sees the College become a member of the Choir Schools' Association, the representative body for the 44 schools attached to cathedrals, churches and college chapels in Great Britain.
Talented singers from both Framlingham College Prep and Senior School will have the opportunity to participate in the choral programme, gaining access to weekly training and weekend services under the watchful eye of St Mary le Tower's Director of Music, Christopher Borrett. Pupils will also participate in a range of special events such as recordings, broadcasts and national tours.
Framlingham College Principal, Louise North, commented on the partnership saying: "We are thrilled to share news of our formal partnership with the Choir of St Mary le Tower church, Ipswich. We have enjoyed an informal link with the choir for a number of years and our pupils have benefitted from choral training through weekly services, national radio broadcasts, professional recordings and concert tours.
"This formal partnership allows Framlingham College to become a member of the Choir Schools' Association, recognising our commitment to the choral tradition and our support of the work of the choir.
"We will continue to build on this elite musical provision, and our involvement will facilitate outreach work throughout the county. As well as ensuring more places are available in the choir for Framlingham College pupils, we will be able to help young singers from other schools as well. It is an exciting initiative which underpins our commitment to delivering inspirational Arts education at Framlingham College."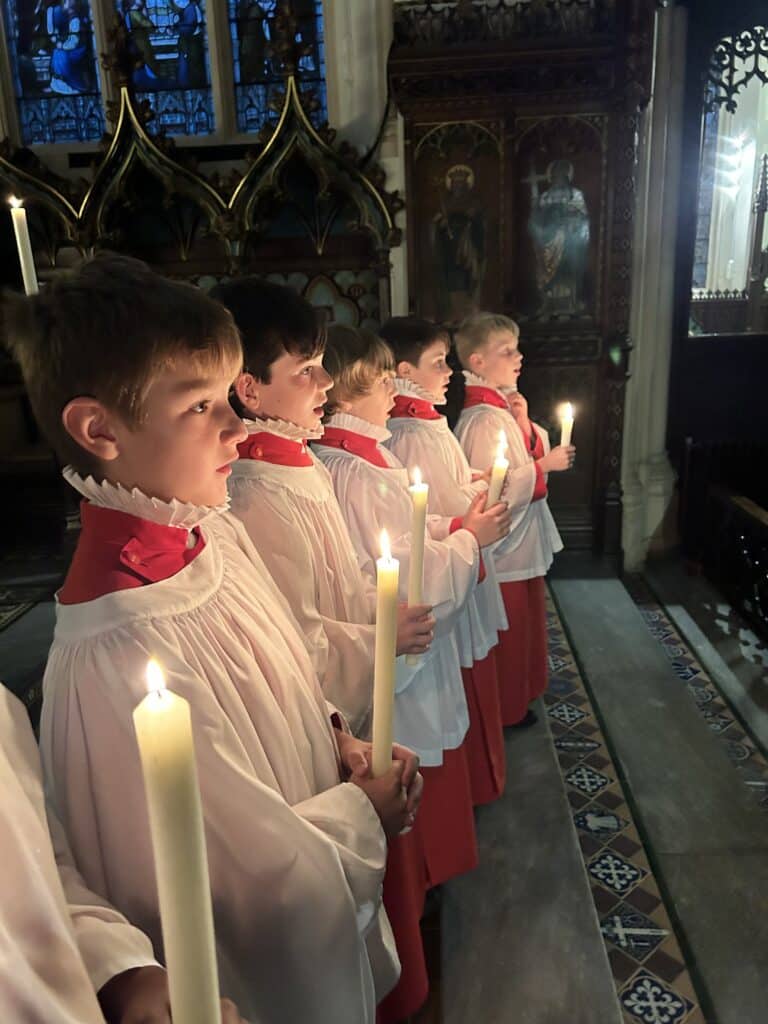 The Reverend Tom Mumford, Vicar of St Mary le Tower, spoke about the impact of the partnership, saying: "The Church has always been a patron of the arts and we want to continue that tradition through our community outreach commitments. We know music has a profound effect on a person's ability to learn and flourish and we see on a regular basis the positive impact it can have on a young person's life. Our culture would be so impoverished if music were not part of it.
"The choral tradition is one of England's greatest gifts to the world, and so it is vital that it is sustained, especially in rural areas like East Suffolk. We are grateful that through our strong relationship with Framlingham College, we will be able to nurture the talents of many more children, both at the College but also to a greater number of local schools and community groups, particularly where music provision is hard to come by."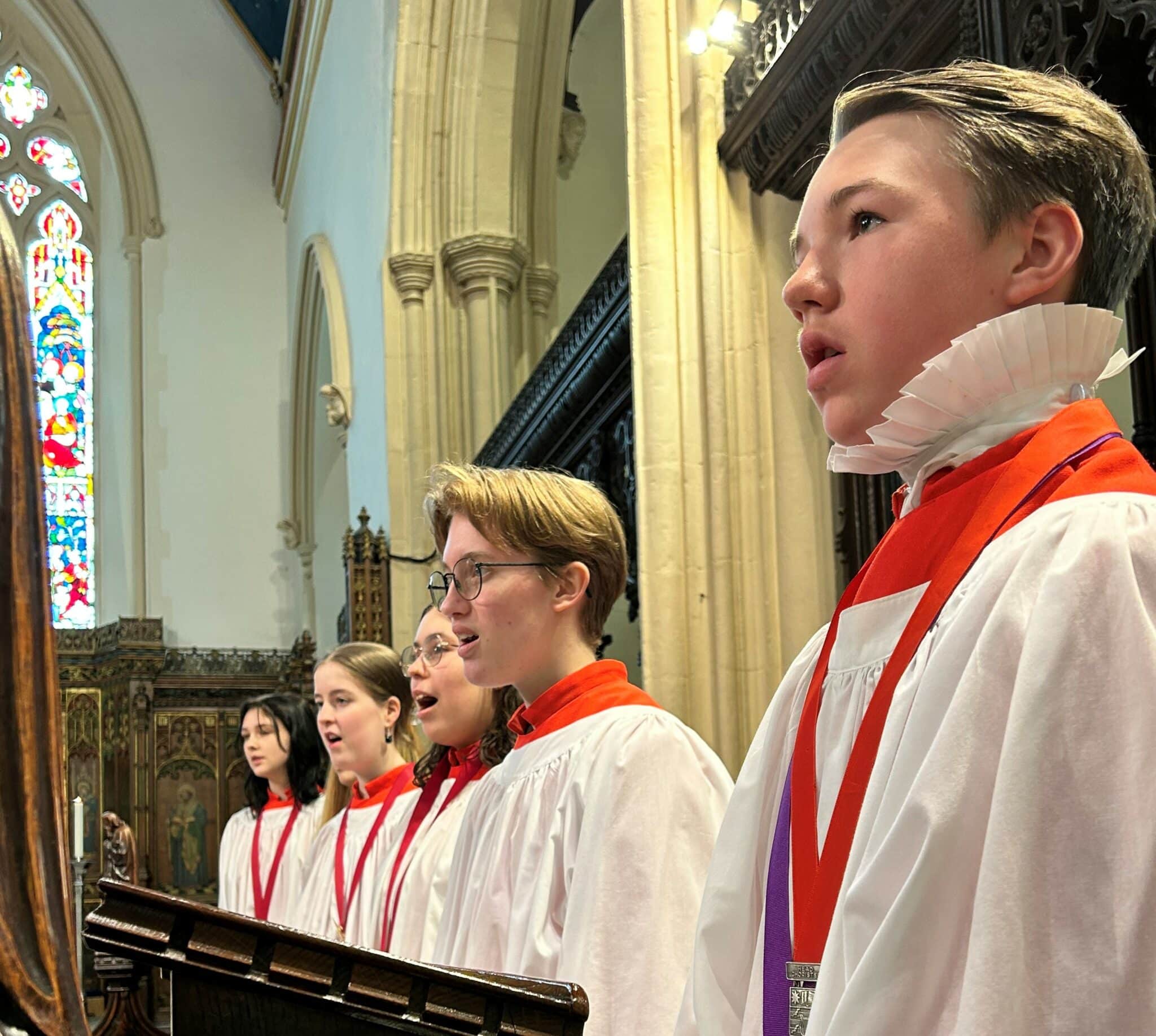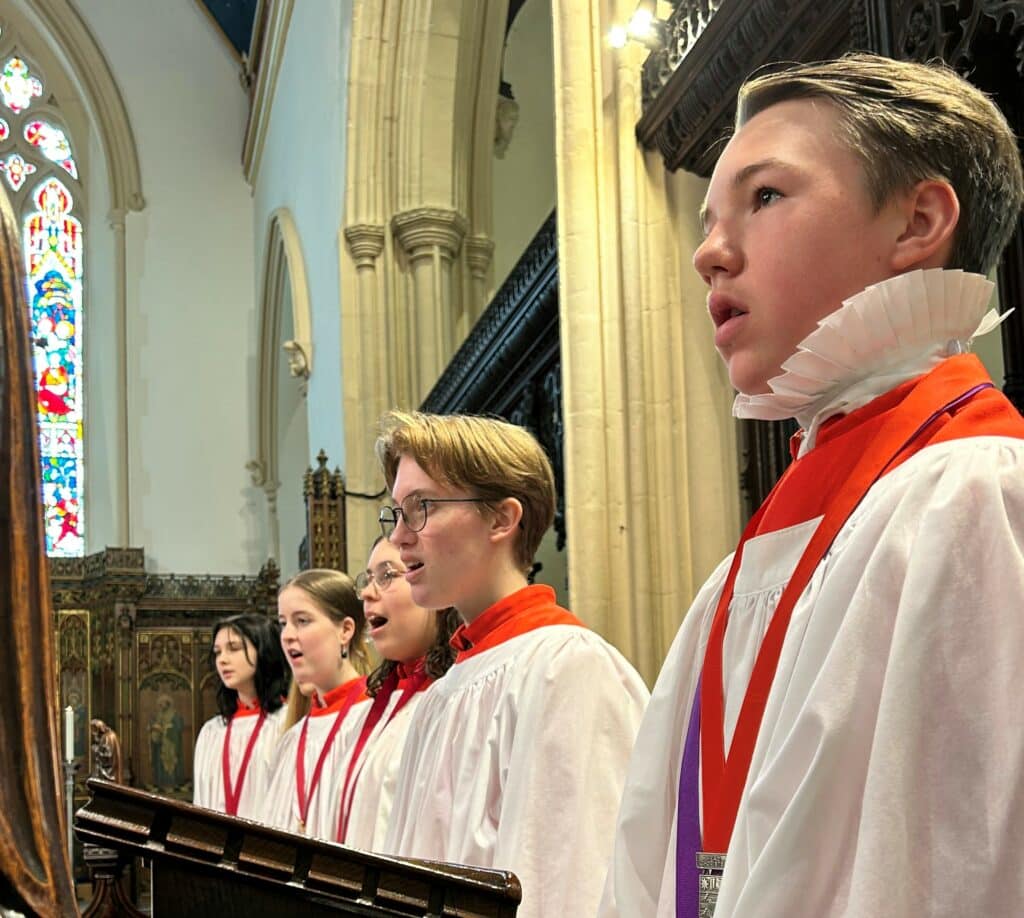 Framlingham College's Director of Music, Lucy Bloore, said: "We have been blessed to have worked with St Mary le Tower over the last few years. The pupils who have benefit from their elite choral training have also flourished.
"Being a chorister is more than just having the opportunity to be involved with music-making at the highest level. It teaches children so many wonderful skills such as how to approach hard work, how to work as a team member and how to prepare for performances in a way that no other group of young people (except possibly those in sport) are prepared. But the children have to work hard. Their involvement in the choir requires a real commitment and dedication above that required by many other pupils.
"Both Framlingham College and St Mary le Tower share a passion for supporting individuals and nurturing their talents.  We are delighted that we can work together to enable more children access to exceptional singing provision and the many benefits that being part of the choral community can bring.
"I personally can't wait to see the progress of the children who will now be able to join us and pursue their passion for singing, and watch how it will shape their futures."
Click here to explore more about St Mary le Tower, Ipswich.