The new academic year has kicked off with an entrepreneurial challenge for our Year 10 Business pupils, which encompasses nearly the entire year group such has been the popularity of the topic at GCSE. The Food Box Challenge is a national competition, from the Two Teachers organisation, which our business and economics department has adopted for Business studies pupils as part of their entrepreneurship module.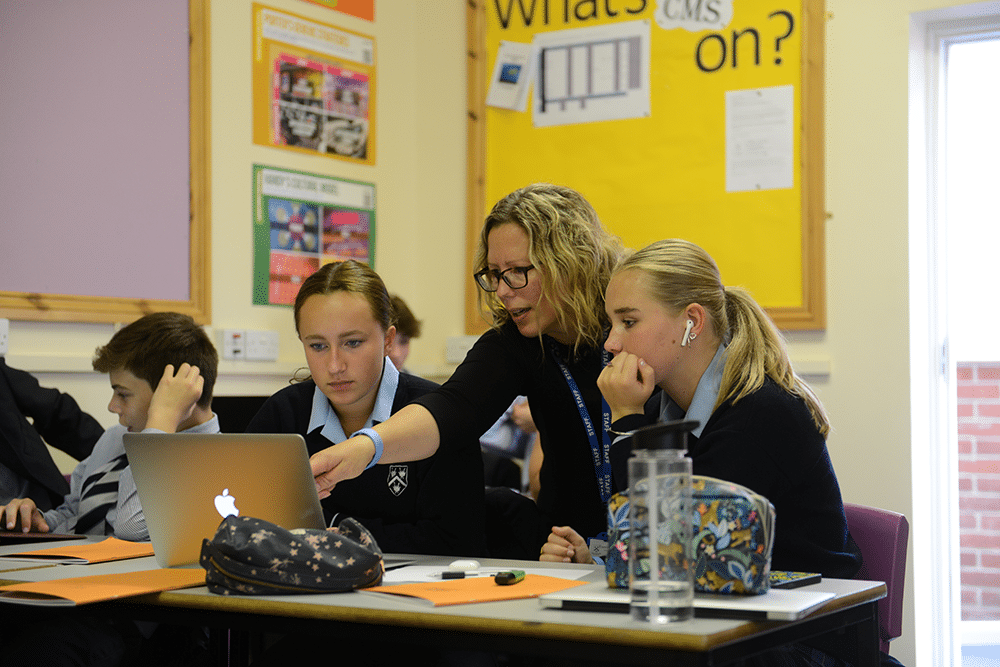 To complete the challenge, pupils have to propose an innovative idea for a food box business to rival existing food box companies like Hello Fresh and Gousto. Pupils are encouraged to be creative with their business concepts and consider the business model, marketing, operations, and target audiences. Pupils, working in groups or alone, must then put all their ideas into a draft business plan, create mock-ups of branding and product offerings and then submit their proposal to Two Teachers.
Head of Careers, Caroline Styles, said: "Entrepreneurship is the Year 10's first module in Business so it's a really good one to get pupils used to the idea of being creative with their business models, as well as considering their route to market and how they will promote their ideas. At this early stage, getting pupils used to the idea of creating a business plan to map out how they will turn an idea into a reality is extremely useful."
One group of Year 10s has created a food box which sources meals from around the world, called 'Four Corners' which represented the packaging of the company as well as the 'four corners of earth' ethos of the business plan. The pupils have created branding for the business and designed a theoretical set of meals which would be offered by the business. This food box service is one which delivers ready to eat meals. Another pupil has tapped into a nutritional trend by creating a vegan food box business which delivers the ingredients alone for exciting vegan meals which are nutritious and environmentally friendly.
While the pupils' business plans will be submitted, by the pupils themselves, as part of the national competition, the business department at the Senior school also ran an internal competition, whereby each business plan wase judged on its feasibility and creativity.
The winners of the Year 10 Food box Challenge were Darcey and Beatrix. Their food box was based on food for children, pack lunches, healthy dinners, and options if you are gluten-free, vegan, vegetarian and if you eat everything.