On Monday 26th September 2022 the whole of Framlingham College celebrated the European Day of Languages, aimed to promote awareness of the importance of language learning and protecting linguistic heritage.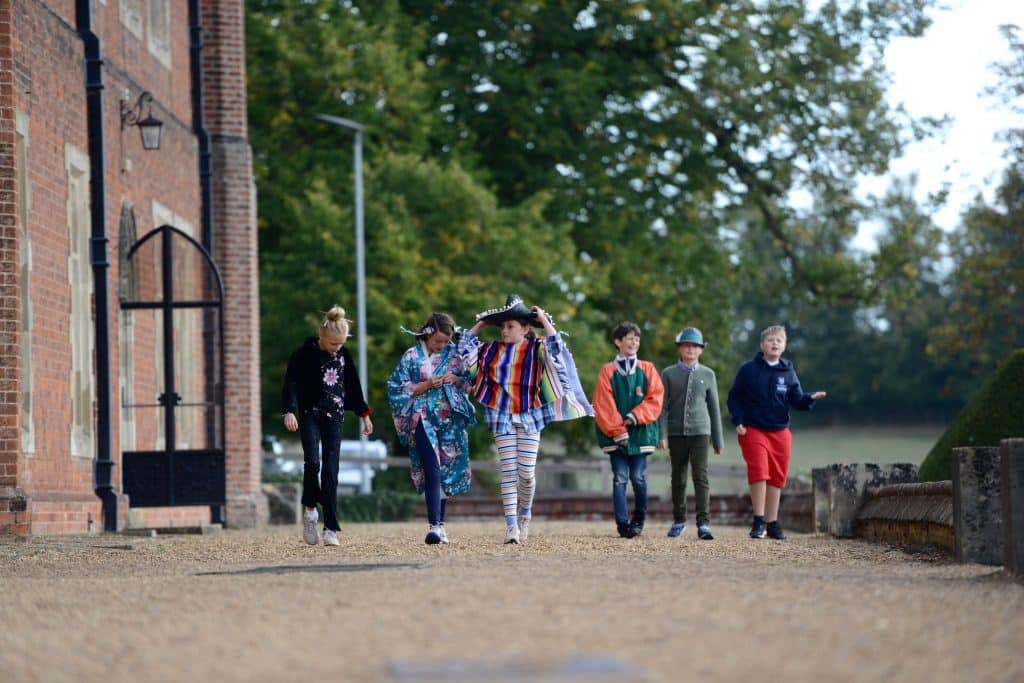 The Prep School focused their attention on an array of fun fundraising activities for La Vida, which supports grassroots projects in the field of education and health through Latin America. The day saw amazing displays of culturally diverse costumes, as well as a vibrant international assembly, with impressive Spanish song performances from Year 3 and 5, an interview by Tilda N and Catharine U-P with Spanish pupils Ines SDC and Vera SR and an inspiring vocal performance by French national Verity T.
The Senior School hosted an International Languages Fair, organised by international and Modern Foreign Languages Sixth Form pupils, which boasted a variety of activities including: The Great International Bake Off, won by talented Tallulah L for her delicious and beautifully presented Sachertorte, an International Day quiz which saw Year 9 Victoria Miss Carver's Tutor group taking the title with an impressive score of 36/45, and a treasure hunt around the Senior School campus.
Sixth Form pupils also enjoyed a webinar with guest speaker Mr Stefano Combi. Mr Combi, a bilingual investment banker with 25 years' experience in global financial services, spoke to pupils on the importance of languages not only in his work life but also within his family. The presentation was followed by a Q&A in which the guest speaker shared his insight on how languages can influence job interview success in what is a very competitive global market.
Two of the Colleges' current South African exchange pupils, Kiera H and Kate F gave their reflections on the webinar saying: "Language is very closely linked to culture so learning new languages connects you to new cultures. When you learn a new language, you don't just learn new words and phrases. A new language connects you with the culture's rituals, history, values, and more. As Nelson Mandela once said 'If you talk to a man in a language he understands, that goes to his head. If you talk to him in his own language, that goes to his heart'. By learning new languages, you are able to connect with all different types of people. Living in South Africa with 11 official languages, we have seen that being able to speak different languages allows you to embrace the diversity of the country."
This year Framlingham College has welcomed pupils from 17 different nationalities to the College, from Bermuda to Montenegro, from Romania to Nigeria, from Spain to South Africa. In a Chapel address at the beginning of the term, Principal Mrs North commented on how this cultural diversity enriches the College and provides opportunities for pupils to really focus on being a global citizen. She said: "This is a truly wonderful chance to better understand and appreciate other nationalities, their language and their history. I encourage you all to make the most of this opportunity, to get to know new people, to understand their culture and the history of their country and to forge friendships that will last a lifetime."