On Monday 5th December, Senior School Poetry by Heart finalists battled it out for this year's title.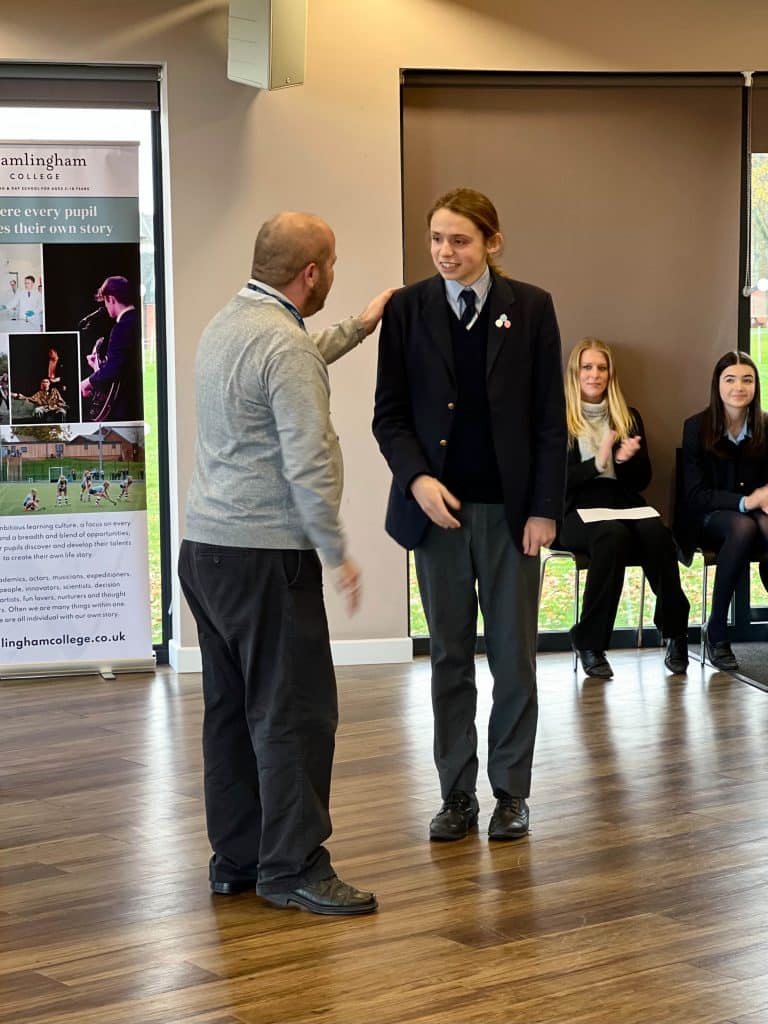 Each of the 2022 finalists, Lucia S-L, Edgar R, Oli G, Ottie D and Oscar W earned their place in the final after competing in multiple preliminary rounds, against a wider group of pupils in Year 10 and 11 plus Year 12 and 13 English students.
They all had to recited two poems, one published before 1914 and the other published after 1914, with judging primarily based on pupils display of voice, understanding and performance.
After a nail-biting finish, with only a one-point difference between the winner and runner-up, this year's champion was Year 11 Edgar R, last year coming second to talented BimBim, who later in the year was named the 2021/22 Poetry by Heart National Champion.
BimBim was part of the College judging panel for 2022 and it was delightful to see her congratulate Edgar on his achievement.
Programme director, Leo Goldsmith, said: "Framlingham College has been involved in the Poetry by Heart competition since its inception.  We're proud to have had five pupils achieve recognition at County, Regional and National level. It's been a real privilege to have BimBim, last year's school winner who went on to be crowned National Champion, involved so heavily in this year's school event as she has been a real inspiration to so many of her peers."
We wish Edgar luck for where his school win may take him in the national competition.