Year 11 pupil, Edgar R has made his way through to the Poetry By Heart National Finals, which will see him perform for the national title on the stage of the Shakespeare Globe on 26 June.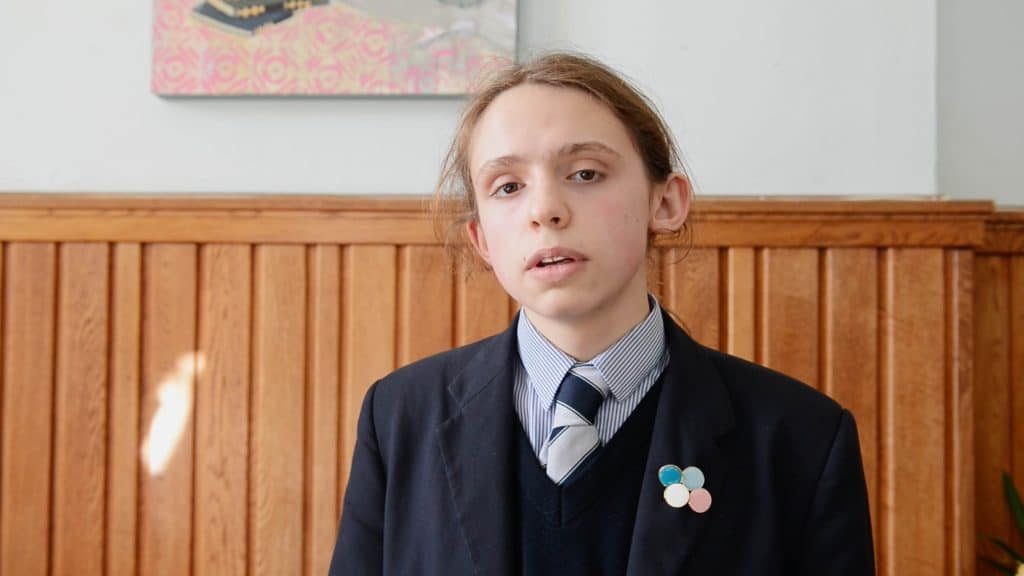 The competition, now in its tenth year, is the biggest ever Poetry by Heart event, with over 2000 entries. Over 37,000 children from schools across the country took part, which makes Edgar's place in the final an outstanding achievement.
Edgar will compete in the Key Stage 4 Classic competition. Classic is a prestigious championship which recognises and celebrates outstanding achievement in speaking poems. It is a two-poem competition where pupils learn two poems from the Poetry By Heart online collection (one published in or after 1914 and one from before 1914) and perform them solo in a simple style – the poets' words, the pupils' natural speaking voice and their unique interpretation of the poems.
The judges have already evaluated a video submitted by Edgar, focusing on voice, understanding, performance and accuracy, which has led to his selection as the best regional performer for Key Stage 4.
He follows in the footsteps of fellow College pupil Bim Bim, who last year claimed National victory in the same Classic category.
We wish you the very best of luck, Edgar!