Proud eco warriors from the Prep School have been recognised for their environmental passion and drive, having been awarded the Eco-Schools Green Flag Award with distinction.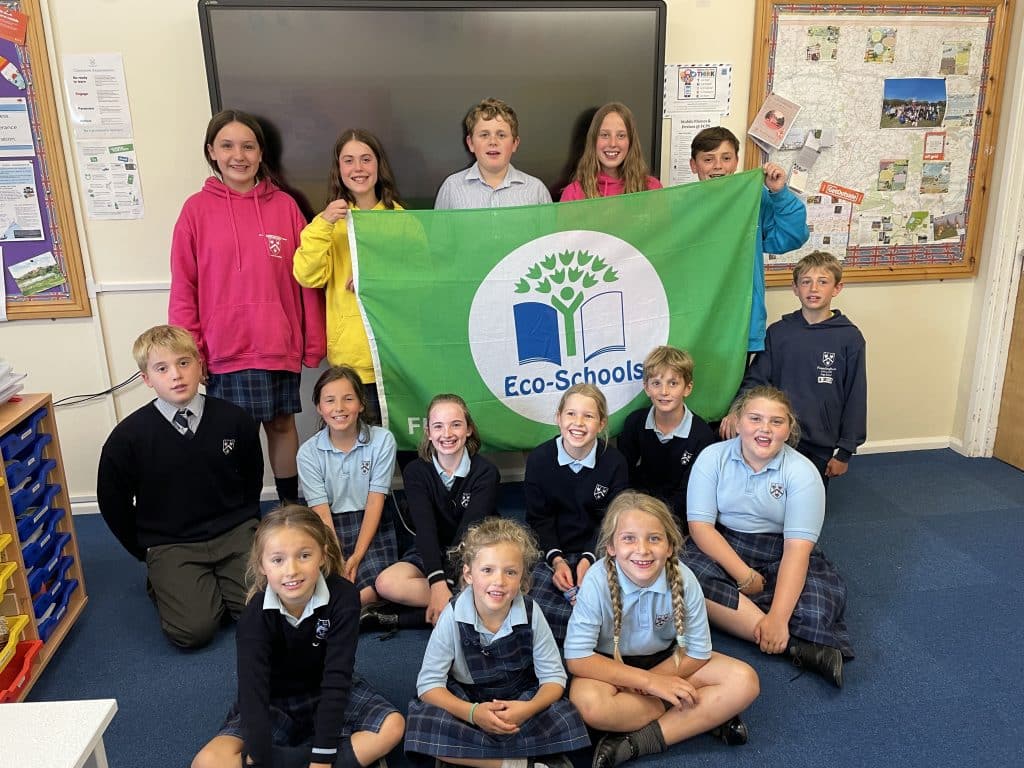 The initiative, which has been recognising and rewarding young people's environmental actions for over 25 years, has provided the opportunity for pupils to become innovative environmentalists, whilst also demonstrating the school's commitment to protecting the planet.
Supporting the young, impressive sustainability advocates was Aideen Seymour, Head of Humanities at the Prep School.  Commending the Eco-Committee on their achievements she said: "The ability for our pupils to achieve such an accolade in a very short space of time is a real indication of the concerted and commendable effort that each and every committee member made.
"Under the brilliant leader ship of Toby and Rosa the committee showed an unwavering focus on achieving their eco goals, as well as their ability to positively influence the mindset and behaviour of their peers and staff to help make this very much a whole school effort.
Direct feedback from the Green Flag assessment body was overwhelmingly complimentary, commending the committee members on "monumental" impacts including food waste action resulting in about 1900 kg of food waste less per year, 2000 batteries recycled, 400 trees planted, increased wellbeing and less litter.
Committee members were praised not only for the democratic process used to form such a large Eco-Committee, but equally for their comprehensive Environmental Review complete with an impressive action plan and accompanying meeting notes to helped stay focused on the end objective.
Of standout note were FCPS' innovative Healthy Living actions, the first time in which the Green Flag team had seen sleep-related actions on the Action Plan, which came with an impressive accompanying survey deemed "some of the finest monitoring we have seen in a long time".
A reduction in waste has also been pioneered by the committee, which has led to a reduction in food waste by half – quite an achievement! After a concerted effort to increase on site production of their own vegetables and herbs, the Gardening Club has also been able to provide the kitchen with their wares to ensure home grown produce are part of the weekly menu.
Plans for a Framlingham College Prep School Wellbeing Hub were also commended, work on which is to begin next year, aimed to be the venue for weekly wellbeing sessions for all pupils and staff.
A huge well done and thank you to our stand out eco ambassadors for their hard work and dedication and to all our pupils and staff for their collective achievements to protect our planet for future generations. Keep doing what you are doing, because you are making a real difference!