Prep School Eco Warriors, from Reception to Year 8, have united in a joint sustainability mission to enhance the school's environmental credentials and gain Green Flag accreditation.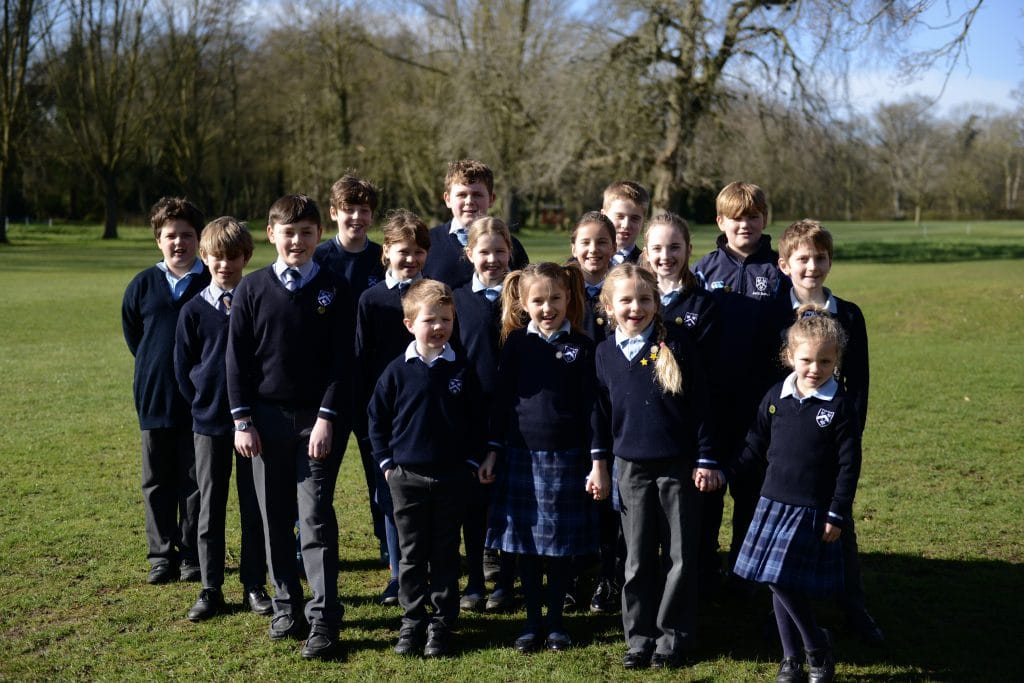 The Green Flag initiative is an international accreditation that has recognised and rewarded young people's environmental actions for over 25 years.  Through pursuing Green Flag status pupils are inspired to become innovative environmentalists, whilst also demonstrating the school's commitment to protect our planet.
The recently formed FCPS Eco Committee began their quest with a full Prep School assembly, aimed to inform and educate their peers about the work the committee will be doing, and drive home how important adopting a sustainability mindset is for every individual.
At their inaugural meeting the committee begun the school environmental review process, analysing where room for sustainability improvement could be made across areas such as water use, waste disposal, litter, healthy living, energy use and global citizenship.
As a result, a number of key projects have been identified:
Recycling: a full investigation into how FCPS recycles as a school and improvements that could be made is underway. Interviews with senior managers and a review of recycling in classrooms will take place.  There are also hopes to consider recycling in the outdoor setting, with ambitions to encourage composting around the school.
Litter reduction: more emphasis will be placed on reducing litter around the school, with individuals recognising they have responsibility for picking up litter that 'isn't theirs'.  As a result, Year 3 pupils recently took part in the #GBSchoolClean litter pick, with a pledge to pick up as many bags of litter from around school grounds as possible to contribute to the Great Big School Clean's targeted of removing 10.3 million bags of litter from our natural environment.
Energy Consumption: Eco Committee members are now energy monitors for their classrooms. Accountable for helping to reduce the energy consumption for the school as a whole, they are tasked with ensuring lights are off at break times and when nobody is in the classroom.
Food waste: following in the footsteps of their environmental activists at the Senior School, Prep School Eco worriers are also turning their attention to reducing the school's food waste. A 20kg lunch waste challenge has been set with the aim of significantly reducing this amount over time.
Commenting on the work of the newly formed FCPS Eco Committee, Head of Humanities at Framlingham College Prep School, Aideen Seymour said: "We have been really impressed with the motivation and commitment our Eco Warriors have shown to fulfil our sustainability aims.  Applying for an Eco-Schools Green Flag not only acknowledges rewards and celebrates the ecological achievements of our pupils, but also gives them the confidence and motivation to continue to actively engage with environmental issues now and throughout their lifetimes."
To retain momentum and encourage engagement from further pupils across the Prep School, a new Eco Warriors club will take place on a Monday evening as an activity in the Summer Term with the aim of improving the school grounds.