The College's Community Craft Club have put their creative skills to great use by producing six hand-made crisp packet survival blankets, ready to roll out to those in need.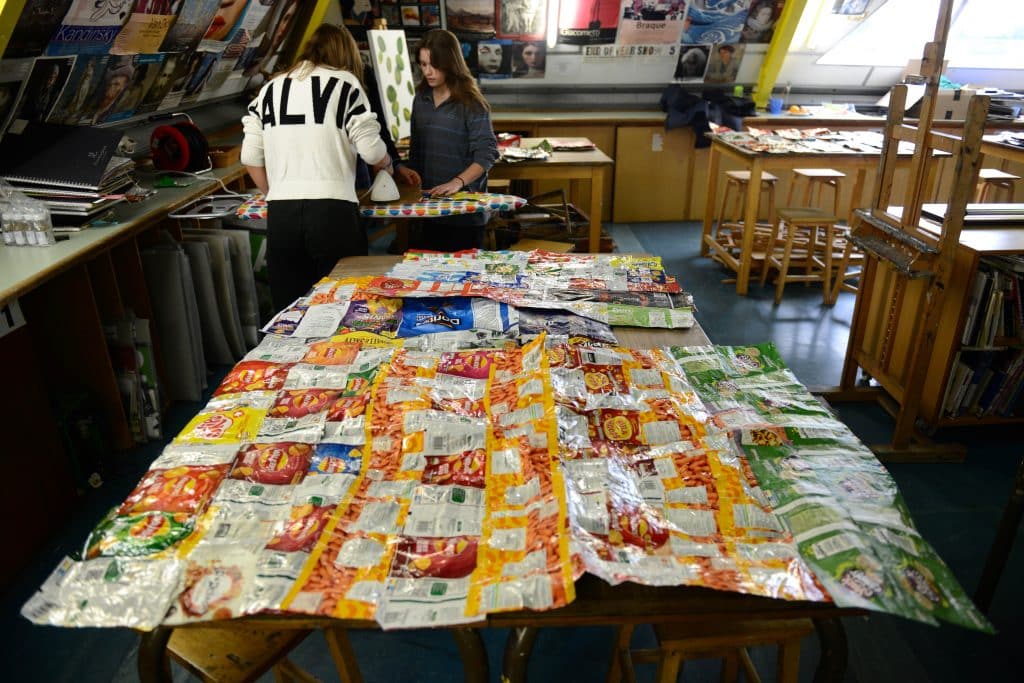 The initiative, inspired by The Crisp Packet Project, has seen College pupils spend hours on their activity 'production-line' cutting, washing, drying, ironing, and bonding hundreds of crisp packets, donated by the school community, to make the live-saving blankets.
The Crisp Packet Project was founded by Pen Huston in November 2019 after she noticed that the local homeless charity she volunteered for was always running out of sleeping bags. Noting that something as simple as a crisp packet could help save lives, help save the environment and bring communities together, Pen's crisp packet designs were born and have become extremely popular with community groups around the country.
Between 44 and 75 crisp packets are required to make one of the College produced survival blankets, all of which needed to be prepared and then carefully assembled to create the finished item – currently on display in the Senior School Chapel.
Art teacher Sarah Jones, who leads the Community Craft activity said: "The aim of the Craft Club is to make, create, and assist our community. We decided to get involved with the Crisp Packet Project to help those in need keep warm this winter. Our community crafters have done a wonderful job from promoting donations to reaching the final stages of bonding the blankets together. They should be really proud of themselves and I am pleased that the rest of their peers have been able to see the end result on display before they are given to people who need them."