On 22 March, the Prep School hosted the second vibrant and joyous Colour Run for all pupils, aged 5 to 13. This exuberant House event brought together pupils, parents, and staff in a whirlwind of colour and excitement.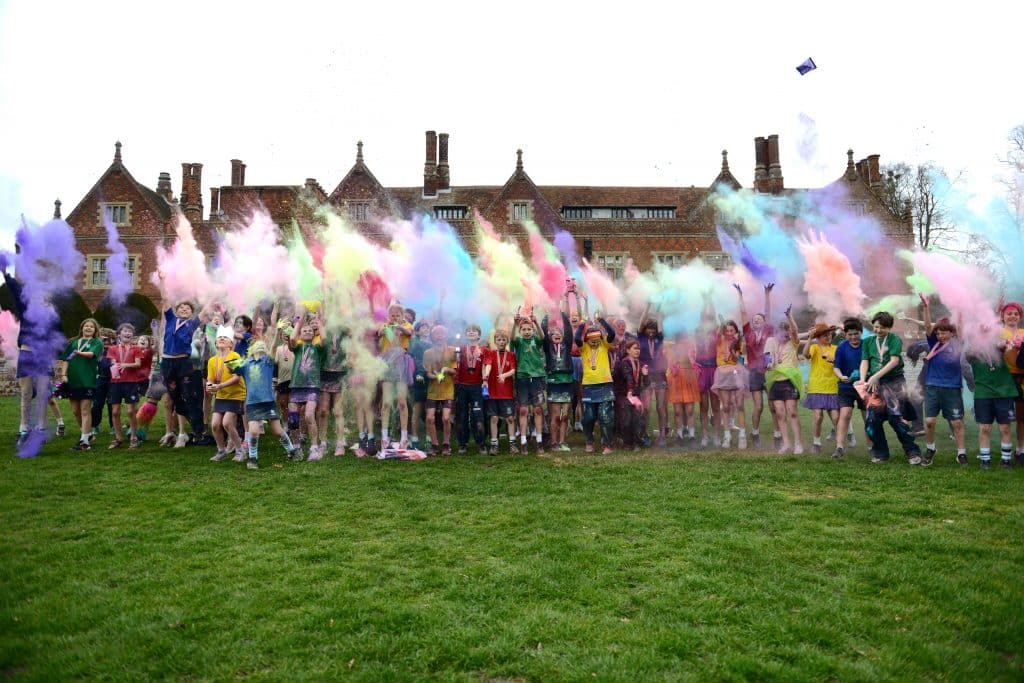 The run, which took place across the school's beautiful grounds, saw enthusiastic participants traversing a designated course while being showered with eco-friendly, non-toxic coloured powder by parenting volunteers from our FOF (Friends of Framlingham College) community.
The powder, made from corn starch and natural food dyes, created a dazzling spectacle as the children raced through the course, transforming the event into a moving rainbow of laughter and energy.
The Colour Run proved to be more than just an entertaining event; it also served as a valuable opportunity to raise funds for a charity now very close to the school's heart, Blood Cancer UK. Participants were encouraged to seek sponsorships from friends and family, and at the time of writing, the sponsorship count was in at over £4300. A truly phenomenal total which shows the generosity and community spirit of our pupils, parents and staff.
Well done to all those that ran and to the individual winners, and a huge thank you to staff and parents who helped to make it such a successful and wonderful event.
House Colour Run 2023 winners list:
Reception – Griff B and Florence W
Year 1 – Rafa S-J
Year 2 – Kit F and Savannah H-W
Year 3 – Jack B and Billie K
Year 4 – Will C and Tabby E
Year 5 – Stanley A and Tati G
Year 6 – Florence M and Ralph R
Year 7 – Harry B and Catherine U-P
Year 8 – Felix N and Lexi G
More photos from the Colour Run can be found on our Prep School Flickr account here.