In April, College pupils from across the Prep and Senior School made bold statements to their peers about individual responsibility for environmental awareness, launching an inspiring and transformative event called Climate Crisis Week.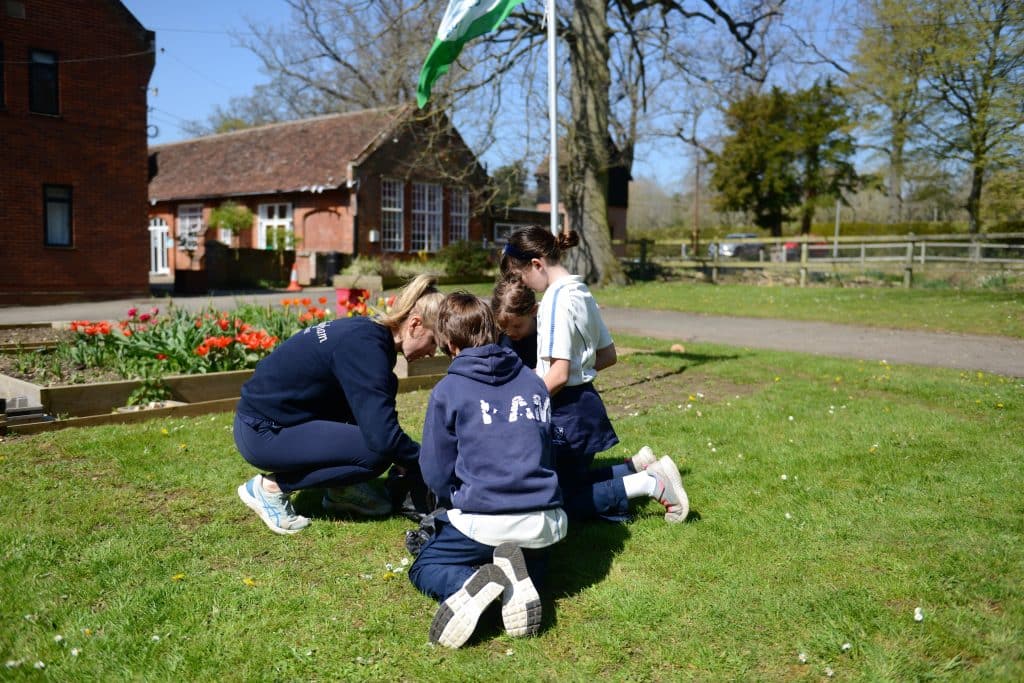 Coinciding with Earth Day on Saturday 21 April, the week-long initiative, saw pupils lead the way in raising awareness about the imminent threat to our planet's survival and galvanised their peers to take action.
Through a range of educational initiatives such as interactive displays and activities (including trying new protein sources such as baked locust and meal worm brownies), workshops, discussions, documentaries and guest speaker presentations, pupils explored the causes and consequences of climate change, the importance of sustainable practices and how we can all be part of potential solutions.
One noteworthy event was a guest presentation from Simone Russouw, who is the newly appointed Sustainability Coordinator for Urban Outfitters. Pupils had the opportunity to engage with Simone and ask her about working in sustainable fashion, gaining valuable knowledge about the complexities of the climate crisis in a global and highly influential industry and the solutions being implemented by the fashion world.
At the Prep School, the Eco Committee inspired younger children in the Pre-Prep by giving an informative talk all about the small things each child could do to help combat the climate crisis. They also held numerous fundraising events including a fair-trade coffee morning for parents to raise further funds for the school composter.
Climate Crisis Week sparked a new wave of enthusiasm and involvement among the pupil body. By empowering their peers, our young eco-activists nurtured a culture of environmental consciousness that we hope will continue to be present around the College.
Roll on Climate Crisis Week 2024!