The Framlingham College CCF departed from Framlingham at 0900 hours on Sunday 5th March to embark on an adventurous 48-hour Field Weekend.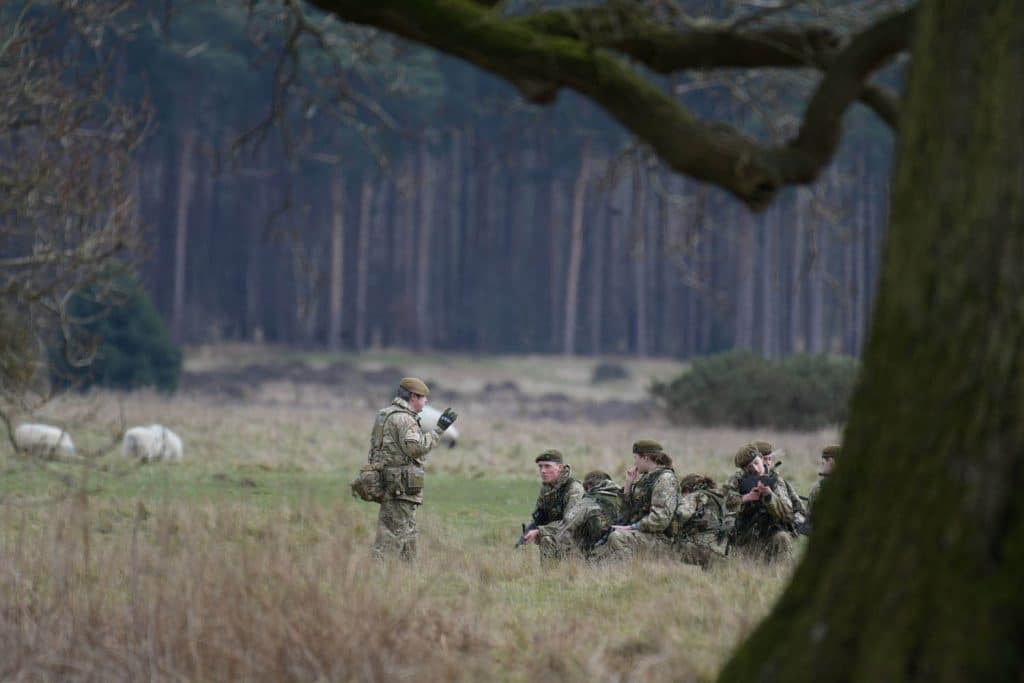 On what began as a fine morning, both the RAF and Army Sections met at the derelict, but charming Mousehall Cottage at MoD STANTA in the middle of Juliet Area.
The RAF immediately set to work setting up bashas and cooking lunch whilst the Army recruits took over the building and started a 3 1/2 racy course of lessons with the LA98A2 in readiness for the rigorous Weapon Handling Test (WHT).
After a quick cheese sandwich for lunch the Army division armed up and deployed onto the area for an intense course of section attacks, ambush and anti-ambush drills.  They had 2,000 blank rounds to fire off and enthusiastically set about their business which involved a fair bit of running around.
Meanwhile, a light drizzle had dampened the RAF spirits, giving them good reason to strike camp and return to Framlingham leaving the Army to battle through the night.
No doubt the Army were still at it the following morning, knee deep in mud and doing lots of shouting, whilst the RAF were calmly boarding a luxury coach to travel to a private viewing and a light lunch at the Shuttleworth Collection at Biggleswade in Bedford.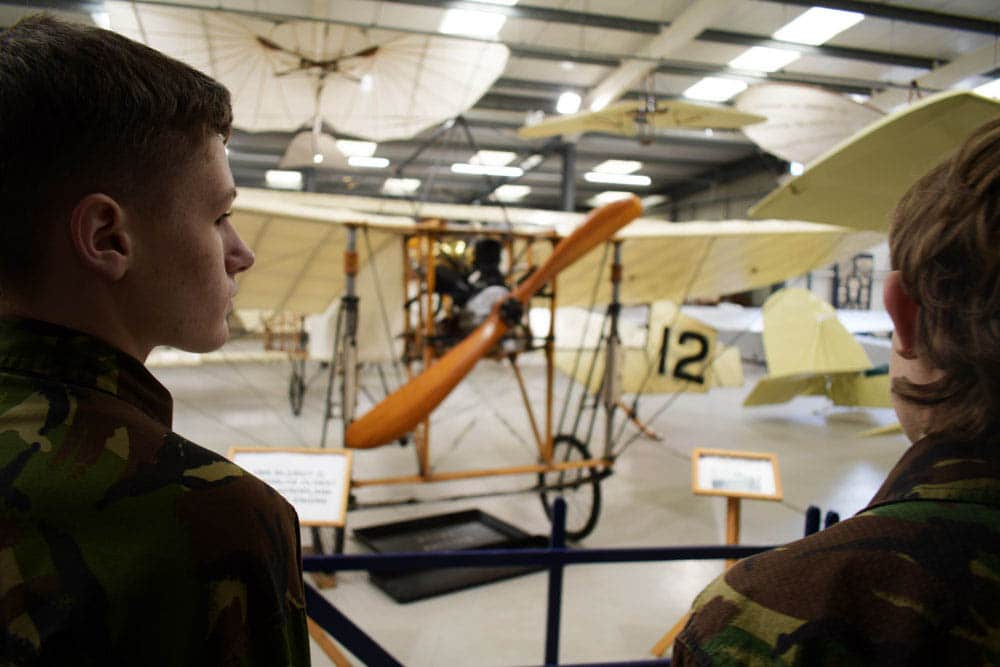 Two very experienced and engaging guides took the RAF from hanger to hanger bringing to life the history of flight from handheld gliders, through WWI and finishing off with sight of a Mrk V Spitfire and Hawker Hurricane in the workshops.
It is impossible to get bored admiring a working Sopworth Camel, 1917 SE5a, 1918 AVRO 504K Mk2, 1910 AVRO Triplane IV, 1910 Bristol Boxkite or a 1909 Blerot XI.  The collection exceeded their wildest expectations.
At 5pm, on Monday, both sections re-joined, exchanged tales about the magnificent experiences they had each enjoyed.  There was something for everyone this weekend and it needs to be thus – we look forward to more of the same in May.