Six talented Year 12 pupils have shown advanced business acumen to become World Champions at the Business Olympics for Secondary Schools (BOSS) international business simulation competition, run by Revas Business Simulations Games.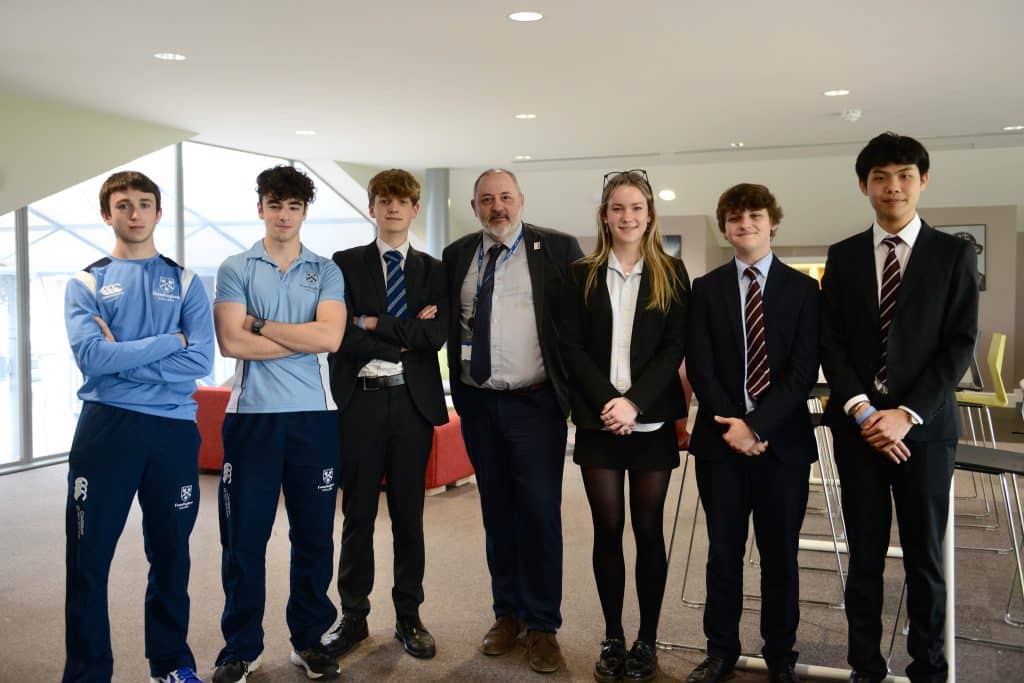 James F, Rory S, Erik K, Alex K, Natasha R and Jake C-S successfully beat 95 competitors from 35 countries to win the prestigious title. The team's efforts saw an advancement of those of their peers last year who claimed the bronze medal in the competition.
The team's challenge was to run their virtual travel agency, Karma Visits, for five weeks, at each stage growing their business to outdo their competitors and be the best company on the market.
Every week after each round, each team would be able to see how the other teams were performing and how they ranked globally, allowing them to analyse and adjust their strategies for the next rounds accordingly.
The challenge didn't seem to phase our business novices, with James saying: "Overall, I feel that my inexperience in business/economics didn't present a challenge throughout the competition. The simulation was welcome to those new to the subject and it definitely helped develop my understanding in the complex field of business management."
Talking about her experience of the competition, Natasha said: "Our team worked hard every week considering each other's opinions and comparing our opponents' work to ultimately make the best decisions in the competition. It was with a positive mindset and always making sure that every idea was listened to that we were able to achieve success."
The team was supervised by Business and Economics teacher, Bill Bethell, who commented on their achievement saying: "This year's team adopted a more premium strategy compared to the first edition of the competition. This was reflected in the quality of staff employed, resources purchased and selling price adopted. Ultimately, this generated consistently higher profits for the team, which contributed to their overall success."
 Congratulations to all of our budding entrepreneurs! What an amazing title to hold.