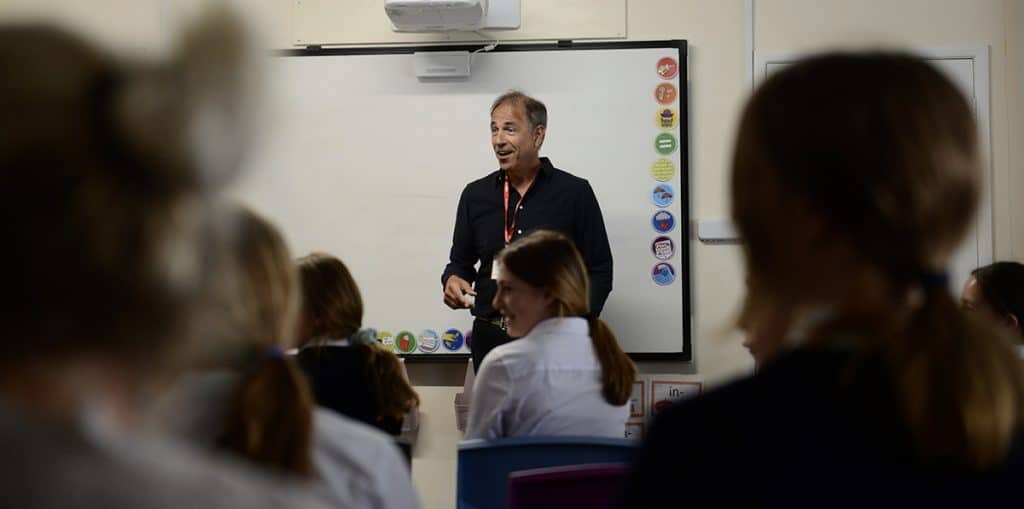 Milo, Year 7 was delighted when celebrated children's author, Anthony Horowitz, responded to his hand-posted letter asking him to come in and speak to his classmates. The author graciously accepted the request and Prep school staff members coordinated an assembly in the school library for pupils to attend and ask questions to the author.
Mr Horowitz is the author of the hugely popular Alex Rider books as well as the Diamond Brothers series and has written for established literary franchises such as Sherlock Holmes and James Bond novels.
Questions from pupils centred on how the author thinks of character names and where he got his ideas from for his renowned books.
Head of English at the Prep School, Lucy Manning, said: "We study a range of short stories in the summer term including 'The Hitchhiker' by Anthony Horowitz. The children love the story because it has such a fantastic twist at the end, but also, they recognise all the references to Suffolk within the story. I made a comment to my class that it would be my dream for Anthony Horowitz to come into school and talk to us about his writing.
"Milo, one of our pupils, then took it upon himself to write a letter to Mr Horowitz asking him if he would be able to come into school. He posted it by hand as he lives in the same village. When Anthony agreed to come in, Milo's mum got in touch with me to make the final arrangements. Milo was disappointed that his mum had mentioned it because he wanted Anthony to come in as a surprise for me as he knew how much I wanted to meet him. I was completely taken aback by this thoughtful gesture."
We would like to thank Mr Horowitz for visiting the Prep school and taking the time to speak to our pupils as well as answer their questions.