Year 7 pupil, Jess, has recently become the top ranked athlete in the country for her age group in the shotput throwing event, ranking 36th overall across all age groups. We caught up with her to talk about how the throwing event runs in the family, her love of other sports as well as writing and how she is well supported to pursue her passions while completing her schoolwork.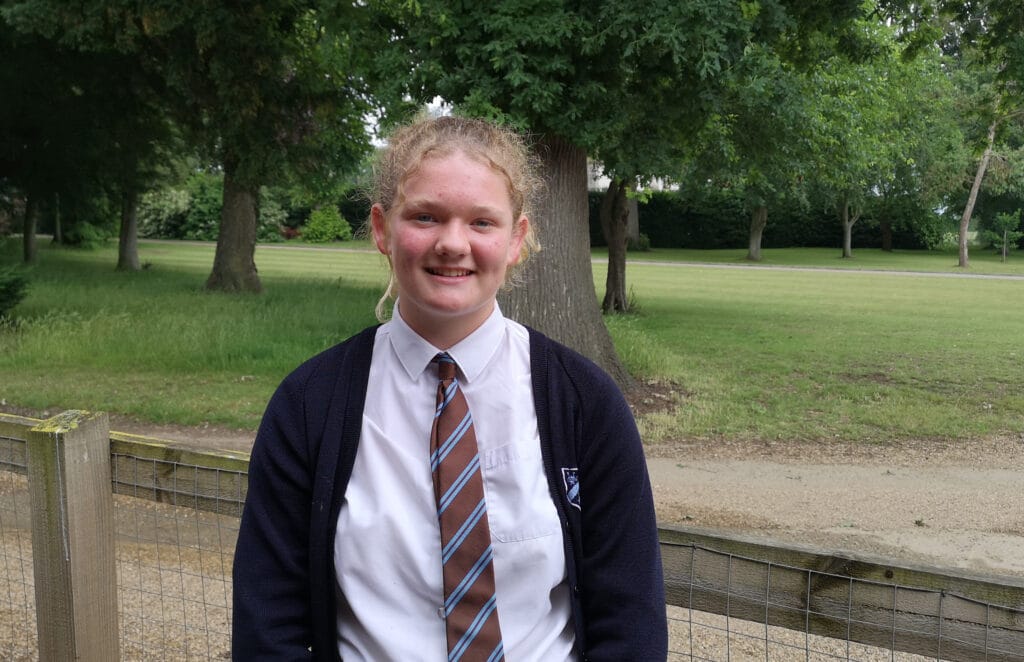 "I don't have too much time to train," Jess says. "I do lots of other sports like hockey and cricket and tennis, but I do train when I can." Jess has received coaching from one of the UK's best female shotput athletes, Sophie McKinna, who is local to the area as well, having grown up in Great Yarmouth. Jess adds: "Sophie McKinna coaches my older brother and I. She's been really helpful to me and sometimes when she is training, she tells my mum so that my brother and I can go along and watch and learn from her."
"I hope that I will go further with shotput. Next year we move up to the heavier shot. One former pupil who holds all of the school records, Poppy, has been encouraging me to keep training and break all of her records. I get really good support here through my friends and family to do the best I can."
As well as school athletics club, the Independent Association of Prep Schools (IAPS) athletics events and all of the other sports which Jess participates in through school, she is also a member of the Ipswich athletics club, Ipswich Harriers. At their training sessions, she is able to train for her event with other athletes who are competing in national competitions in various athletics disciplines. Jess is also a keen artist and says she likes to paint as well as write short stories in her spare time about different situations which pique her curiosity. She adds: "I really like all of the opportunities I get here. I think this is a good school for sports and for academics as well."
Providing Covid-19 restrictions allow, Jess will soon compete in the IAPS athletics events for shotput, where she hopes to come first, having earned 3rd place in 2019, the last time the event took place. She says: "I hope that if the IAPS championship event happens next year, I can win it because I've trained harder than in 2019." We wish Jess the best of luck with all of her upcoming shotput events.